2-Day Anti-Discrimination Clinic
Main Content
2-Day Anti-Discrimination Clinic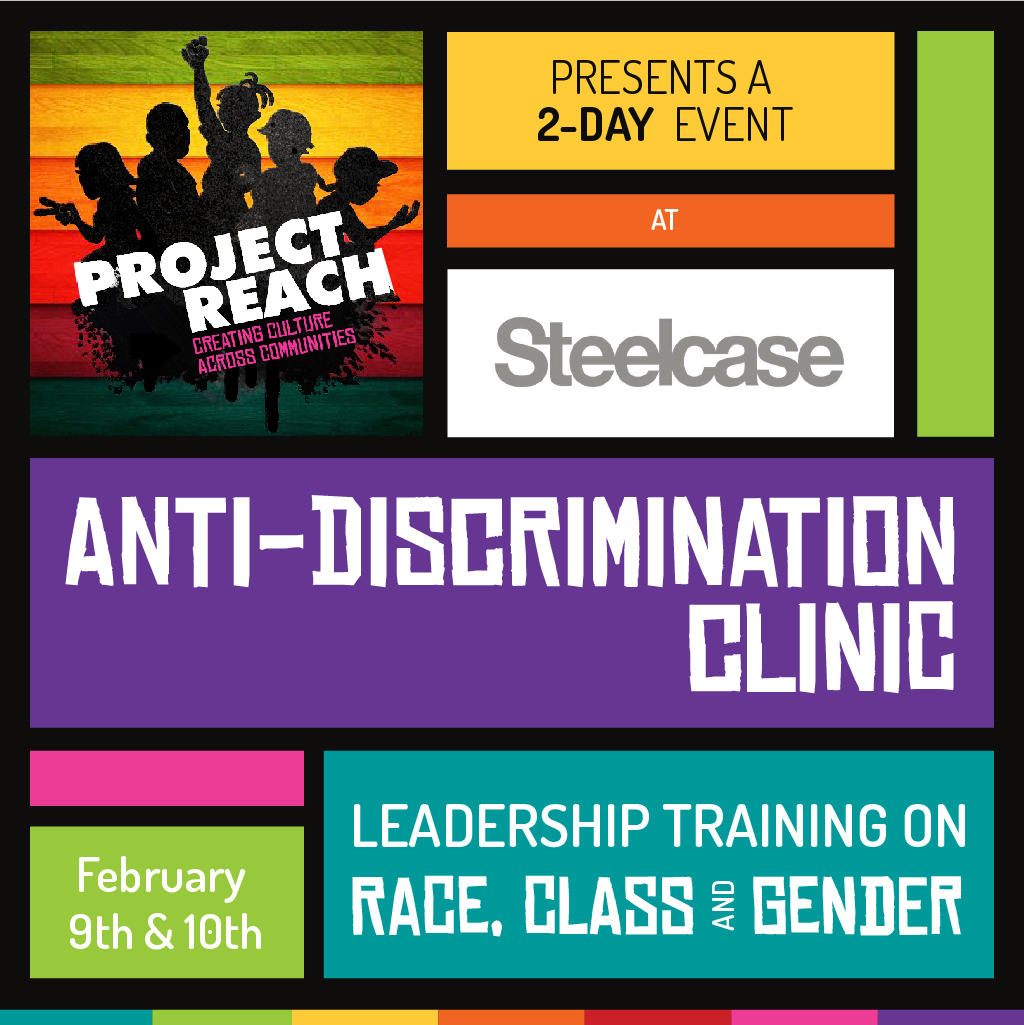 ANTI-DISCRIMINATION Training Series
What: A 12-hour, 2-day, interactive, participant-centered, anti-discrimination training for communities and schools facing bullying/identity destruction, inter-group conflict, and community disempowerment but who are committed to ending discrimination and injustice and to institutionalizing substantive and sustainable culture change. Training will be limited to 40 attendees reflecting the geographic and racial diversity of New York City.
When: Tuesday and Wednesday, February 9th and February 10th, 9am – 4pm.
Who: Principals, teachers, guidance counselors; Executive Directors, service providers, social workers, after-school staff; Parents and guardians of schools and community-based organizations in all 5 boroughs.
Requirements for participation: Attendance at both all-day sessions. Registration Deadline: Wed, Feb 3, 2016
Cost: $250 (suggested fee) includes breakfasts and lunches, curriculum training outlines and printed resources. Scholarships and special rates available for low income and underrepresented communities, please inquire.
Project Reach-CPC is a registered and active vendor for the Board of Education/DOE.
Our vendor information is: Chinese American Planning Council: 13-6202692
Where: Steelcase WorkLife Center, 4 Columbus Circle (corner of W. 58th St/8th Ave), NYC 10019
Trainers: Don Kao, Katherine Chambers, Francis Ward – With over 35 years of training experience collectively, Project Reach's training team has worked with educational, professional, community-based, and activist communities in New York City and nationally providing crisis intervention, program/organizational development, and technical assistance services.
Registration: Please fill out this Google form.
For more information, download the course description (.DOCX) or please email
donkao@projectreachnyc.org or katherine@projectreachnyc.org
or
Call Francis at Project Reach - (212) 966-4227 or Don - (917) 749-6116