Project Reach
Main Content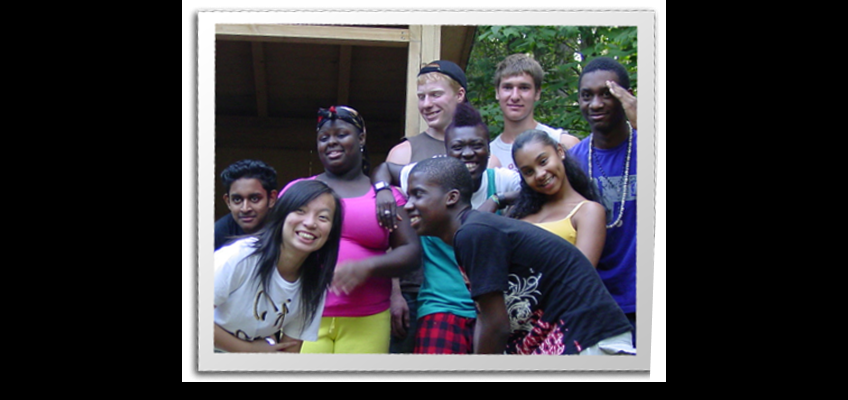 Contact
Telephone:
(212) 966-4227
Project Reach
Project Reach is a youth and adult-run, multiracial, multi-gender, substance abuse prevention and anti-discrimination training center with a clear mission and commitment to challenging the destruction of, between and among New York City's disparate youth communities. Recognizing that substance use disorder (SUD) more significantly impacts those youth communities who are most invisible and marginalized, Project Reach's strategies include a diversified curriculum utilizing both evidence-based and empirical drug prevention models. Project Reach programming aims to help young people explore the intersections of marginalization and addiction and recognize that drug abuse and discrimination are partners in the destruction of their communities.
As an anti-racist, anti-sexist, anti-ageist, youth rights organization, Project Reach asserts the rights of young people to identify those barriers/problems/institutions (drugs, gangs, discrimination, etc.) that disempower and debilitate them and to organize support groups, actions, campaigns, and projects that concretely confront and change those conditions and institutions.
Main Programs and Initiatives Include:
Substance Abuse Training: Teen Intervene (an early intervention program providing 1-on-1 drug and alcohol counseling for students 12-19 years old who attend our in-house programs, our workshops and training series and identity-specific support groups (LGBTQ, young women, young men)


Drug Abuse Training: Project Towards No Drug Abuse (a 12-session, motivation-decision-making workshops for high school-aged youth participants)


Life Skills Training: a 10-unit early intervention training for middle and junior high school-aged youth participants

---
Additional Initiatives Include:
Crisis intervention and critical advocacy work

Individual counseling and supportive services for young people and families in crisis

Group and family counseling provided on an as needed basis

Identity-based support groups for young women, young men and LGBTQ youth

Crisis intervention counseling and critical advocacy for young people on an as needed basis which includes interfacing with their families, schools, family/criminal courts, group homes, drug and alcohol rehabilitation centers, correctional facilities, law enforcement agencies, hospitals/mental health centers and/or city/state agencies.

Academic and vocational assistance on an as needed basis for young people facing educational difficulties and/or unemployment/employment problems. Assistance includes tutorial/HW sessions, GED/SAT preparation, private/H.S./college applications, job referrals, resume preparation, interview skills development.
SUD Prevention Workshops and Anti-Discrimination Training series

​Anti-Discrimination Clinics: a 2-day, city-wide, cross-community training for high school students and teachers/counselors (most recently 35 students/27 teachers/counselors) coming from over 9 high schools representing all 5 NYC boroughs.

LGBTQ Youth Dinners and Retreats: an annual series of "traveling" LGBTQ Youth dinners hosted by partner LGBT programs and centers in NYC's outer-boroughs as well as out-of-the-city LGBTQ youth training and city-wide Retreats at The Farm in the Catskills Mountains.

Social Justice Boot Camp: a 5-week anti-militaristic, multiracial, multi-gender, city-wide, cross-community anti-discrimination, social justice training at Project Reach and The Farm located in the Catskill Mountains bringing over 50 young people from numerous immigrant organizations and middle and high schools representing all 5 New York City boroughs.
Click here to make a monthly donation to the Project Reach Youth Empowerment Fund
Please remember to type "Project Reach" in the dedication section.