CPC Brooklyn Community Services 39th Anniversary Dinner Gala
Main Content
CPC Brooklyn Community Services 39th Anniversary Dinner Gala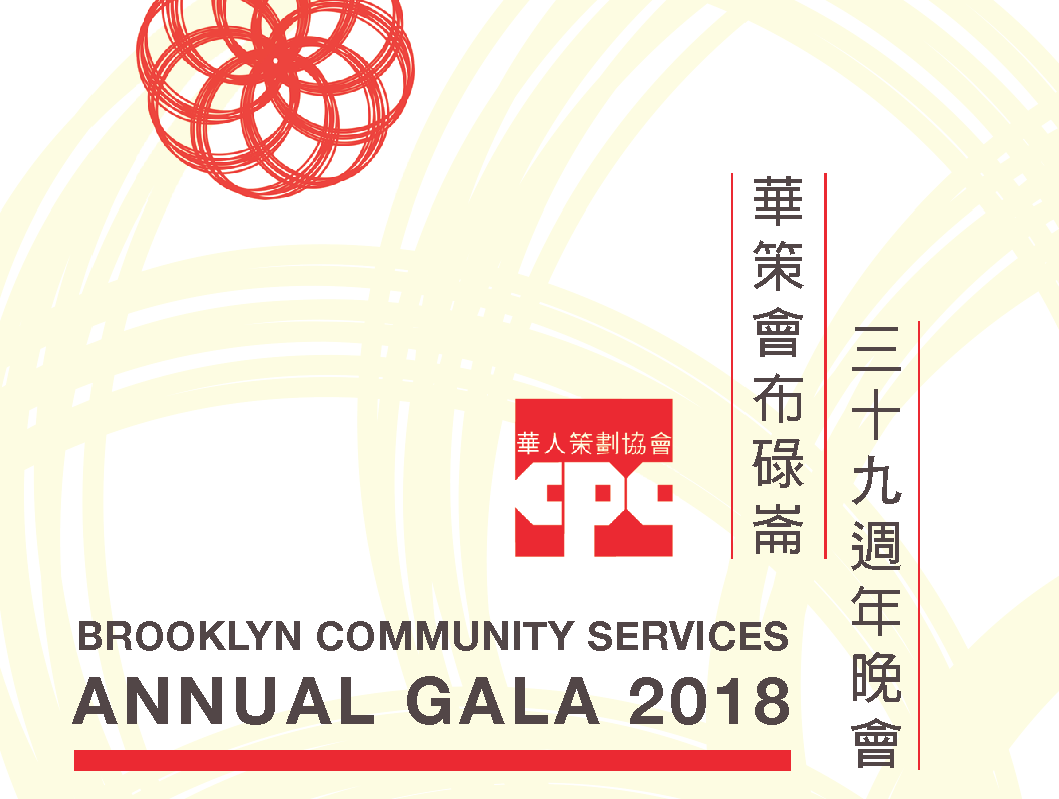 The Chinese-American Planning Council (CPC) Brooklyn Community Services (BCS) will be holding our 39th Annual Celebratory Dinner Gala on Thursday, October 18th, 2018 at the Affable Eatery Restaurant (912 65th Street, Brooklyn, NY 11219).

CPC Brooklyn Community Services has earned a strong reputation in the community for providing high quality human services to low-income and immigrant families at low or no cost, and we will continue working hard to ensure that all our community members and neighbors are given the access to necessary resources needed to prosper. This gala will be a celebration of that work, and of the work all our fellow community partners put in day in and day out bringing progress and empowering our most vulnerable community members.
Please join us on this special occasion as we honor four distinguished individuals who have exemplified leadership and dedicated their careers to advancing our community members.
Peter J. Abbate Jr., Assembly Member, 49th Assembly District

Fran Locurcio, Principal, P.S. 209K

Wai Wah Chin, President of Chinese-American Citizens Alliance of Greater New York

Dr. PeiYing Xiao, MD, Gastroenterology
For more information about the event or our various sponsorship opportunities, contact Anita Yung at (718)-492-0409, or email ayung@cpc-nyc.org.
Thank you for our generous support. The event has reached its capacity as of October 17, 2018.
If you would still like to support CPC's community efforts in Brooklyn please click here to make a donation. Proceeds go directly to improving and expanding the services we provide our community. Thank you once again for your support!