CPC Brooklyn Community Services 40th Anniversary Dinner Gala
Main Content
CPC Brooklyn Community Services 40th Anniversary Dinner Gala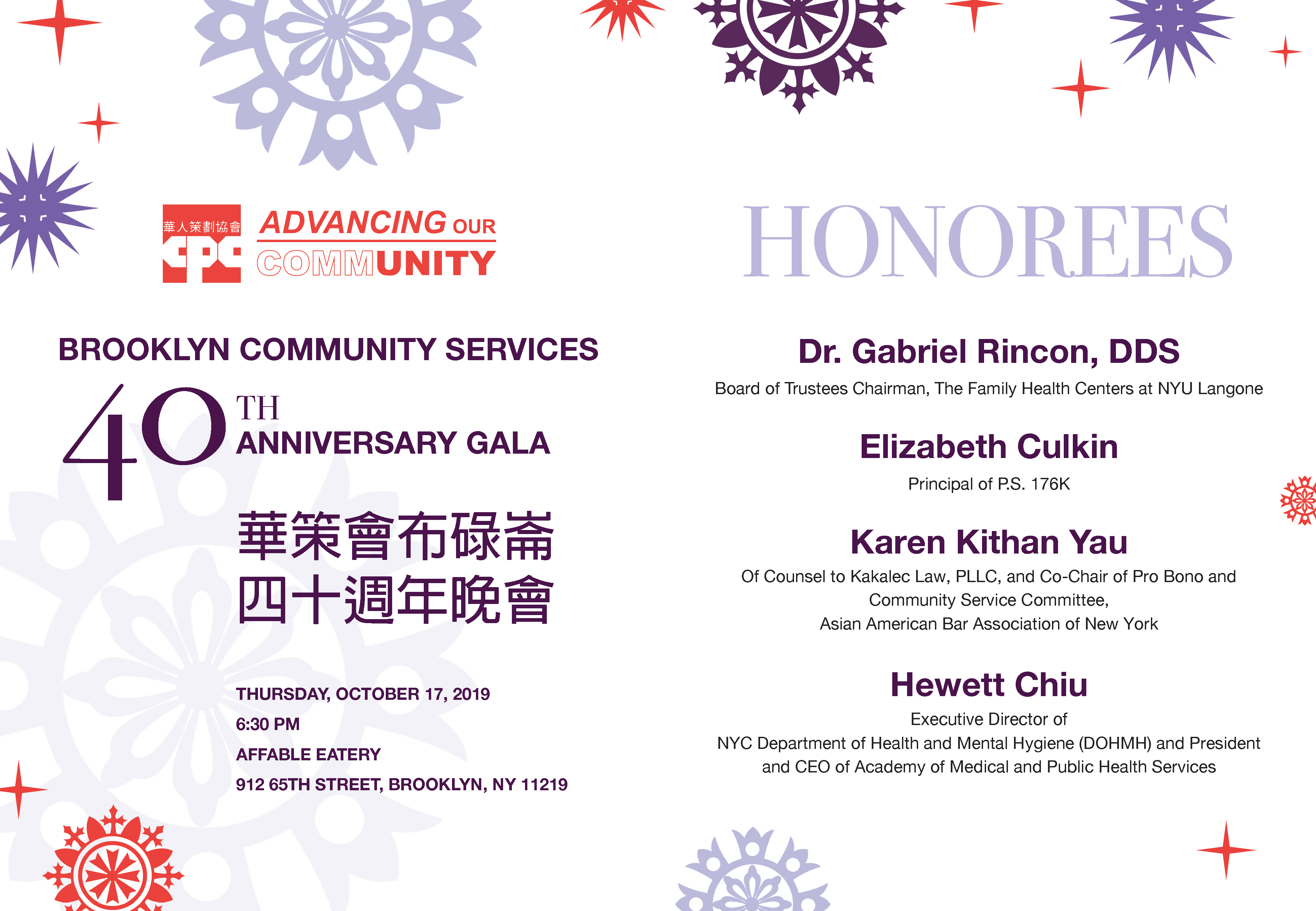 The Chinese-American Planning Council (CPC) Brooklyn Community Services (BCS) will be holding our 40th Annual Dinner Gala on Thursday, October 17th, 2019 at the Affable Eatery Restaurant (912 65th Street, Brooklyn, NY 11219).
CPC Brooklyn Community Services has earned a strong reputation in the community for providing high quality human services to Chinese-American, low-income and immigrant families at low or no cost, and we will continue working hard to ensure that all our community members and neighbors are given the access to necessary resources needed to prosper. This gala will be a celebration of that work, and of the work all our fellow community partners put in day in and day out bringing progress and empowering our most vulnerable community members
We invite you to join us as we celebrate 40 years of dedicated services to the Brooklyn Community.
CLICK HERE FOR SPONSORSHIP PACKAGES
All proceeds for our Gala go directly to improving and expanding the services we provide our community members.
If there are any questions or concerns, please feel free to email or call Ms. Anita Yung at (718)-492-0409, ayung@cpc-nyc.org. Thank you for your consideration and your support. We look forward to seeing and celebrating with you at our Gala.