54th Annual Lunar New Year Celebration
Main Content
54th Annual Lunar New Year Celebration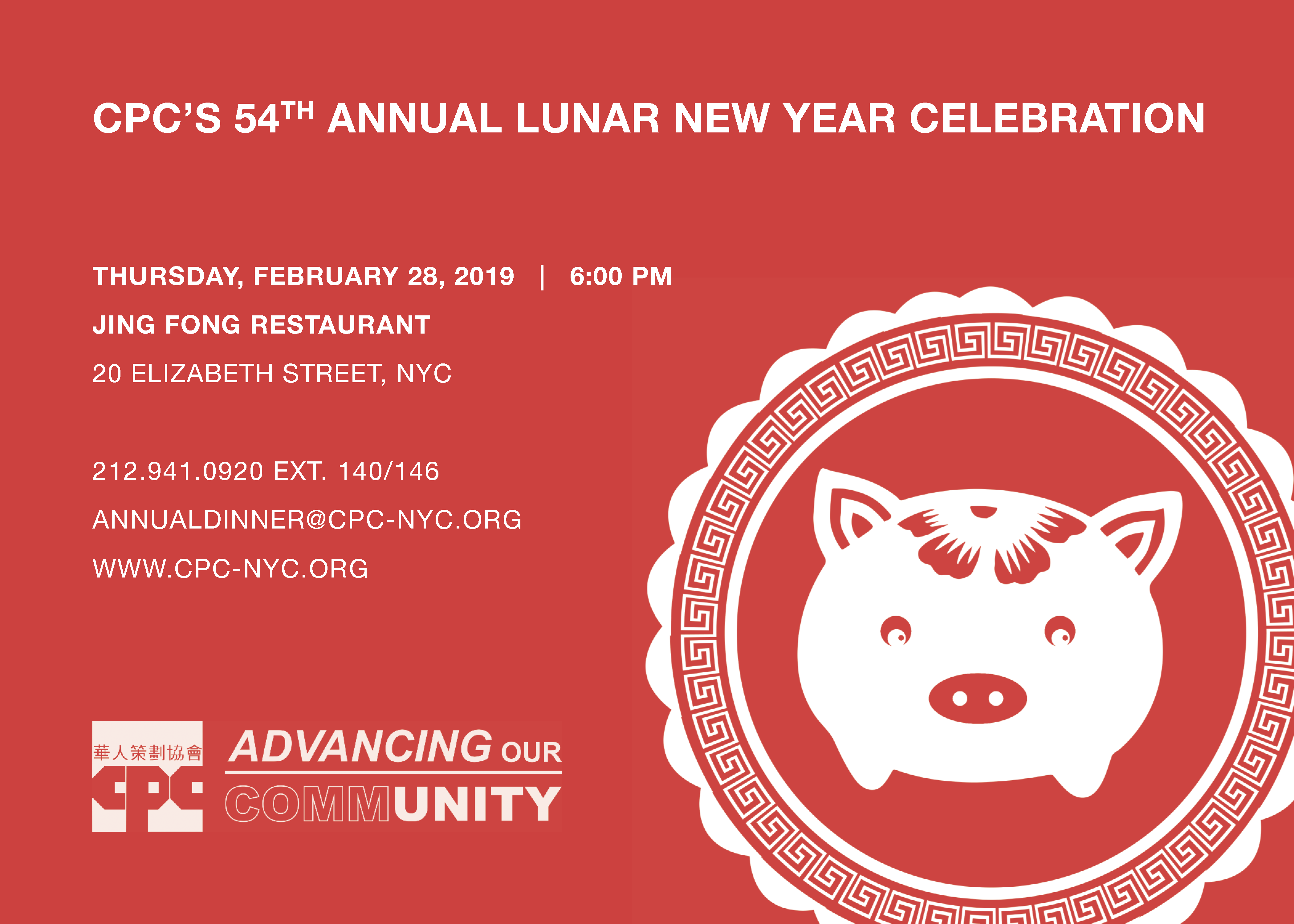 You are cordially invited to an inspiring evening with distinguished honorees, elected officials, community leaders, philanthropists, supporters and friends, to celebrate CPC's commitment to advancing our community for over five decades.
Your support will strengthen CPC's efforts to continue empowering over 5,000 staff members and 60,000 community members to achieve their education, family, community and career goals.

For more information on this event please contact Mabel Long at annualdinner@cpc-nyc.org or 212-941-0920 x.140 or x.146.
Thank you,
CPC Gala Host Committee
Pui Chi Cheng, Chair
Li Yan Chen, Gebond Chow, Virginia Kee, Fabien Lefebvre, Flora R. Si, Veronica Tsang, Yashih Wu, Cassie Xu
Mission Partner: Ong Family Foundation
The non-tax deductible amount per ticket is $50.