Look Inside Our 2019 Annual Impact Report
Main Content
Look Inside Our 2019 Annual Impact Report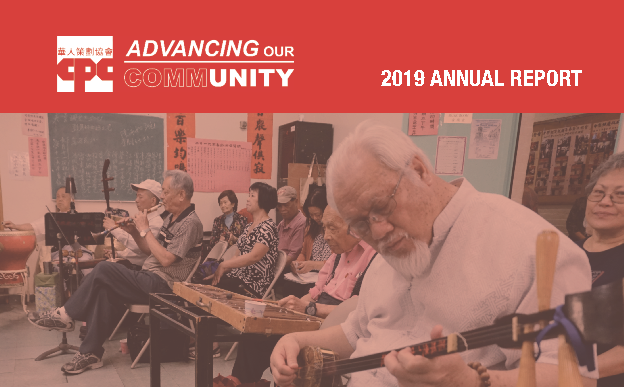 CPC is excited to share our 2019 Annual Report. The report quantifies our organizational impacts and highlights a few personal stories of community members.
From parents engaged with the child welfare system, to individuals with special needs, and seniors seeking job opportunities, these stories demonstrate how education, family support, and community and economic empowerment advance and transform our communities.
We hope that you celebrate the community members profiled in this report and equally celebrate your support in making these stories possible.
Read the PDF of our printed Annual Report here.
Scroll through the digital version of our Annual Report here.
Here are a few highlights from the last year:
1,661 families received free and affordable STEM, arts, and recreational programming at our after-school programs in 11 underserved elementary schools
562 adult literacy students learned English
300 youth participated in our college success program through individualized counseling, financial aid support, and college readiness workshops
6,785 applicants received enrollment assistance in SNAP
188 seniors with low or no income accessed paid on-the-job training and job placement
3,000 individuals served through our subsidiary Home Attendant Program
100 families supported through counseling and child welfare prevention services
1,253 youth and individuals provided education and linkage to care to improve health outcomes, including some infected or affected by HIV/AIDS
109 legislative visits to city, state, and federal elected officials were conducted by our community members and staff
32 rallies and press conferences were held to advocate for and advance our communities
CPC's impacts are possible because of the generosity of our funders and donors who allow us to continue to strengthen our programs and services on behalf of our communities. Thank you for making a difference in the lives of our community members!