Asian Child Care Resource & Referral Program (ACCR)
Main Content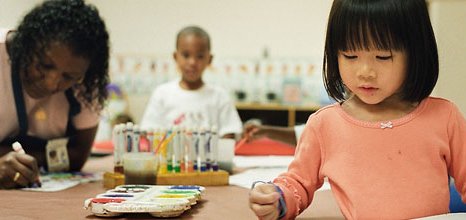 Contact
Telephone:
(212) 941-0030
Program contact:
Sumon Chin
Asian Child Care Resource & Referral Program (ACCR)
Asian Child Care Resource & Referral (ACCR) is a program offered by CPC that provides free and low-cost culturally sensitive child care resource and referral services to children and families. CPC ACCR is committed to improving the quality of child care services as well as providing a wide range of free technical assistance in addition to free or low-cost training and professional development opportunities for child care programs, providers and potential providers. CPC ACCR can provide child care related information and referrals for the location of Child Care programs, Infant/Toddler programs, Family Day Care, Group Family Day Care, After-School Programs, Summer Camps, Head Start Programs and Pre-Kindergarten. Trainings and resource for licensed and potential Child Care providers include health & safety training to become a license family care provider, grants for qualified child care providers, medication administration training, health care plan development, technical assistance, orientation on "Becoming a Child Care Provider" and health care consultancy services.
Infant Toddler Program
The Infant Toddler Specialist works with providers and daycare centers to enhance the quality of infant and toddler care through technical assistance and one-on-one consultation of programs servicing children from birth to 3 years old.
Child Care Training Courses
Due to the successful completion of the highly acclaimed Child Care Training courses last year, we are thrilled to announce the continued collaboration of United Federation of Teachers (UFT) and CPC's Asian Child Care Resource and Referral, in offering quality child care training courses, free of charge, to licensed family child care providers and assistants.
In addition to offering trainings in Chinese and English, this year we are delighted to offer our trainings in Spanish and Korean. See the list of trainings below.
120-HOUR CHILD DEVELOPMENT ASSOCIATE/CDA
(English)
CDA is the most widely recognized credential in early childhood education (ECE). The CDA National Credentialing Program is based on the knowledge of the nation's leading scholars in early care and learning. CDAs are able to meet the specific needs of children and work with parents and other adults to nurture children's physical, social, emotional, and intellectual growth in a child development framework.
30-hour Cohort FOR LICENSING RENEWAL
(Courses in Chinese, Spanish & Korean)
These sessions are designed to help fulfill the 30-hour requirement for initial licensing and renewal. All topics are taught by NYS verified trainers or NYS certified early childhood educators.
7-HOUR FIRST AID/CPR
(Courses in English, Chinese, Spanish & Korean)
The objective of this training is to help Providers gain knowledge and the skills necessary to manage a medical emergency. IT centers on the essential responsibilities of a first aid responded; and basic first aid care, both in and out of the daycare site.
15-HOUR SUNY HEALTH & SAFETY
(Courses in English, Chinese, Spanish & Korean)
All new family or group family providers must complete this 15--hour State-approved training course before becoming a licensed Provider. This course covers topics such as preventing injuries, supervision, SIDS, SBS, Child Abuse, Food Safety, Preventing Disease Transmission and Caring for Ill Children.
10-HOUR MEDICATION ADMINISTRATION TRAINING
(Courses in English & Chinese)
Provides training to participants to understand OCFS regulations for medication administration for children in a childcare setting and provides guidance on other common health issues for children, including asthma and food and environmental allergies.
To register for Child Care Training courses, please contract Mr. Kevin Tam, Training Coordinator, at 212-941-0030 ext.160 or email him at ktam@cpc-nyc.org; For Spanish, please contact Mr. Henry Kam at ext. 248 or email him at tkam@cpc-nyc.org. Visit www.childcarecpc.org for more details on ACCR's services.
-
ACCR is a member of the New York City Child Care Resource & Referral Consortium (CCR&R), which is comprised of four child care resource and referral agencies in New York City.