CPC Your Story, Our Story Exhibit
Main Content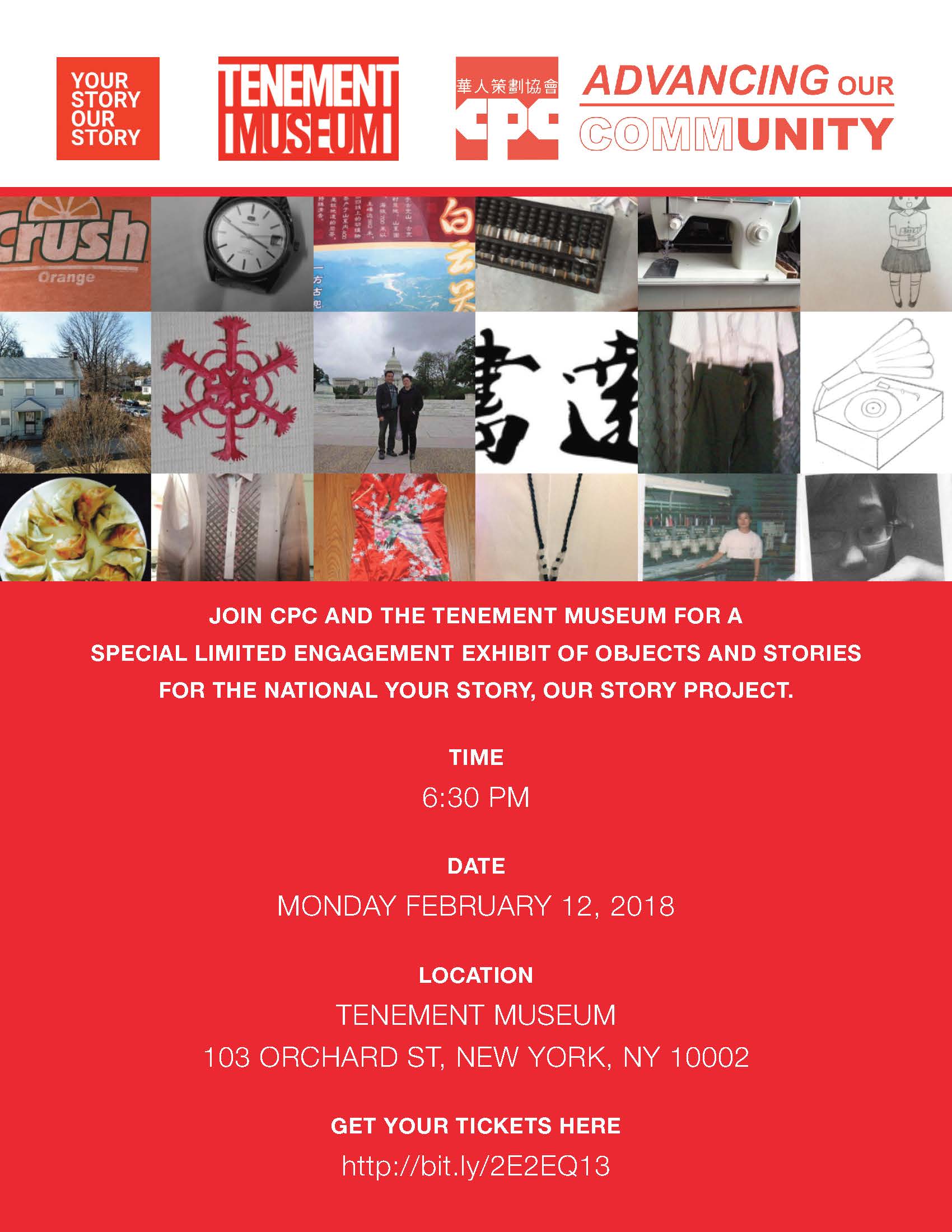 CPC Your Story, Our Story Exhibit
CPC will be partnering with the Tenement Museum for a special exhibit of their Your Story, Our Story project on Monday February 12th. This special exhibit will feature objects and stories from CPC staff, clients, and partners. It will be an exciting event where objects and stories from our community will be on display.
Read CPC's stories here.
Get tickets to the event here.