Financial Literacy Presented by Accenture
Main Content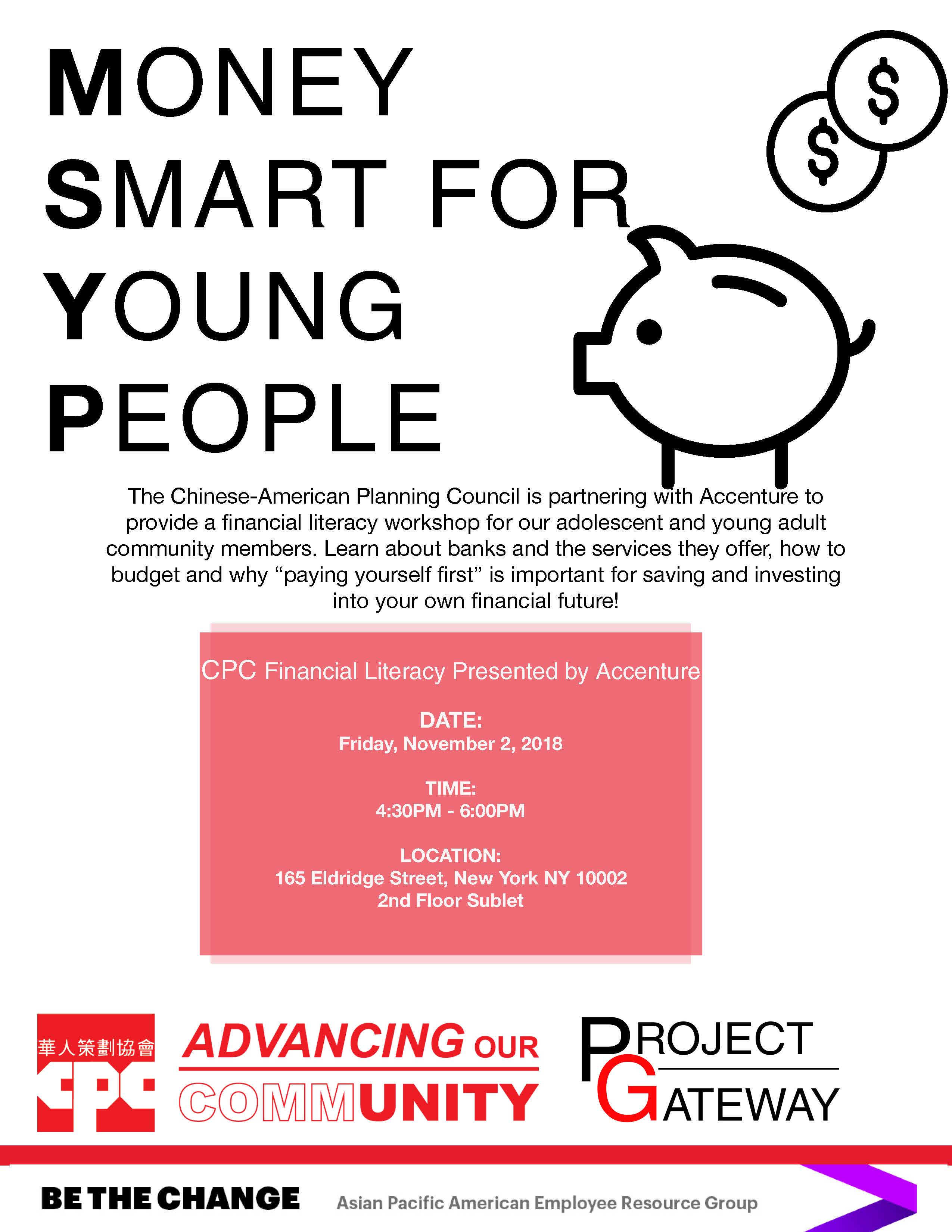 Financial Literacy Presented by Accenture
The Chinese-American Planning Council is partnering with Accenture to provide a financial literacy workshop for our adolescent and young adult community members. Learn about banks and the services they offer, how to budget and why "paying yourself first" is important for saving and investing into your own financial future!
This session will cover the following topics:
Banks - why use one, how to choose, services offered, debit/ATM cards
Budgeting - identifying needs vs wants, tracking spending
Saving -"pay yourself first" concept, rule of 72, compound interest and how your money can grow on its own.
This workshop is located in our Manhattan Community Center location on Friday, November 2nd, 2018 from 4:30PM to 6PM. If you are interested in attending, please register here.
If you have any questions or inquiries, you may contact Suzan at ProjectGatway@cpc-nyc.org! Thank you!