CPC Protects the Vote with AALDEF's Exit Poll
Main Content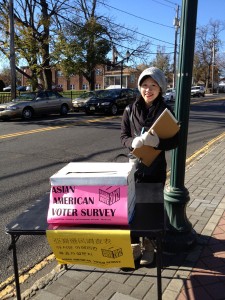 CPC Protects the Vote with AALDEF's Exit Poll
On Election Day, November 6th, 2018, the Asian American Legal Defense and Education Fund (AALDEF) will dispatch volunteers to document voter problems and the availability of language assistance. AALDEF volunteers will also conduct a nonpartisan multilingual exit poll to get a snapshot of Asian American candidate preferences, party enrollment, and issues of significance to Asian American voters.
AALDEF has conducted exit polls of Asian American voters and monitored polls in every major election since 1988. Click here for their 2016 Report. CPC is a proud local sponsor of the exit poll and looks forward to mobilizing volunteers to protect and promote access at the polls.
Please select "Chinese-American Planning Council" as a local sponsor at the end of the form.