3/30: Child Care Provider Appreciation Event
Main Content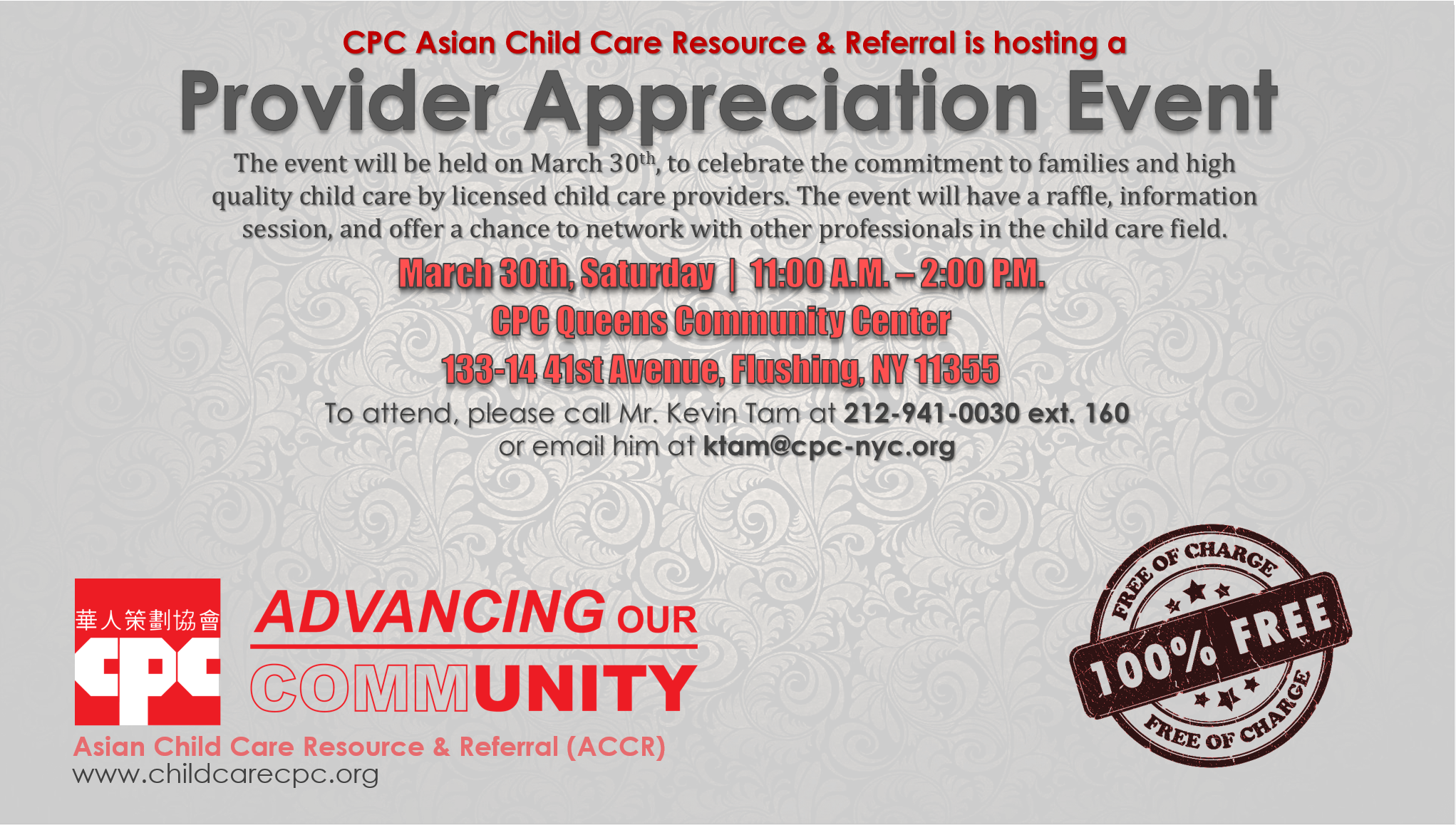 3/30: Child Care Provider Appreciation Event
Provider Appreciation Event
The event will be held at 11:00 A.M. on March 30th in the CPC Queens Community Center at 133-14 41st Avenue, Flushing, NY 11355, to celebrate the commitment to families and high quality child care by licensed child care providers. The event will have a raffle, information session, and offer a chance to network with other professionals in the child care field.
Date & Time
Saturday, March 30th from 11:00 A.M. to 2:00 P.M.
Registering
To register, please contact Mr. Kevin Tam at (212) 941-0030 ext. 160 or email him at ktam@cpc-nyc.org.
Location
133-14 41st Avenue Flushing, NY 11355