4th Annual Co-Ed Basketball Tournament in Columbus Park
Main Content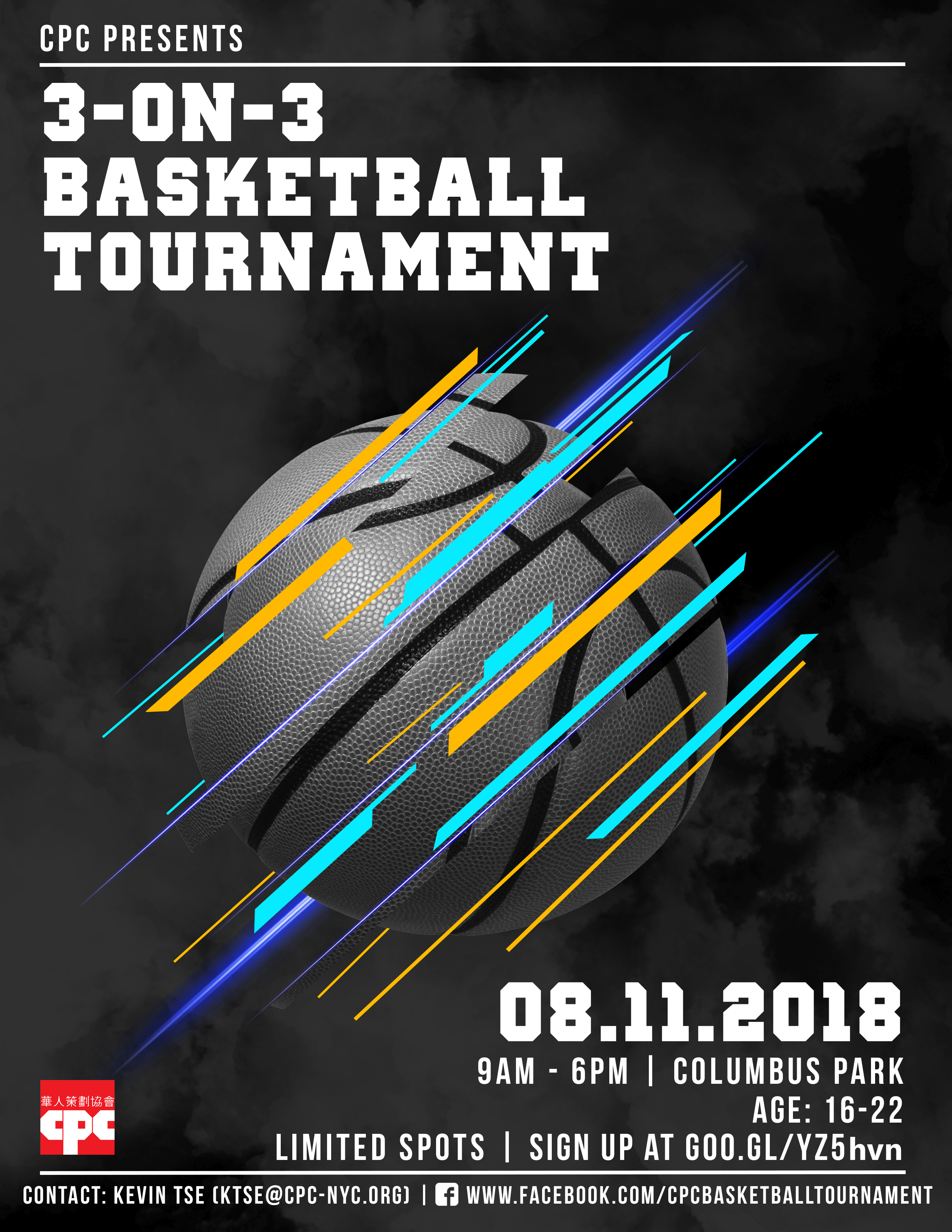 4th Annual Co-Ed Basketball Tournament in Columbus Park
CPC is hosting its annual 3 on 3 Basketball Tournament and has just opened applications for interested players between the ages of 16-22 years old! Reservation of your spot in the tournament is on a first-come, first-served basis so sign up as soon as your team of 3 or 4 has been decided!
WHAT: 4th Annual CPC Basketball Tournament
WHEN: Saturday, August 11th, 2018 from 9 AM - 6 PM
WHERE: Columbus Park (67 Mulberry Street, New York, NY 10013)
WHO: Ages 16 - 22
BACKGROUND:
CPC's Education and Career Services is proud to announce that it will host its 4th Annual Basketball Tournament on Saturday, August 11th, 2018 at Columbus Park in Chinatown. Each year, over 150 youth players participate at this event. CPC's Basketball Tournament is free to the public and provides an inclusive environment welcoming of all recreational basketball players.
Sign up for the tournament here.
Visit our tournament event page on Facebook for more photos and videos.

For more information, contact Kevin Tse at ktse@cpc-nyc.org.