China's Growth and the Impact on the Chinese in America
Main Content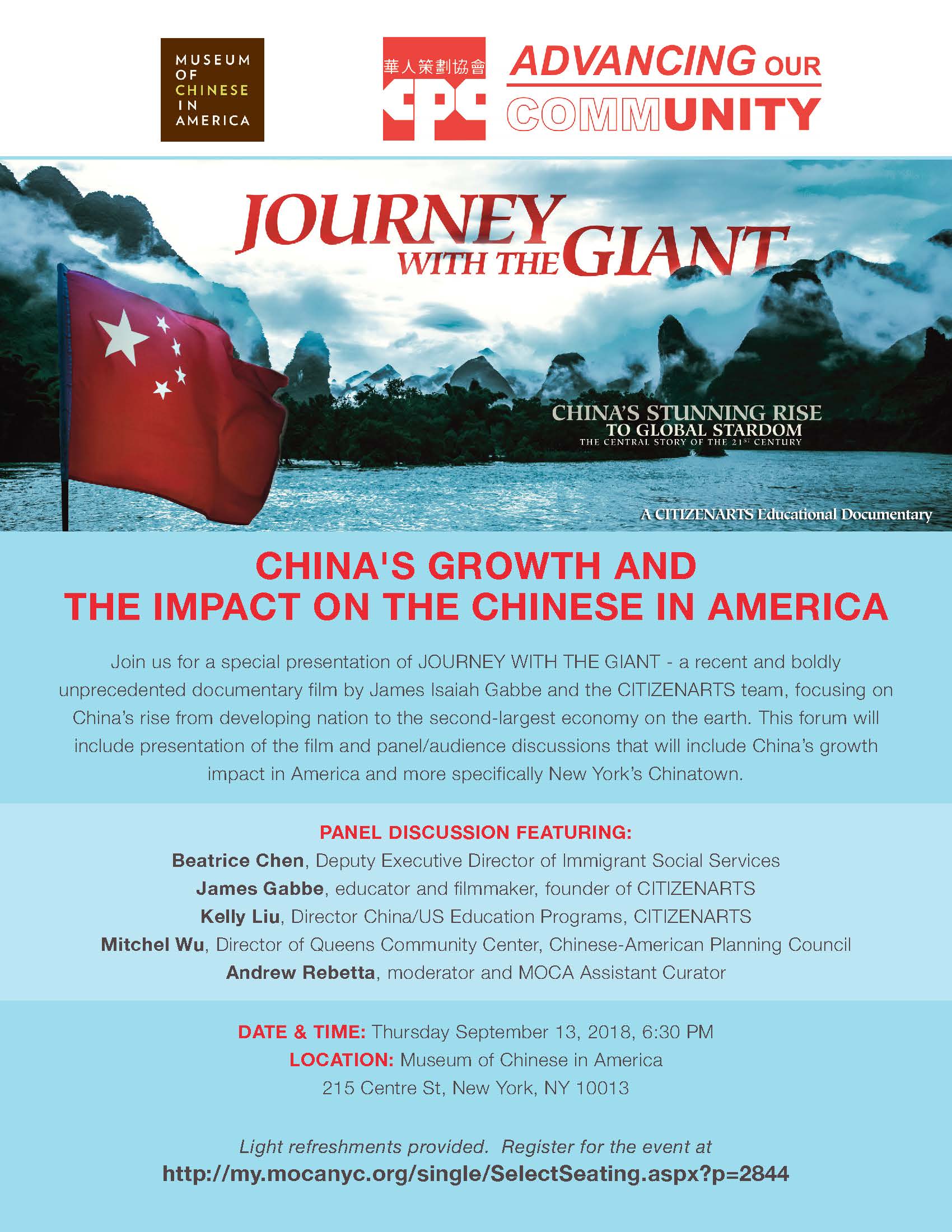 China's Growth and the Impact on the Chinese in America
Join us for a special presentation of JOURNEY WITH THE GIANT - a recent and boldly unprecedented documentary film by James Isaiah Gabbe and the CITIZENARTS team, focusing on China's rise from developing nation to the second-largest economy on the earth. This forum will include presentation of the film and panel/audience discussions that will include China's growth impact in America and more specifically New York's Chinatown.
A Panel Discussion will follow after a screening of the documentary. The panel will feature:
Beatrice Chen, Deputy Executive Director of Immigrant Social Services
James Gabbe, educator and filmmaker, founder of CITIZENARTS
Kelly Liu, Director China/US Education Programs, CITIZENARTS
Mitchel Wu, Director of Queens Community Center, Chinese-American Planning Council
Andrew Rebetta, moderator and MOCA Assistant Curator
DATE & TIME: Thursday September 13, 2018, 6:30 PM
LOCATION: Museum of Chinese in America, 215 Centre St, New York, NY 10013
Light refreshments provided.
Register HERE for the event.