Community Education Fair 2017
Main Content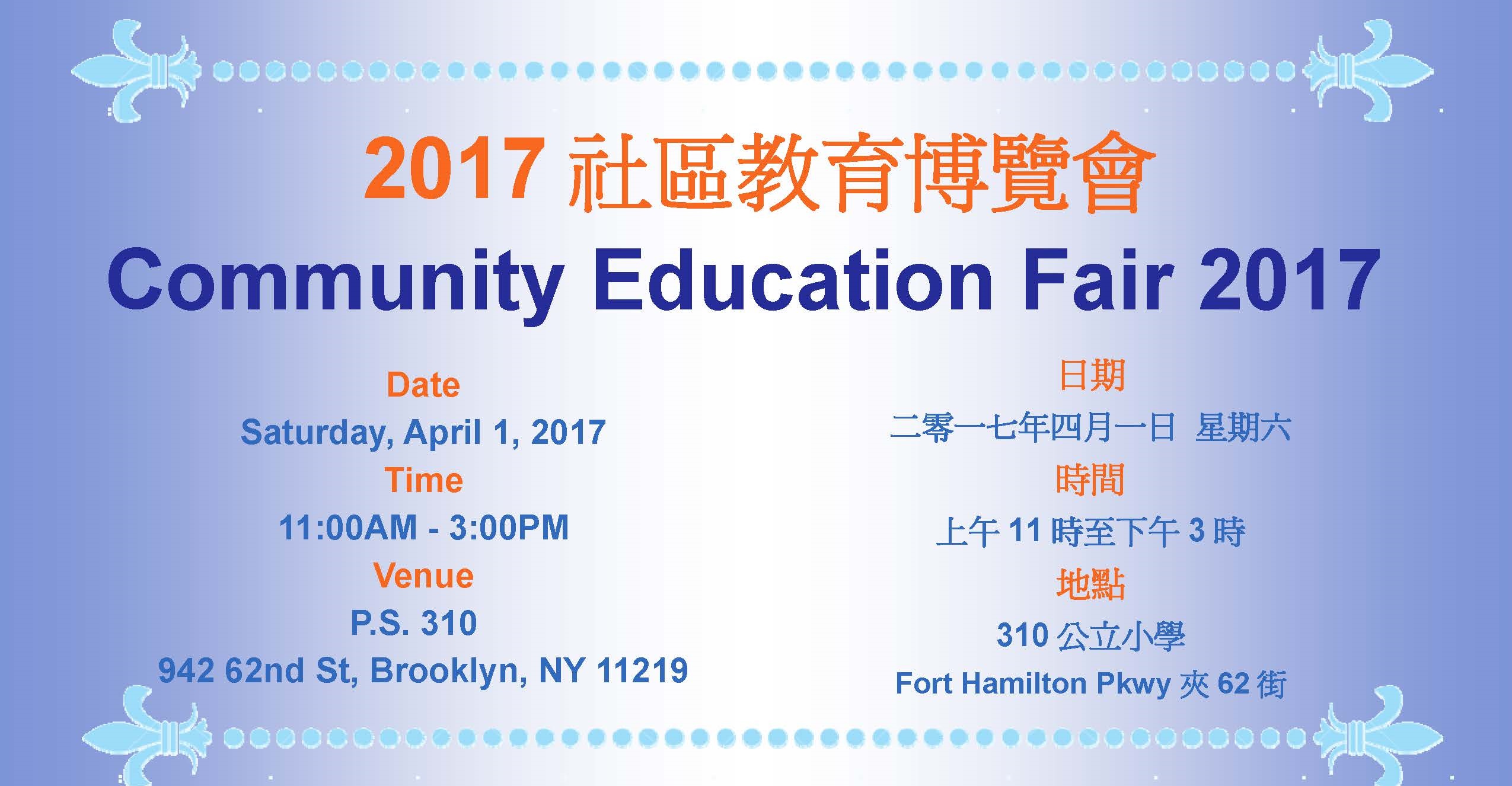 Community Education Fair 2017
CPC Brooklyn Community Services will be holding a collaborative Community Education Fair on April 1st, 2017. As a joint effort between CPC Brooklyn Community Services, Senator Jesse Hamilton, Assembly Member Peter Abbate and Council Member Carlos Menchaca, Empire Blue Cross Blue Shield, A+ Academy, CASCSA, Mass Mutual, the Community Education Fair is meant to pool a wide variety of education resources and simplify the sometimes complicated Public School system.
The education systems are constantly evolving so we strongly encourage students and families to attend and learn as much as they can about how to efficiently navigate it. Also featured will be a free SHSAT mock exam hosted by A+ Academy. The SHSAT was recently changed for the first time in 30 years, so this is a crucially important free resource for any interested 7th graders. Seats for the mock exam are extremely limited and you MUST register at Surveymonkey.com/r/HLQ7F7B
With a diverse gathering of education, health, fitness and finance agencies, the Community Education Fair is a one-stop-shop for every student's individual needs. Please see flyer for more details and take advantage of this invaluable community resource opportunity!