COVID-19 Pfizer Booster Shots at Nan Shan Senior Center
Main Content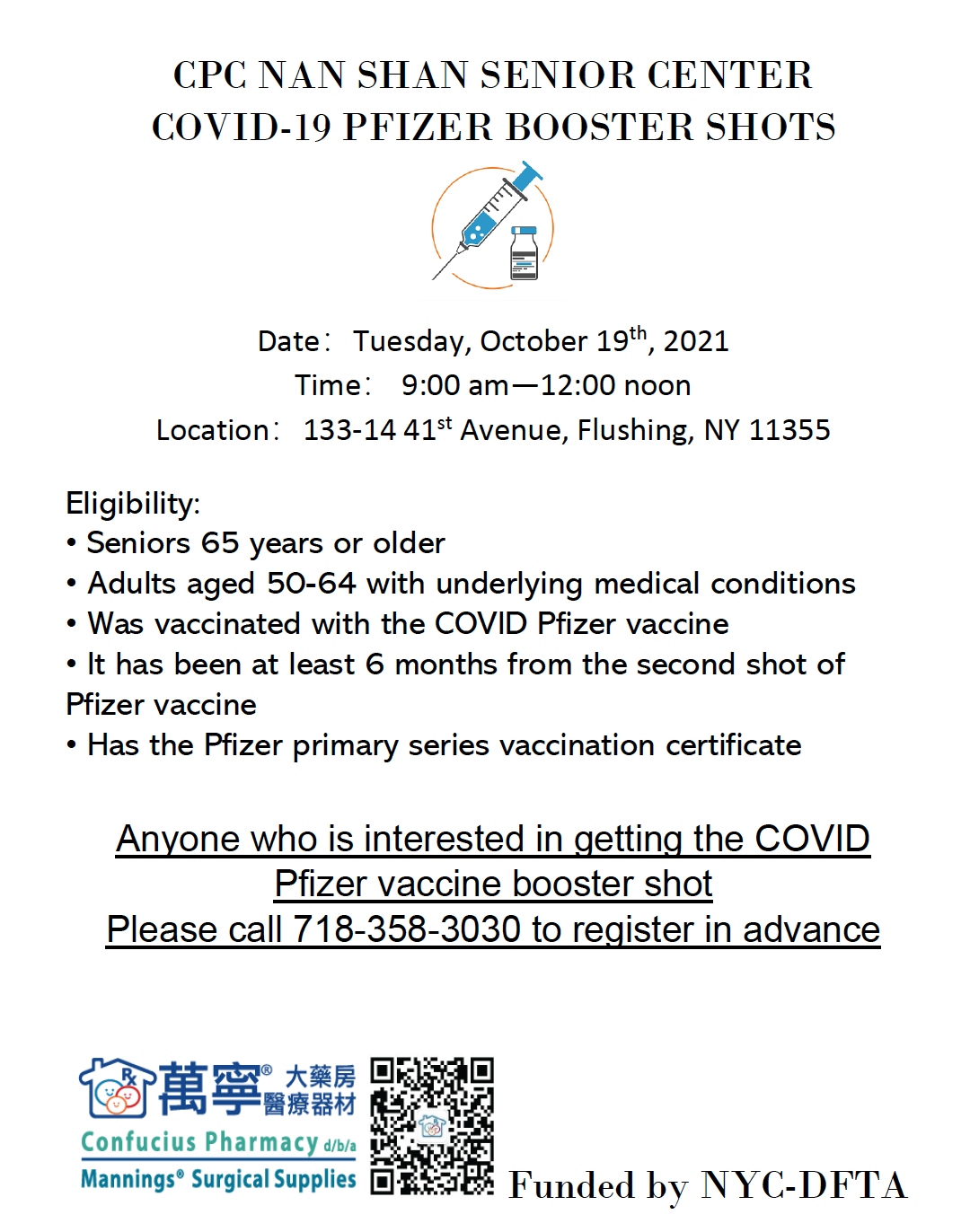 COVID-19 Pfizer Booster Shots at Nan Shan Senior Center
Join CPC Nan Shan Senior Center on Tuesday, October 19th for your COVID-19 Booster Vaccine. Please call ahead to register.
Date:Tuesday, October 19th, 2021
Time: 9:00 am—12:00 noon
Location:133-14 41st Avenue, Flushing, NY 11355
Eligibility:
• Seniors 65 years or older
• Adults aged 50-64 with underlying medical conditions
• Was vaccinated with the COVID Pfizer vaccine
• It has been at least 6 months from the second shot of Pfizer vaccine
• Has the Pfizer primary series vaccination certificate
Anyone who is interested in getting the COVID Pfizer vaccine booster shot, please call 718-358-3030 to register in advance.