CPC and Department of Education Workshop: Financial Aid, FAFSA and TAP Completion
Main Content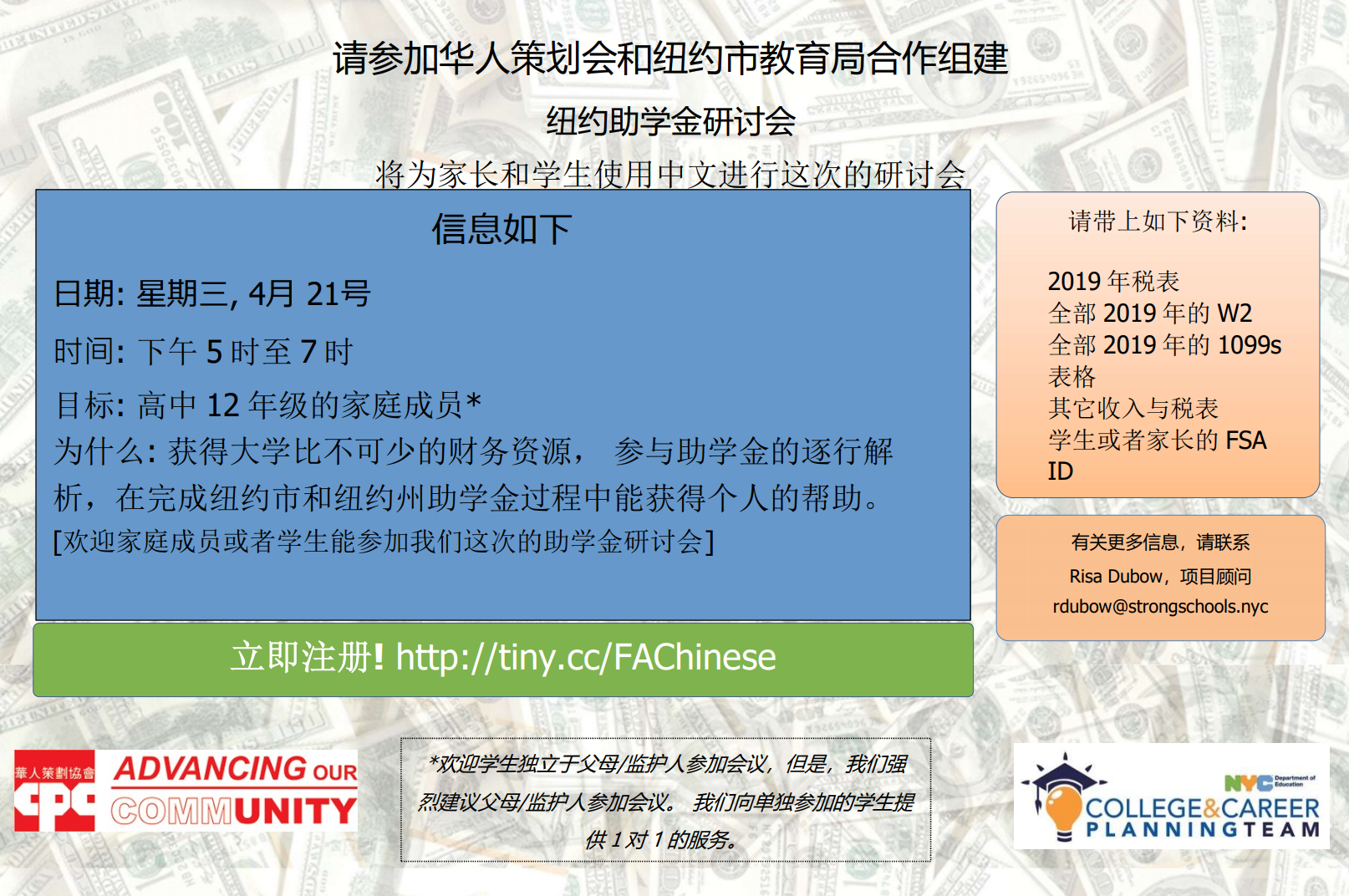 CPC and Department of Education Workshop: Financial Aid, FAFSA and TAP Completion
Join the Chinese-American Planning Council and the NYC DOE for a Financial Aid Completion Workshop conducted in Chinese for families and students!
Details
Date: Wednesday, April 21st
Time: 5-7pm
Who is this for: Families of college-bound seniors*
Why:

Access financial resources essential for attending college.
Participate in a line-by-line walkthrough of the FAFSA.
Get individualized support in completing FAFSA + TAP applications.
*[Families of younger students are welcome to attend to learn about the
financial aid process]
Register Today! http://tiny.cc/FAChinese
We recommend bringing the following:
IRS 1040 from 2019
All W2s from 2019
All 1099s from 2019
Other relevant income and tax information
FSA ID for student and one parent
For more information, reach out to Risa Dubow, Project Consultant rdubow@strongschools.nyc