CPC Brooklyn Community Services Free Immigration Consultation Day
Main Content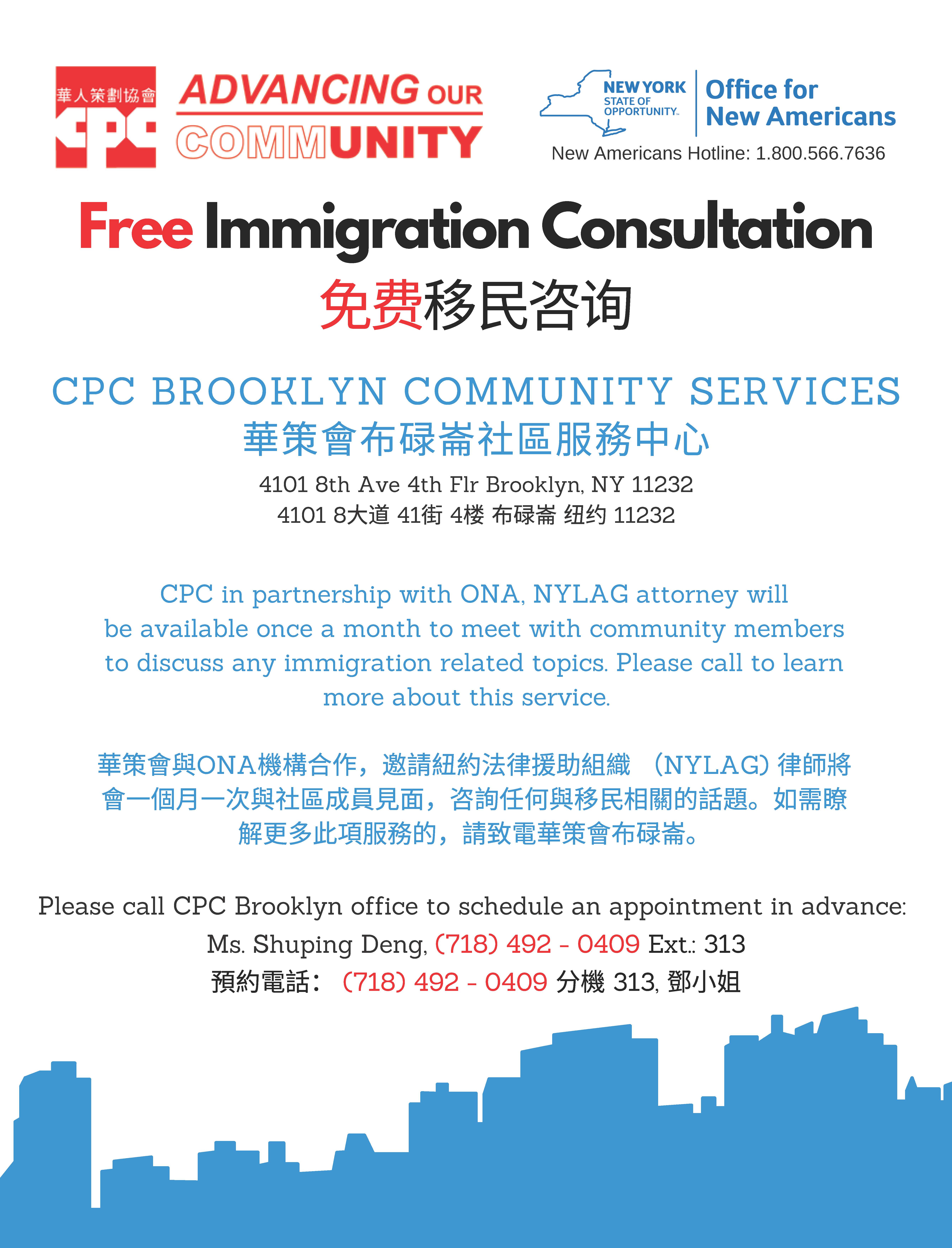 CPC Brooklyn Community Services Free Immigration Consultation Day
CPC Brooklyn Community Services through funding from the Office of New Americans (ONA) will be operating an ONA Opportunity Center, will be hosting our first Free Immigration Consultation Day on June 6th, 2019 at 4101 8th Ave 4th Floor, Brooklyn, NY 11232. Our consultation days are dedicated to community members who have immigration-related questions. Interested individuals will meet with an immigration attorney from New York Legal Assistance Group (NYLAG) to discuss their immigration concerns and address any questions community members may have. All consultations are confidential.
Date: Thursday, June 6th 2019
Time: 9:00 am - 5:00 pm
Location: 4101 8th Ave, 4th Fl, Brooklyn, NY 11232
Please see attached flyer for more information and feel free to contact our office at (718) 492-0409 ext. 313 with any inquiries.