CPC Brooklyn Community Services Free Immigration Consultation Day
Main Content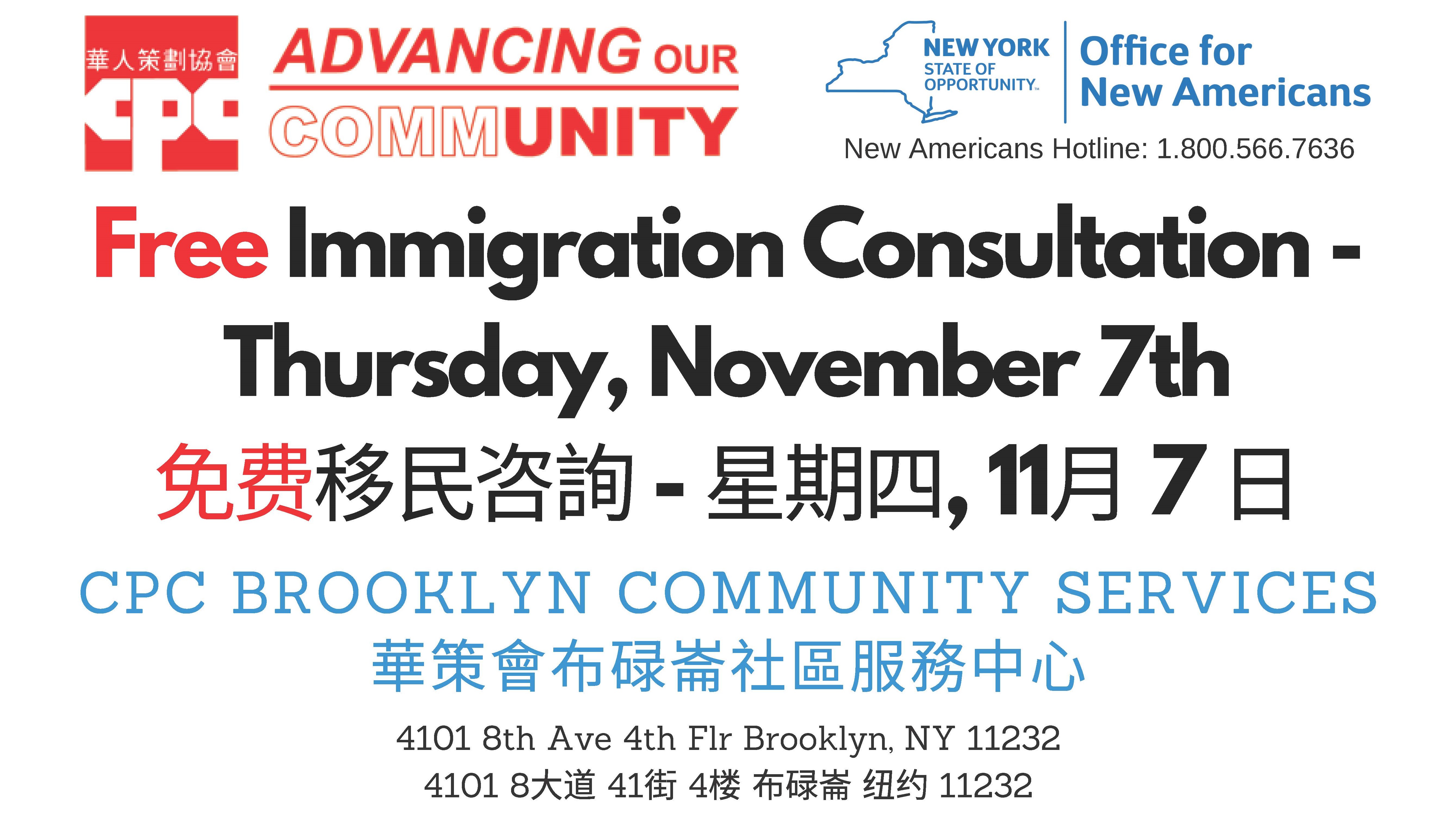 CPC Brooklyn Community Services Free Immigration Consultation Day
We at CPC Brooklyn Community Services welcomes everyone to join us on Thursday, November 7th, 2019, from 9:00 am to 5:00 pm, to meet with an Immigration attorney. An attorney from New York Legal Assistance Group (NYLAG) will be at our office to assist community members with any immigration-related question. All appointments are confidential. The NYLAG attorney can also assist community members with immigration applications.
If you or someone you know is in need of an immigration consultation or assistance filling out immigration forms, please give Brooklyn Community Services a call at (718) 492 - 0409 ext. 313. Appointments are highly recommended but walk-ins are welcome.
---
This event is made possible through funding from the Office for New Americans (ONA) Opportunity Center.
Immigration Consultation Day
Date: Thursday, November 7th, 2019
Time: 9:00 am to 5:00 pm
Address: 4101 8th Avenue, 4th Floor, Brooklyn, NY 11232