CPC Brooklyn Community Services Free Immigration Consultation Day
Main Content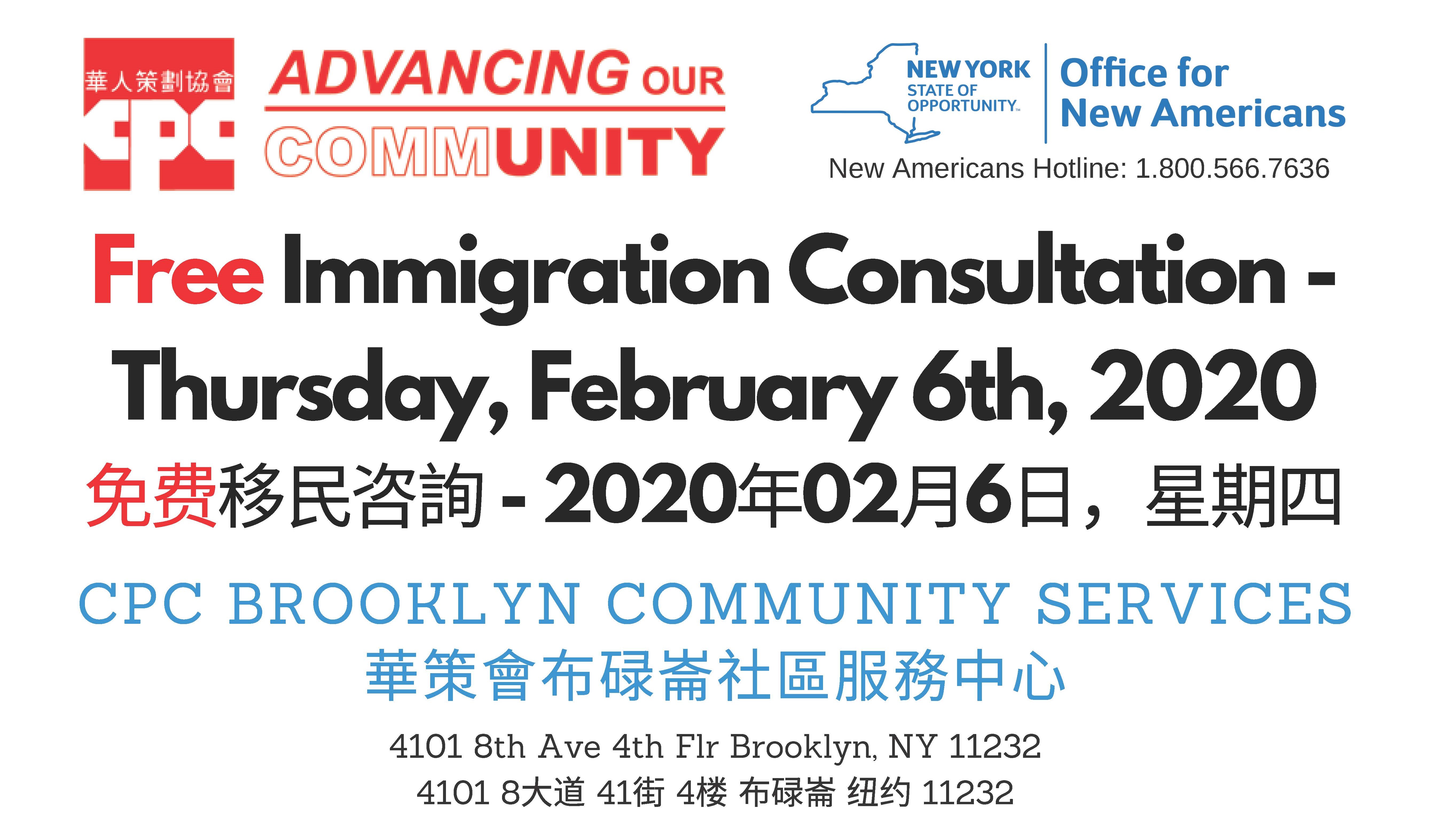 CPC Brooklyn Community Services Free Immigration Consultation Day
The immigration landscape is always changing. Especially with the recent Supreme Court ruling on Public Charge, it is very important to get the correct information! CPC Brooklyn Community Services host monthly immigration consultation days and our next event will be on Thursday, February 6th, 2020 from 9 am to 5 pm. In light of the Public Charge ruling, we hope community members who may be affected by Public Charge speak with an immigration attorney before making any big decisions. Our consultations are free and open to the public. At every immigration consultation day, there will be an immigration attorney from NYLAG (New York Legal Assistance Group) who can share insight into the current immigration climate. The NYLAG immigration attorney can also assist community members with a variety of immigration applications.
If you or someone you know is in need of an immigration consultation or assistance filling out an immigration application, please give CPC Brooklyn Community Services a call at (718) 492-0409 ext. 313. Appointments are highly recommended but walk-ins are welcome.
---
This event is made possible through funding from the Office for New Americans (ONA) Opportunity Center.
Immigration Consultation Day
Date: Thursday, February 6th, 2020
Time: 9:00 am to 5:00 pm
Address: 4101 8th Avenue, 4th Floor, Brooklyn, NY 11232