CPC Brooklyn Community Services Immigration Consultation Day
Main Content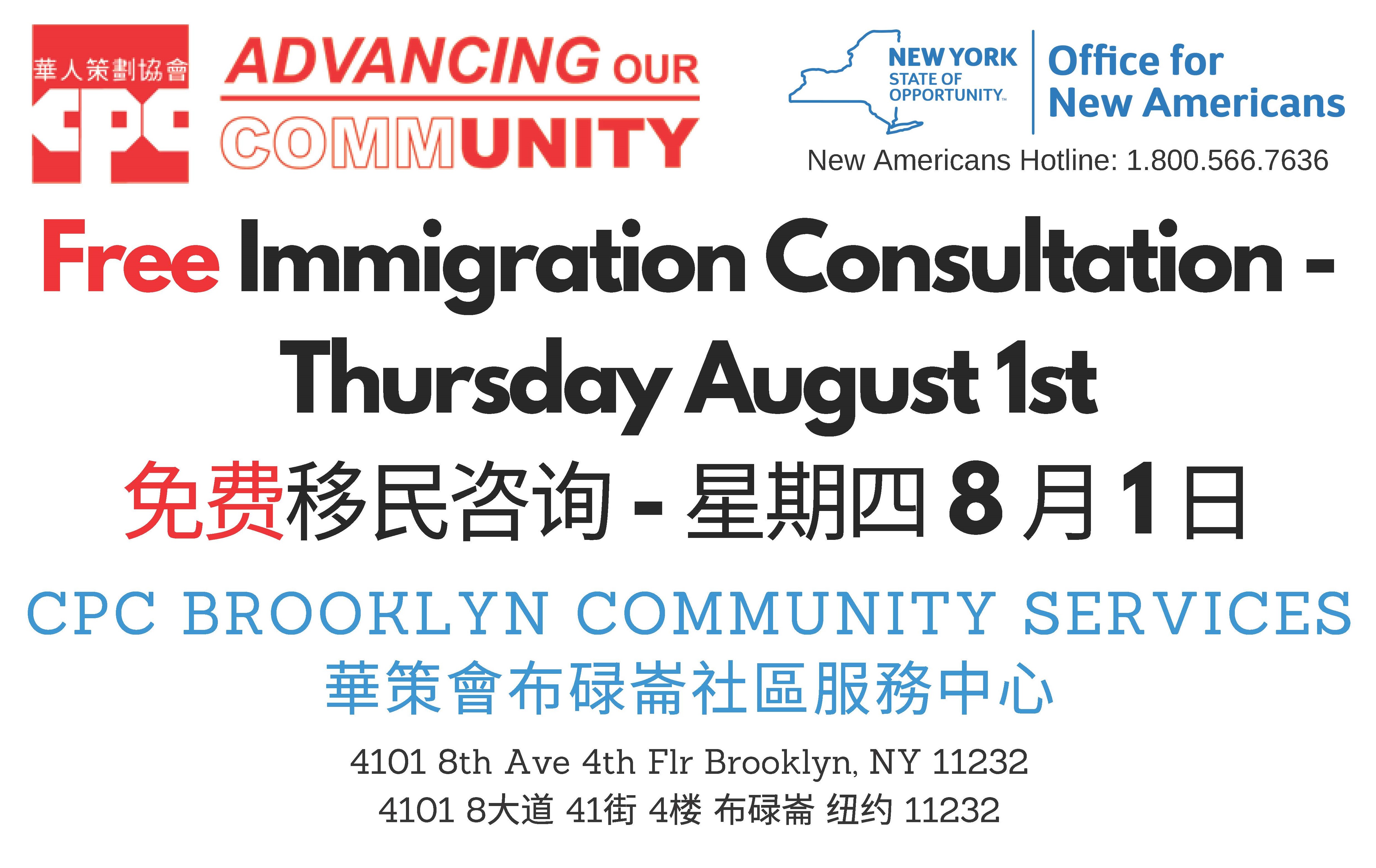 CPC Brooklyn Community Services Immigration Consultation Day
On Thursday August 1st, Brooklyn Community Services will be hosting a free Immigration Consultation Day. Through funding from the Office for New Americans (ONA), a NYLAG staff attorney will be at BCS to assist community members who may have immigration-law related questions or would like to apply for immigration benefits. All consultations are confidential.
If you are interested in speaking with an attorney, please call Brooklyn Community Center at (718) 492-0409 ext. 313 to set up an appointment.
Immigration Consultation Day
Date: Thursday, August 1st, 2019
Time: 9:00 am to 5:00 pm
Address: 4101 8th Avenue, 4th Floor, Brooklyn, NY 11232
Space is limited! Call to make an appointment TODAY! All appointments are free and open to the public.