CPC Brooklyn Community Services Immigration Consultation Day
Main Content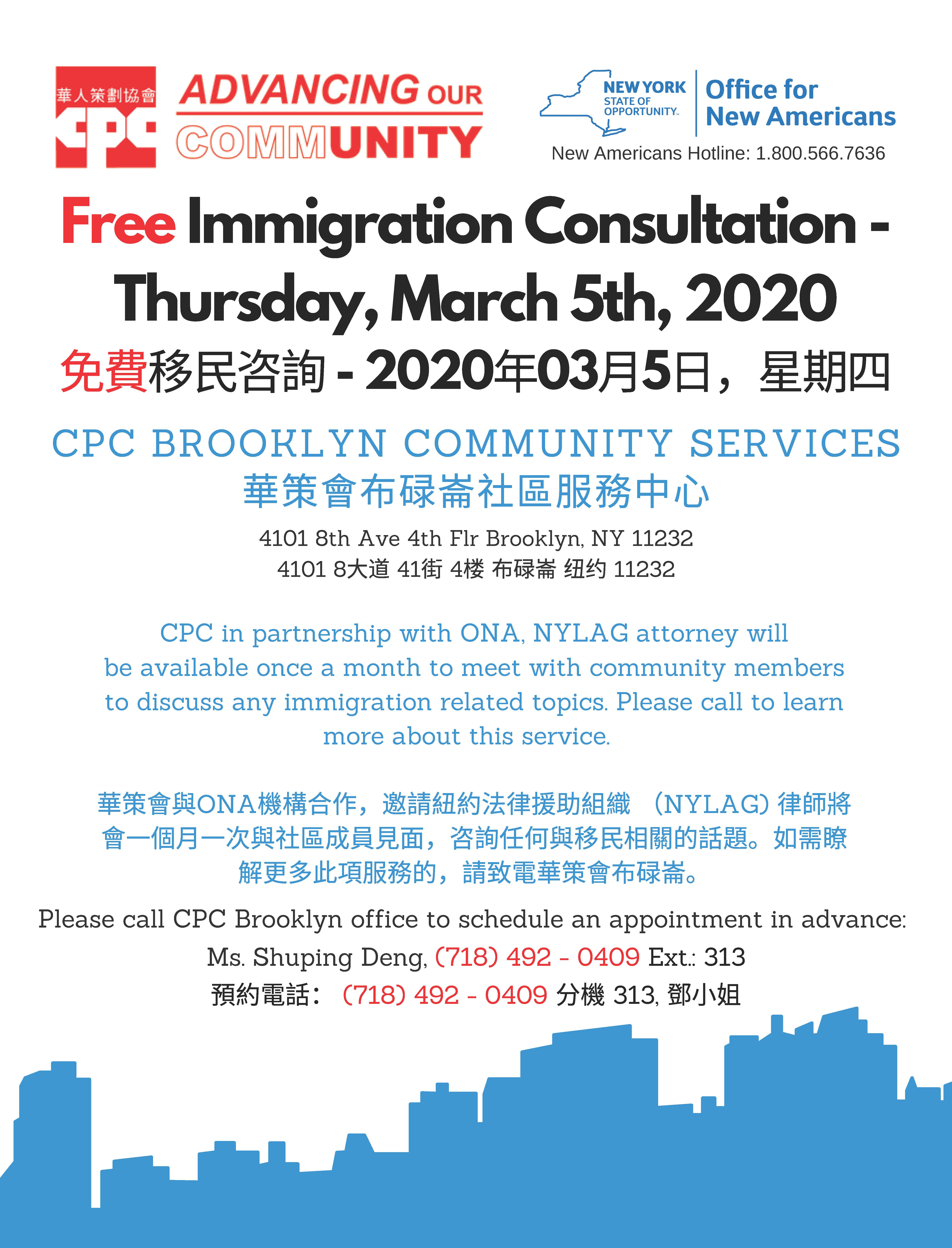 CPC Brooklyn Community Services Immigration Consultation Day
CPC Brooklyn Community Services will host the March Immigration Consultation Day on Thursday, March 5th, 2020 from 09:00 am to 05:00 pm. This event is free and open to the public. The Federal Administration continues to target immigrants and create fear in our communities. For anyone who is uncertain about their immigration status in the United States or would like to speak with an immigration attorney, please give us a call at (718) 492 - 0409 ext. 313.
---
If you or someone you know is in need of an immigration consultation or assistance filling out an immigration application, please give CPC Brooklyn Community Services a call at (718) 492-0409 ext. 313. Appointments are highly recommended but walk-ins are welcome.
This event is made possible through funding from the Office for New Americans (ONA) Opportunity Center.
Immigration Consultation Day
Date: Thursday, March 5th, 2020
Time: 9:00 am to 5:00 pm
Address: 4101 8th Avenue, 4th Floor, Brooklyn, NY 11232