FREE Online Affordable Housing Lottery Workshop in Chinese (Cantonese) May 17th 11am
Main Content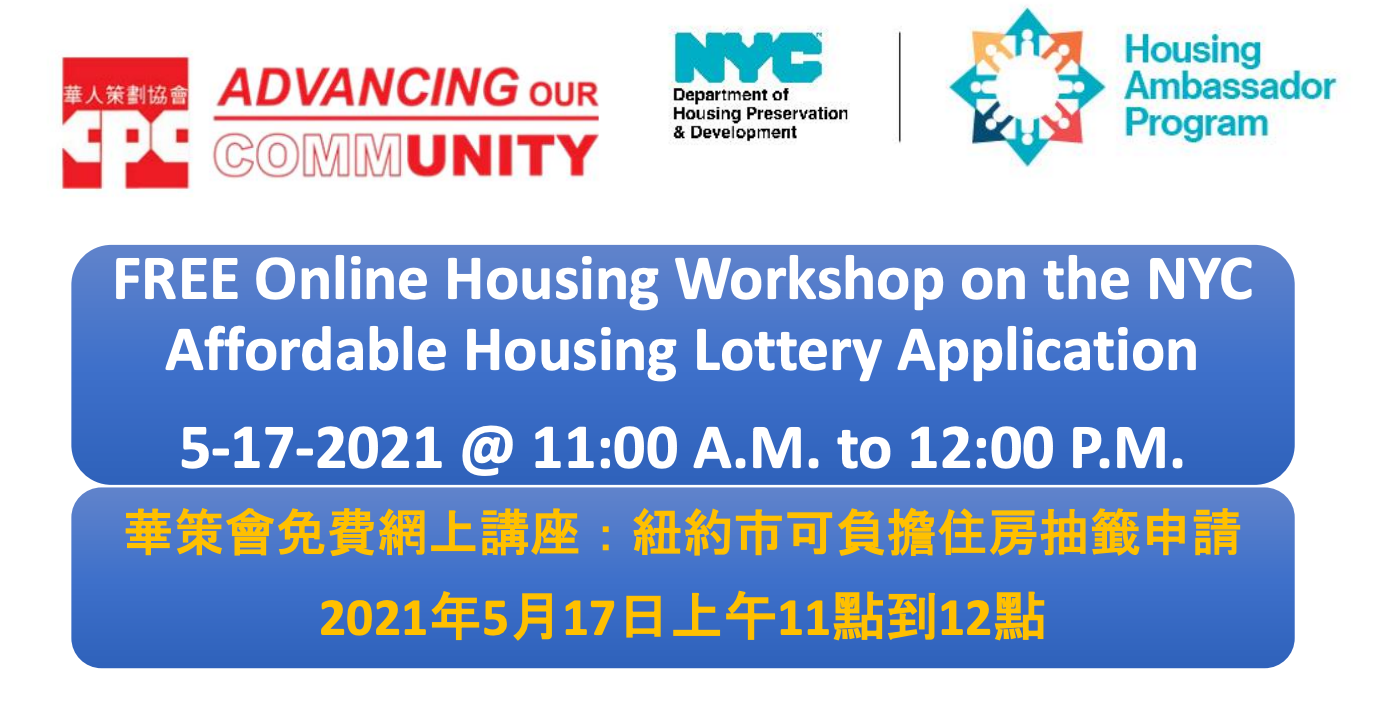 FREE Online Affordable Housing Lottery Workshop in Chinese (Cantonese) May 17th 11am
CPC Manhattan Community Services will be conducting a virtual housing applicant seminar on Monday, 5/17/21 from 11:00 am to 12:00 pm. This workshop will be conducted in Chinese (Cantonese).
The housing workshop will cover:
-What is Affordable Housing?
什麼是可負擔住房?
-How to Prepare and Apply to the Affordable Housing Lotteries
如何準備和申請可負擔抽籤房
-Getting to know the System: Account Registration and Set-up
了解申請系統:賬戶註冊和設置
-After you Apply: What to Expect?
申請之後:下一步該做什麼?
-Resources for applicants
給申請人的資源
To join the workshop via Zoom, please register through this link:
https://zoom.us/meeting/register/tJIqf-uuqjwsGNYgoTuKTybvICCM7TRaS-LK
For more information, please call CPC: 212-431-7800.