Free Online Customer Service Training Program - Begins 7/20
Main Content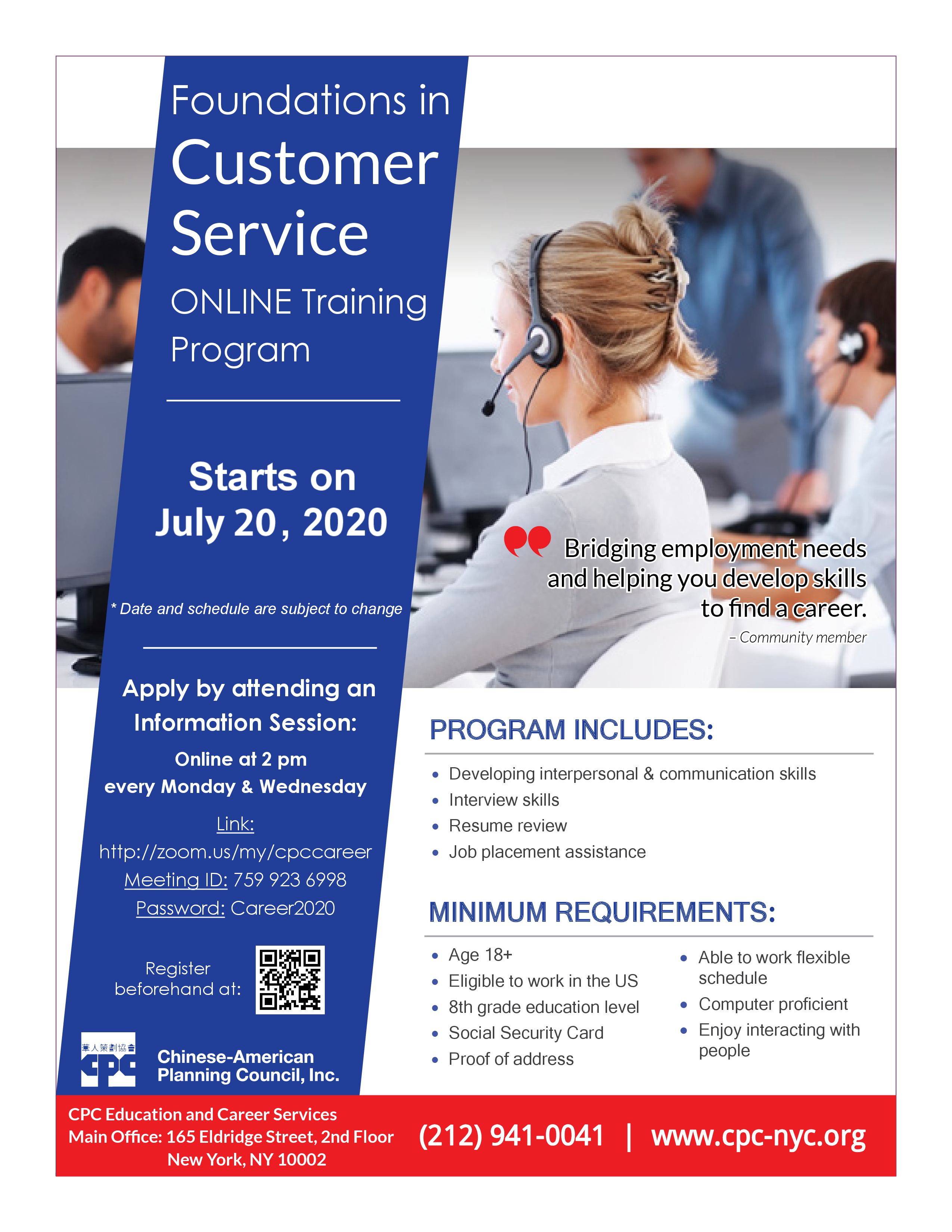 Free Online Customer Service Training Program - Begins 7/20
CPC is currently accepting students for our FREE Foundations in Customer Service Training Program! If you would like to build your skills in job readiness and customer service skills, this is the right training program for you. This is a free online class that will begin on 7/20. Seats are limited!
Interested applicants may fill out an application form at https://tiny.cc/cpccareercenter to get started.
For any questions, please reach out to us at (212) 941- 0041 or at ecsinfo@cpc-nyc.org.