Free Vision Services
Main Content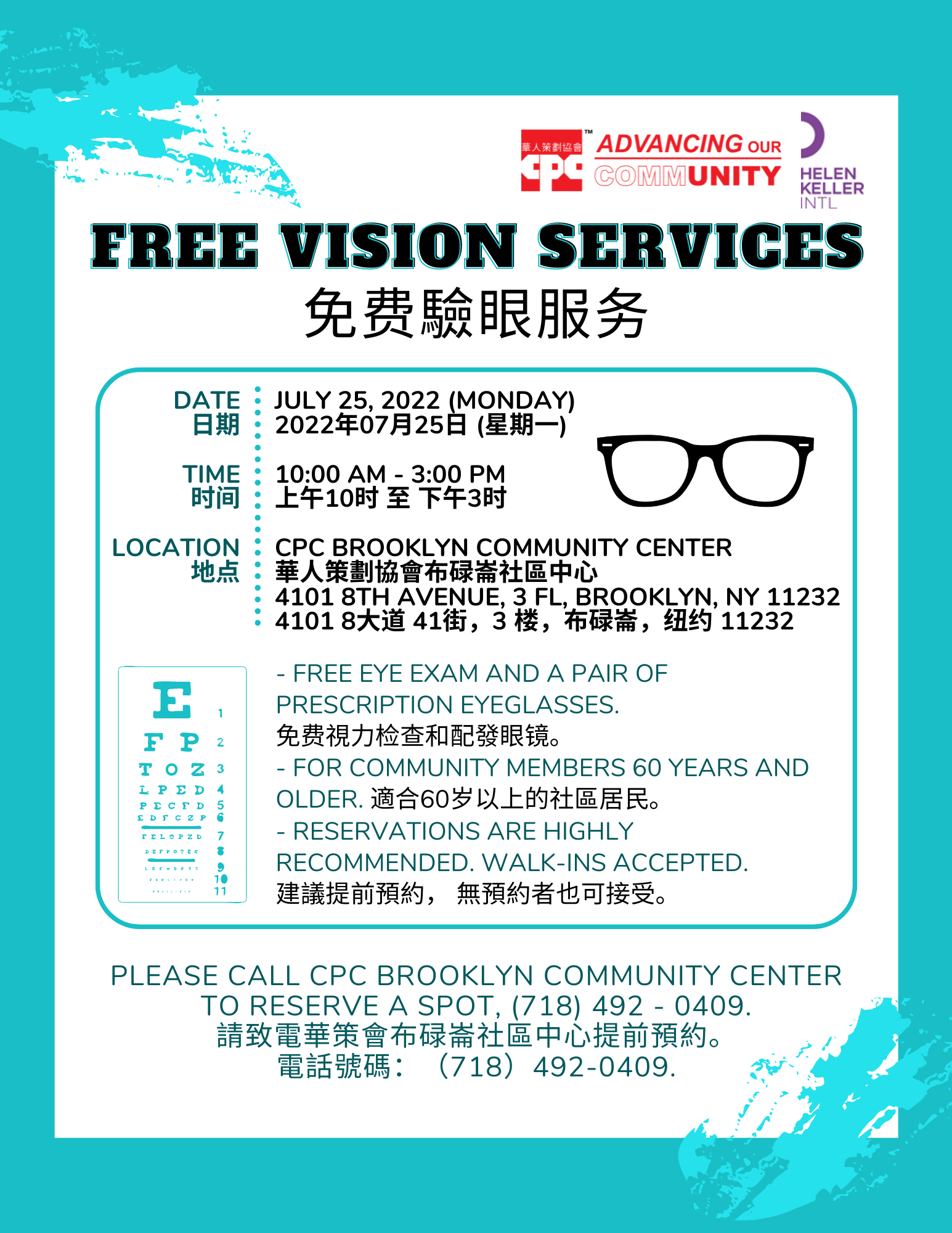 Free Vision Services
Helen Keller Intl's New York Vision Program (NYVP) makes quality, comprehensive eye health care accessible to economically vulnerable New Yorkers. Since our start in 1994, we have reached nearly 1 million individuals and have provided more than 150,000 pairs of free prescription eyeglasses. Our program offers a complete range of services directly on-site at public schools and local community-based organizations. Our no-cost care includes a vision screening, an eye exam, eyeglasses, and referrals for further treatment for individuals diagnosed with more complex conditions.
Helen Keller Intl's New York Vision Program will be hosting a Free Vision Services event at CPC Brooklyn Community Center on July 25, 2022. They will provide a free vision exam and a pair of prescription eyeglasses.
---
Free Vision Services
Date: July 25, 2022 (Monday)
Time: 10 AM - 3 PM
Location: CPC Brooklyn Community Services, 4101 8th Avenue, 3rd Floor, Brooklyn, NY 11232
Reservation is recommended. Walk-in accepted. Call CPC at (718) 492-0409 for more information.