Friday, 2/28 - The Gutter Employment Open House
Main Content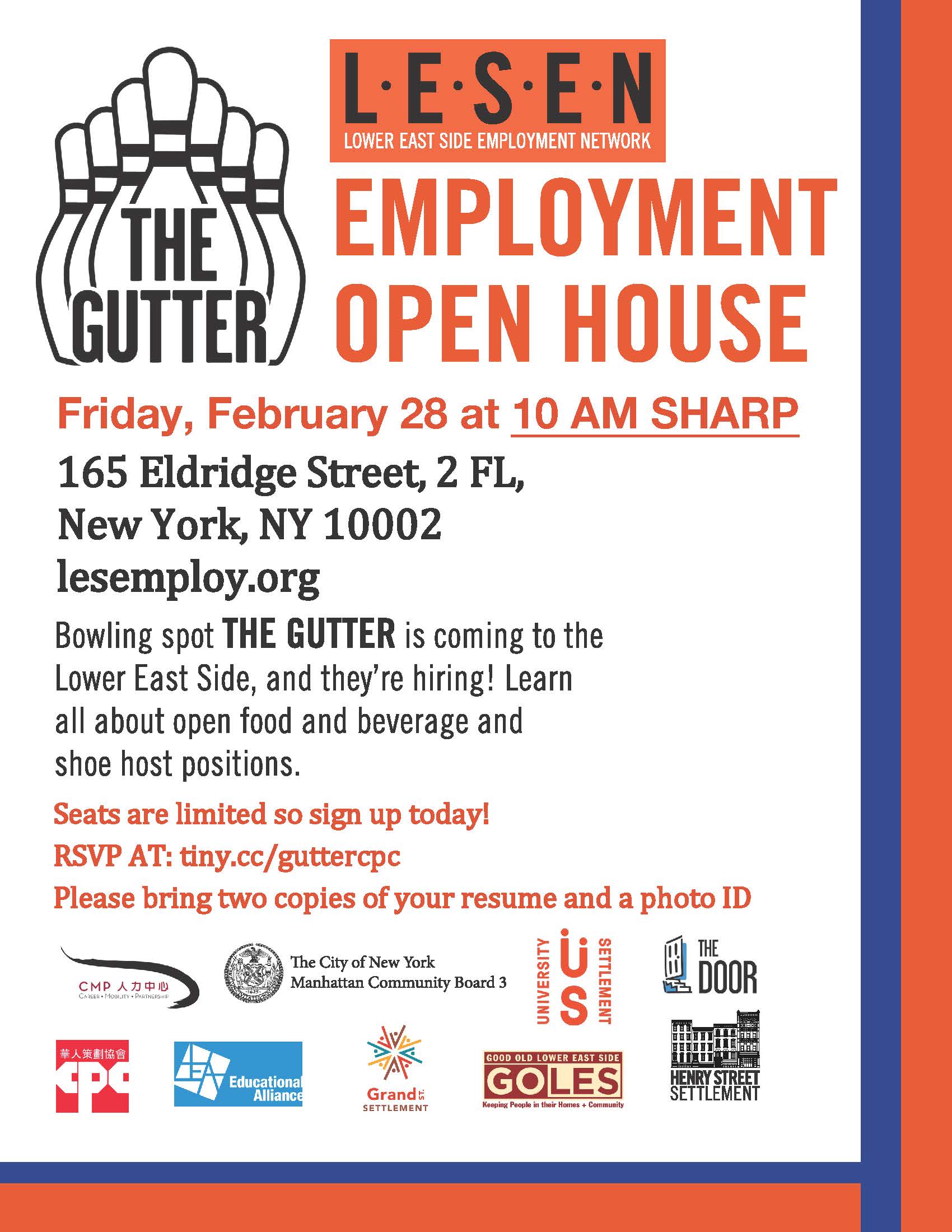 Friday, 2/28 - The Gutter Employment Open House
The Gutter, a brand new bowling spot, is coming soon to the Lower East Side. They're hiring for food and beverage and shoe host positions.
To learn more, attend our upcoming open house on Friday, February 28, 10 AM SHARP. We are located at 165 Eldridge Street, 2 FL, New York, NY 10002.
RSVP here at tiny.cc/guttercpc. Everyone who wishes to attend must fill out their own form. Space is limited, so sign up today!
Make sure to bring copies of your resume and a photo ID on the day of the event.
For any questions, you can reach out to us at (212) 941-0041 or at ecsinfo@cpc-nyc.org.