CPC Gets Out the Vote for 2018 Mid-Term Elections
Main Content
CPC Gets Out the Vote for 2018 Mid-Term Elections
October 20, 2018

to

November 7, 2018
Join CPC as we call AAPI voters across the nation to remind them to get-out-the-vote for the mid-term elections!
Asian American Pacific Islanders have some of the lowest voter turnout rates in the nation…
...but AAPIs also naturalize and are eligible to vote at higher rates than most other immigrant groups! Language access, needlessly complex election dates and times, and low engagement from politicians and candidates contributes to diminished voter turnout in our communities. As AAPIs increasingly feel disenfranchised, unengaged, and apathetic about voting, the cycle repeats itself.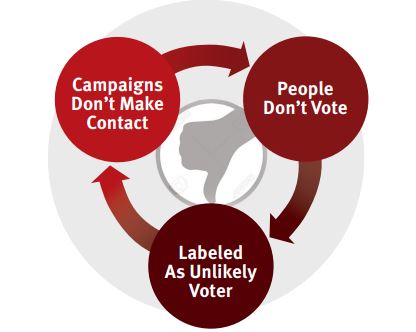 AAPI have yet to experience their full power as an electorate but the more voters head to the polls, the more their electoral influence grows!
CPC sees opportunity for change
AAPI communities have traditionally been concentrated in states like New York, California, Hawaii, New Jersey, but as the population grows, more and more AAPIs are settling all over the country.
In 2016, 57% of AAPI said they were NOT contacted about voting or voter registration. CPC plans to host non-partisan call parties for our network of volunteers and dedicated staff to reach across state lines to AAPI voters in competitive districts to encourage them to vote.
Voters contacted by a non-profit organization have significantly higher increases in turnout. Voters who registered at a non-profit agency turned out 2.3% higher than other registered voters. Voters who were asked to pledge to vote by a non-profit agency turned out 14.1% higher than other registered voters.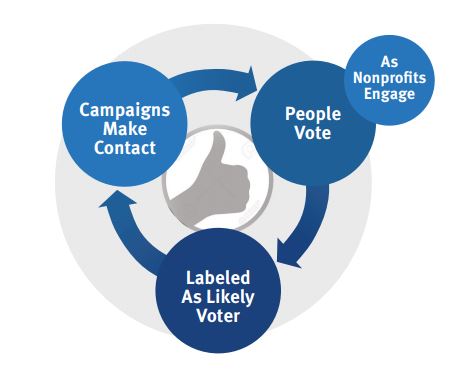 Non-profit community organizations play an important role in reaching out to voters who don't receive traditional campaign or political outreach.
Join CPC for AAPI Voter Call Parties to reach voters across state lines
Dates:
Saturday, October

20th

, 2018 11:00 a.m. - 3:00 p.m.

*Tuesday, October

30th

, 2018 5:00 - 9:00 p.m.

Saturday, November 3rd, 2018 11:00 a.m. - 3:00 p.m.
Pizza, snacks, MTA cards, and raffle prizes will be available for all volunteers!
*Join our October 30th party for a special Halloween edition prizes and activities
All volunteers will receive training when each call party starts.
Locations will be at 165 Eldridge Street, New York, NY 10002 OR 150 Elizabeth Street, 10012. You will be sent a location after you register to volunteer.
Interested volunteers must:
Be able to stay the full 4 hours
Be able to speak intermediate English
Be comfortable using a computer to follow a call script
Be willing to use their own cell phone (if necessary)

Preference will be given to volunteers who:
Speak an Asian or Pacific Islander language or dialect

Registration required:
Call parties are open to registered volunteers only. Location and additional details will be shared after your contact information is submitted.
or contact atorres@cpc-nyc.org for questions!