Know Your Rights & Family Preparedness Workshop
Main Content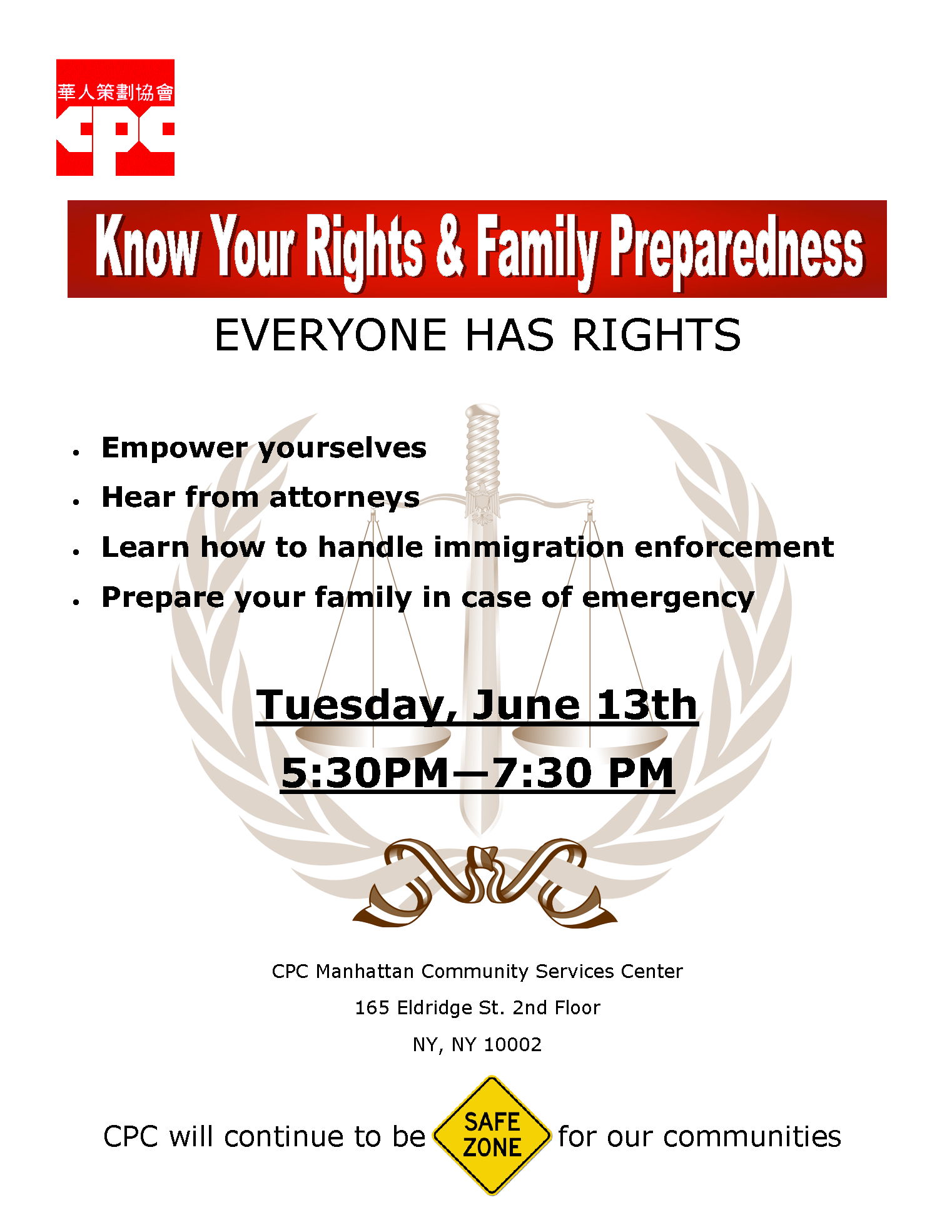 Know Your Rights & Family Preparedness Workshop
Prepare yourselves and your families in case of emergency. Find out what to do if you encounter immigration enforcement, learn how to create a plan to keep your family safe, and take action now! Immigration attorneys will be on hand to answer your questions and offer services.
In partnership with the ActionNYC initiative through the Mayor's Office of Immigrant Affairs, CPC is proud to offer this Know Your Rights and Family Preparedness workshop to our communities, clients, and partners on
Tuesday, June 13th from 5:30PM - 7:00PM
at our Manhattan Community Services Center located on 165 Eldridge St. NY, NY 10002
This event is FREE and OPEN to the PUBLIC. Refreshments will be provided. Doors close at 6:00PM.