Know Your Rights Presentation
Main Content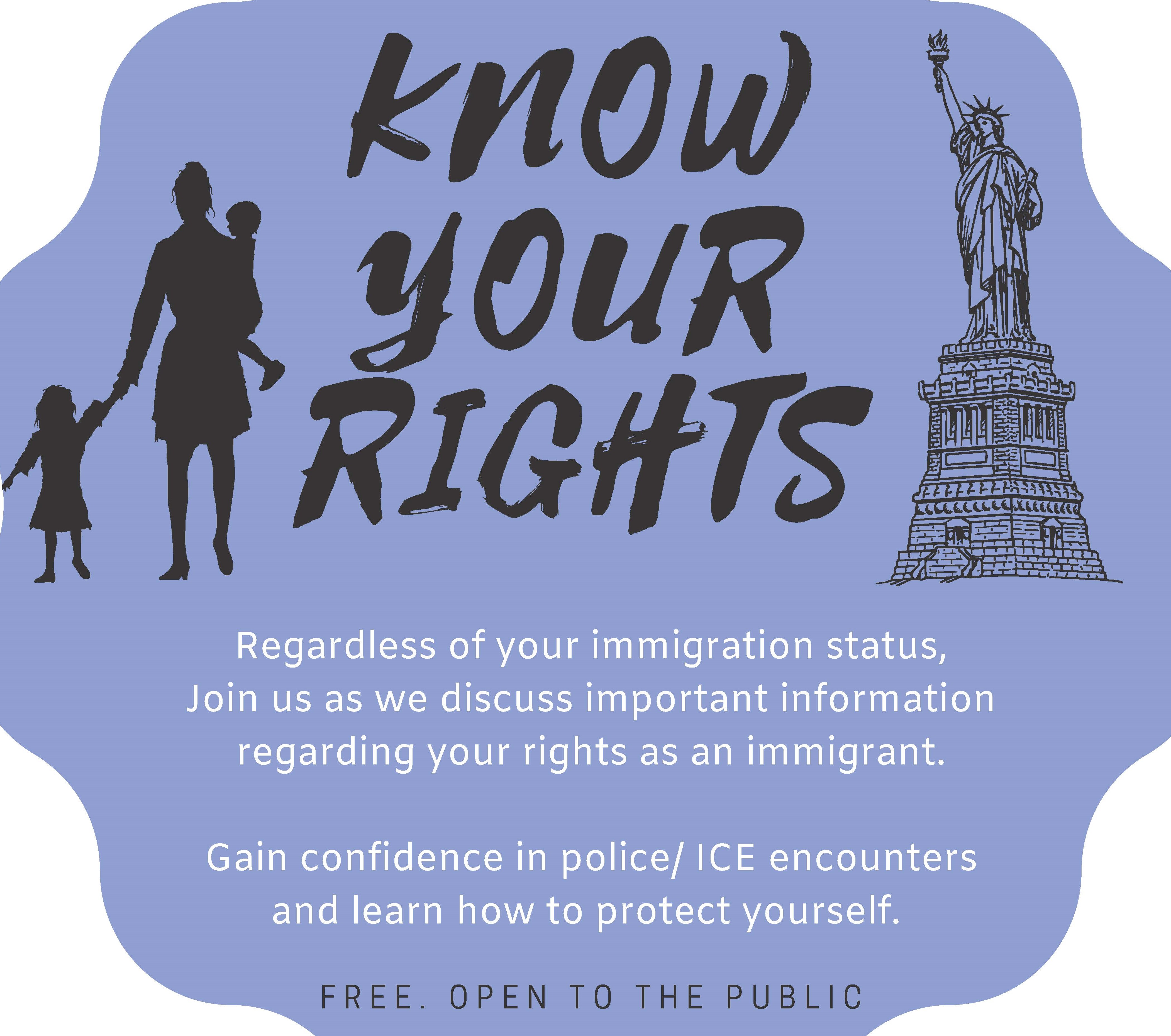 Know Your Rights Presentation
CPC Brooklyn Community Services is hosting a Know Your Rights presentation on Thursday August 15th at 11 AM. Regardless of your immigration status in the U.S., learn how to prepare yourself and your families in case of an emergency. Find out what you can do if you encounter immigration enforcement or the police. An experienced immigration attorney will be available to answer your questions and offer services (as needed).
In partnership with Office for New Americans (ONA) and New York Legal Assistance Group (NYLAG), BCS is proud to host this Know Your Rights presentation to our community members. This event is FREE and open to the public. We welcome anyone interested to join us on Thursday, August 15th.
If you would like to learn more about the workshop, please call Brooklyn Community Center at 718-492-0409 ext 313. RSVP recommended but walk-ins are welcome.
Know Your Rights Workshop
Date: Thursday August 15th, 2019
Time: 11:00 am
Location: Brooklyn Community Services, 4101 8th Avenue, 5th Floor, Brooklyn NY 11232
Presenter: Maybeline Saharig, Esq. from NYLAG