Open Enrollment for the Affordable Care Act (ACA) with CPC's Certified Navigators
Main Content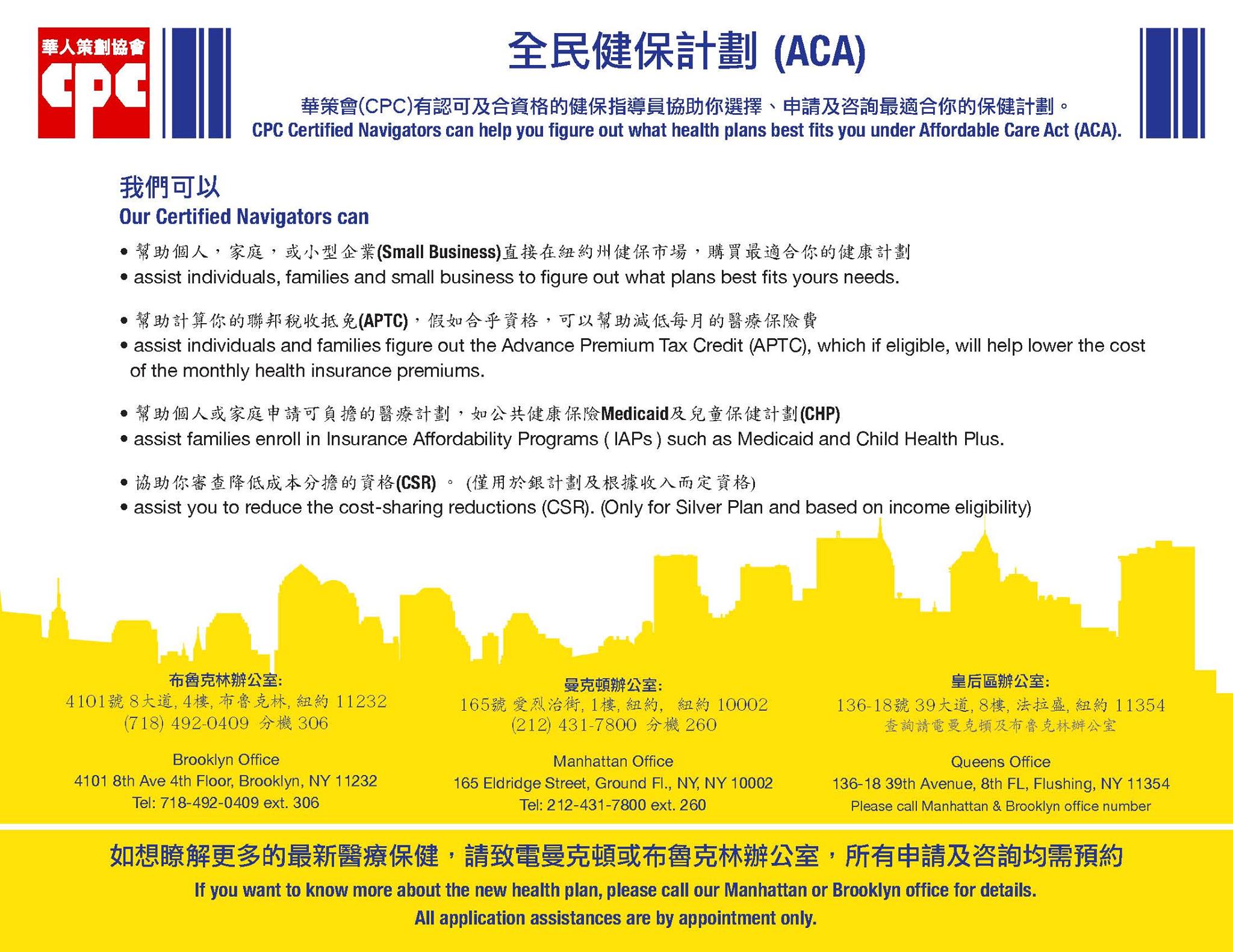 Open Enrollment for the Affordable Care Act (ACA) with CPC's Certified Navigators
CPC will be facilitating open enrollment for the Affordable Care Act starting November 15, 2014 in Manhattan, Brooklyn and Queens. During the open enrollment period, you can speak with one of our certified In-Person Assistance (IPA)/Navigators to receive information and assistance regarding the Affordable Care Act (ACA), such as applying for subsidiaries or switching plans.
Our NY State Certififed IPA/Navigators can:
Assist individuals, families and small businesses to figure out what plan best fits your needs.
Assist individuals and famiies figuring out Advance Premium Tax Credit (APTC), which if eligible, will help lower the costs of monthly health insurance premiums.
Assist families to enroll in Insurance Affordability Programs (IAPs) such as Medicaid and Child Health Plus.
Assist those on the Silver Plan (and based on income eligibility) to reduce cost-sharing reductions (CSR).
If you have any questions or require any assistance, please call one of our three locations:
CPC Brooklyn Branch
4101 8th Ave., 4th Fl.
Brooklyn, NY 11232
(718) 492-0409 ext. 306

CPC Manhattan
165 Eldridge St.
New York, NY 10002
(212) 431-7800 ext. 260

CPC Queens Branch
136-18 39th Ave., 8th Fl.
Flushing, NY 11354
Please call the Brooklyn or Manhattan locations to schedule an appointment.