PG Presents "Escape the Holiday 2019"
Main Content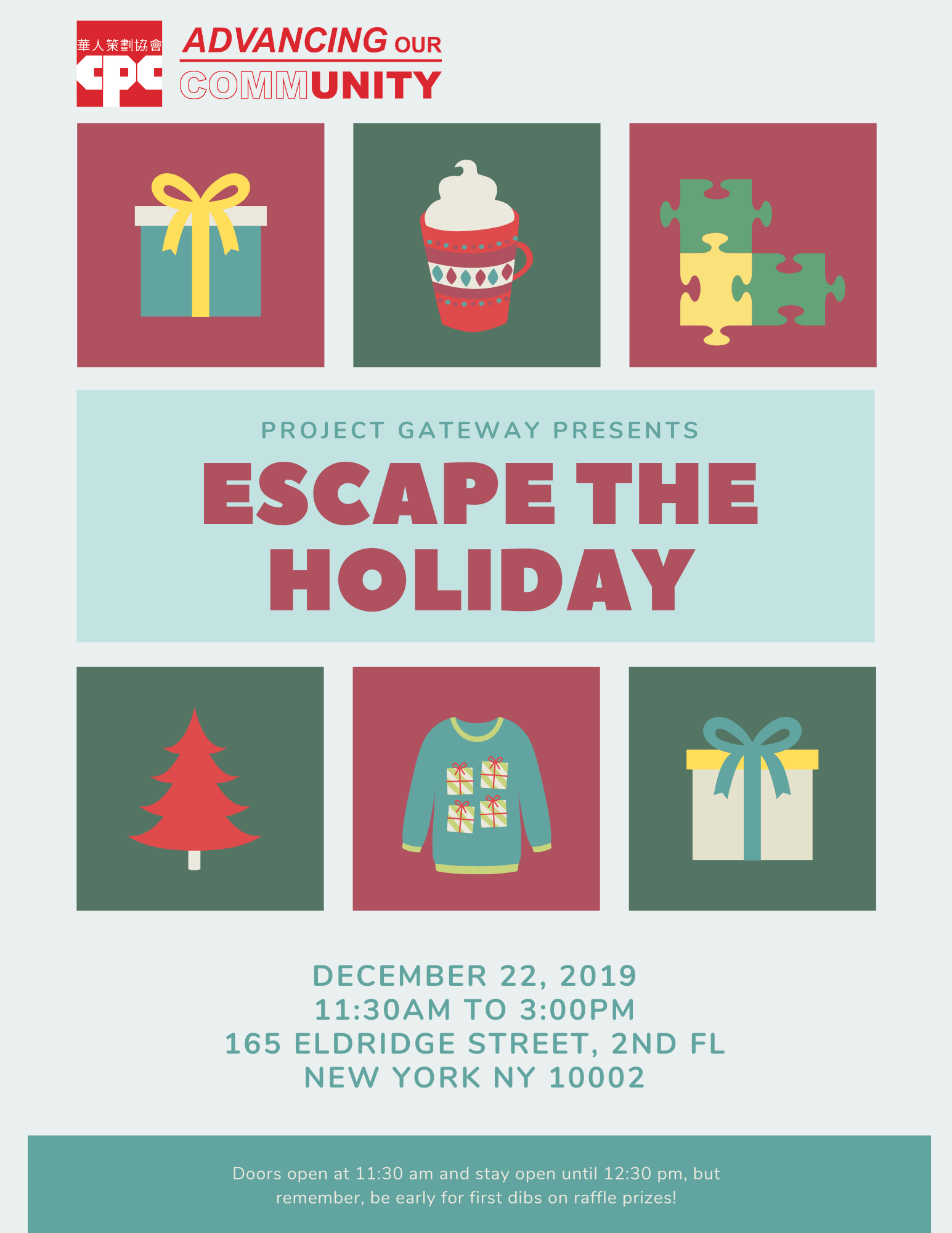 PG Presents "Escape the Holiday 2019"
Join CPC Project Gateway - Escape the Holiday Experience
CPC Project Gateway is hosting a free escape-the-room experience. Join us for some puzzles, mysteries, and challenges. Swing by to reunite, network, or meet new people. Share your college experiences through a 1st-year panel discussion and celebrate over lunch and hot chocolate.
"PG Escape the Holiday" will take place on Sunday, December 22nd, 2019 at 165 Eldridge Street, 2nd FL, New York, NY 10002. Check-in will begin at 11:30 AM and the event is expected to end around 3:00PM. There will be a student-led open forum to discuss resources and best practices to persist during your first year of college followed by an escape the holiday challenge. Food and refreshments will be provided. Raffle prizes and giveaways will be distributed.
- - - - - - - - - - - >To attend, make sure to RSVP here! < - - - - - - - - - - -
WHAT: PG Escape the Holiday
DATE: Sunday, December 22nd, 2019
TIME: 11:30 AM
PLACE: 165 Eldridge Street, 2nd Fl, New York, NY 10002
REGISTER: http://bit.ly/PGEscape
QUESTION?: pgcc@cpc-nyc.org or 212-941-0041 ext 145