Spring Citizenship Class Cycle (REMOTE)
Main Content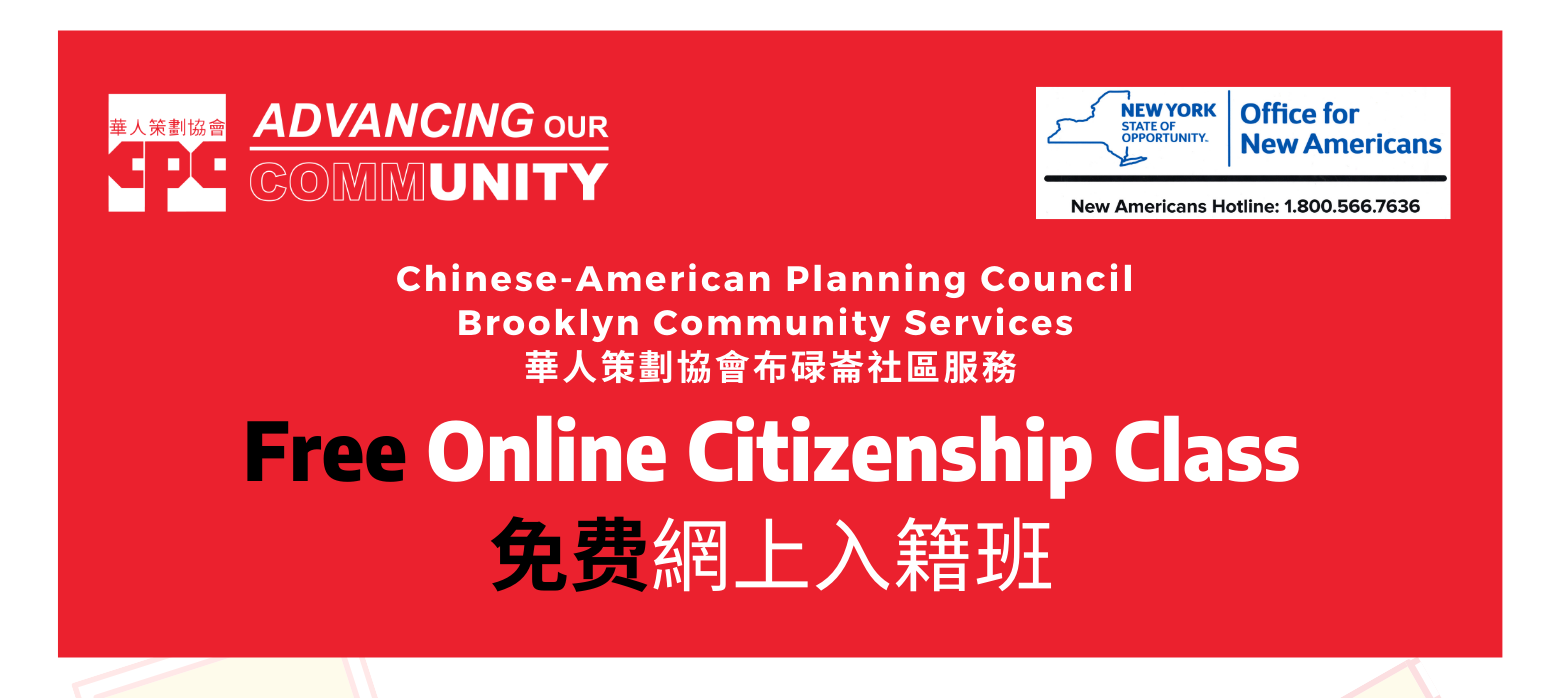 Spring Citizenship Class Cycle (REMOTE)
February 24, 2021

to

April 28, 2021
Are you interested in becoming a U.S. Citizen? CPC Brooklyn Community Services will be hosting our Spring Citizenship Class Cycle starting February 25th, 2021. This is a 10-week cycle, held once a week on Thursdays, from 12:00 pm to 2:00 pm. We will be focusing on the new Civics Questions (128 Civic Questions).
Registration is required and space is limited. To register, please call (917) 528-3273 or email at sdeng@cpc-nyc.org.
---
Spring Citizenship Class (Remote)
Dates: February 25th, 2021 - April 29th, 2021
Time: 12:00 pm - 2:00 pm
Location: Remote - Zoom
Instructor: Meina Wu
Registration: Contact Shuping Deng at (917) 528 - 3273 or at sdeng@cpc-nyc.org.