Virtual Hiring Fair with BioReference Laboratories
Main Content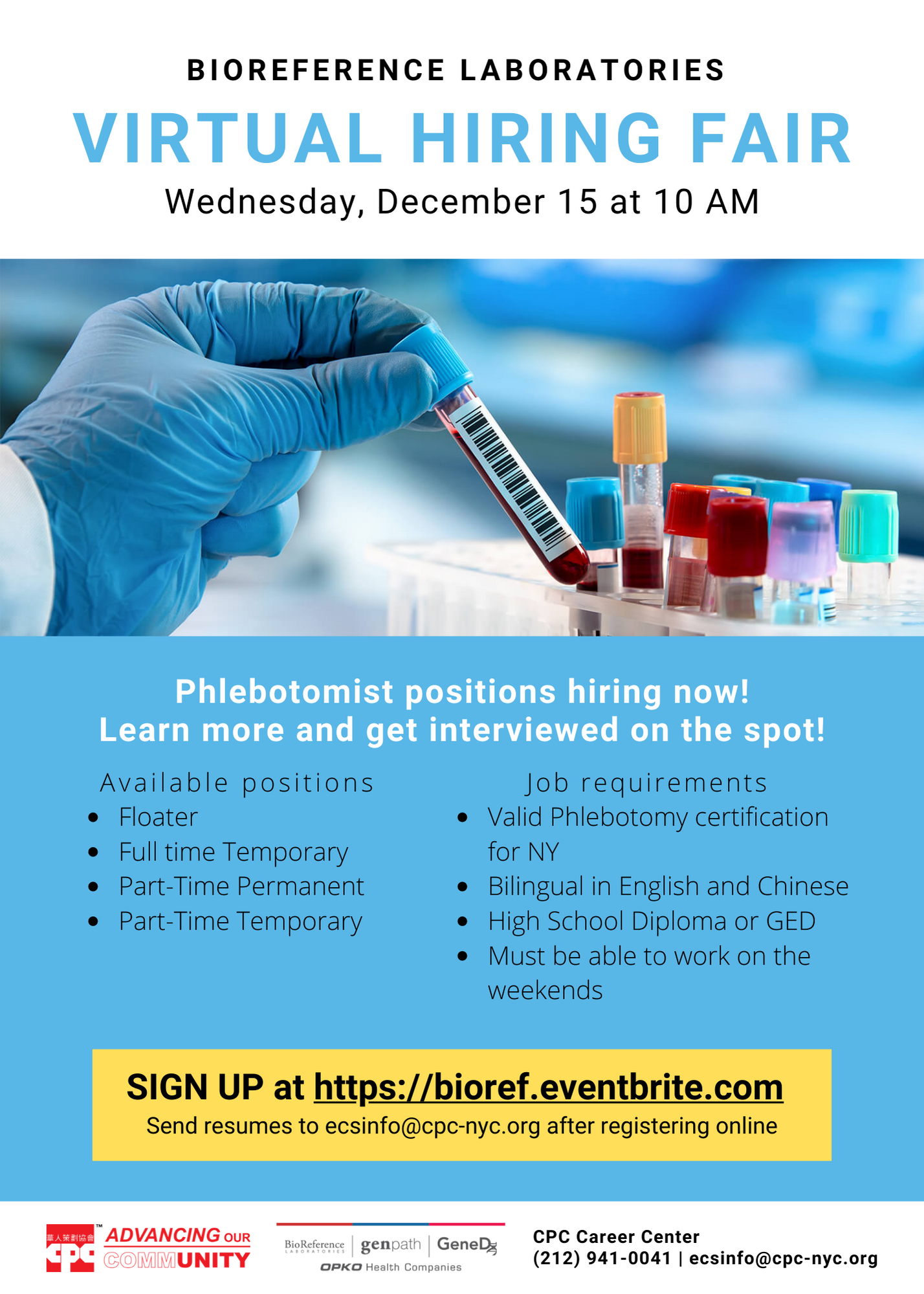 Virtual Hiring Fair with BioReference Laboratories
BioReference Laboratories is looking for phlebotomists to fill positions in Manhattan and Queens.
Join our virtual hiring on December 15 at 10 AM to learn more and potentially get interviewed on the spot!
Available positions:
Floater
Full time Temporary
Part-Time Permanent
Part-Time Temporary
Job requirements:
Valid Phlebotomy certification for NY
Bilingual in English and Chinese
High School Diploma or GED
Must be able to work on the weekends
Sign up at https://bioref.eventbrite.com/ today to secure your spot in this event!
[IMPORTANT]
After registering, please send your resume to ecsinfo@cpc-nyc.org to be considered for a same-day interview.
---
For questions or concerns, please contact the Career Center at (212) 941-0041 or at ecsinfo@cpc-nyc.org.