"...Always be yourself..."
Main Content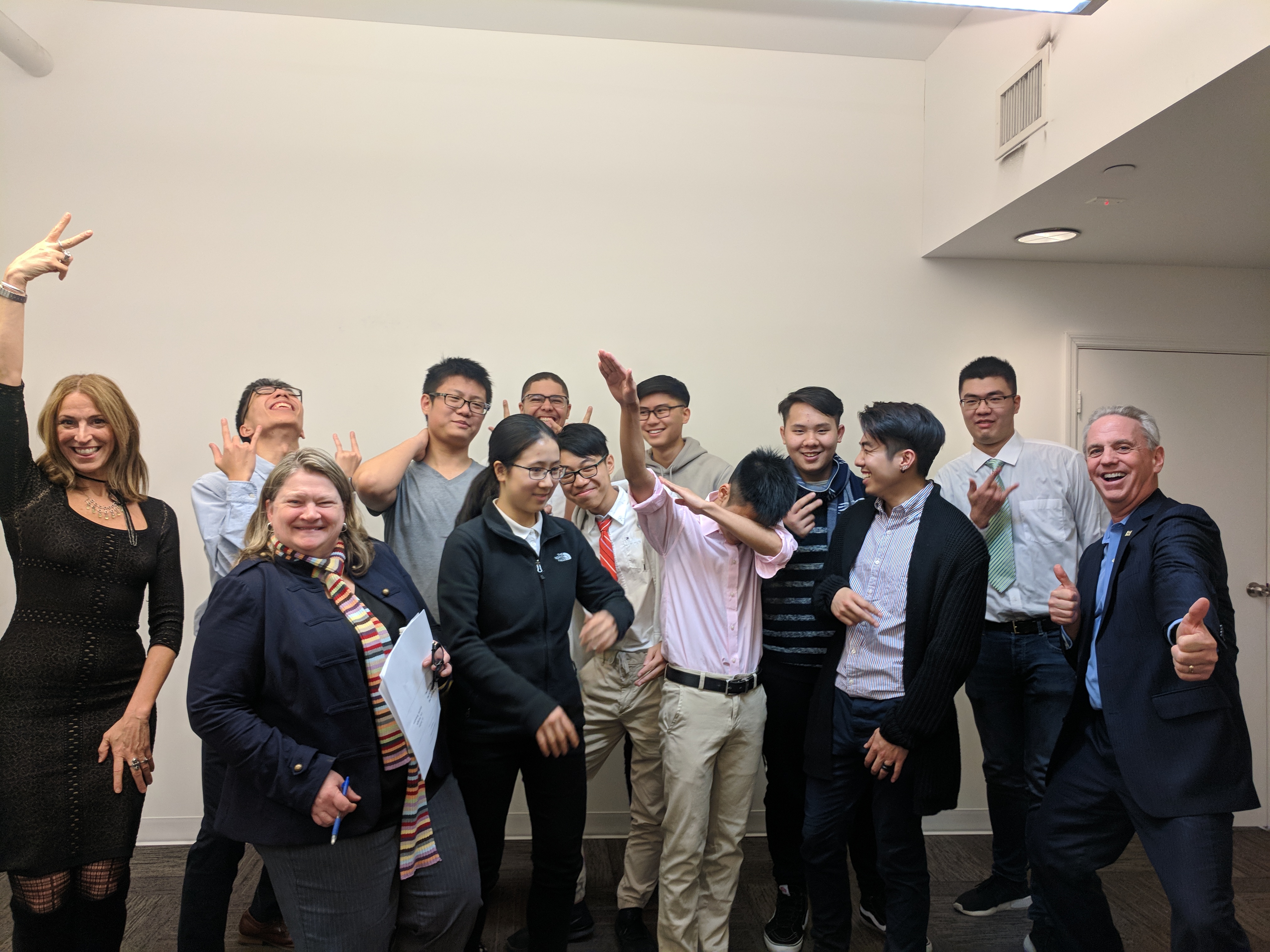 "...Always be yourself..."
Mock Interview Workshop
On February 14th, 2018, CPC Manhattan's In-School Youth program had the privilege of having executive members from FAIB, First American International Bank to volunteer in a Mock Interview Workshop. In this workshop nine participants had a one on one thirty minutes session with an interviewer, with the first twenty five minutes dedicated to interview and the last five minute as feedback. Through this workshop, participants gained insight knowledge of key factors and characteristics potential employers look for in potential candidates. This mock interview enabled participants to receive critical feedback on their resume, interview skills, and professional attire.
Key takeaway from our Guests:
"Don't be serious just because you were told to be serious...Always be yourself, and work in an environment you feel comfortable in"
First American International Bank
Founded in 1999, the First American International Bank is an overseas Chinese bank based in the United States. The bank has been established with the sole purpose of serving the underserved low-income Asian immigrants located in the five boroughs of New York City. Their countless programs and efforts to serve those without access to financing has led them to be recognized by the U.S Department of Treasury as a Community Development Financial Institute. This is a status held by less than 2% of the U.S banks. Throughout the years, FAIB has been dedicated to benefiting its community through means of providing financial services and guidance. This includes collaborating and participating with other organizations such as the Chinese American Planning Council in facilitating educational and counseling sessions.
Our Volunteer Interviewers:
Mark Ricca - President and Chief Executive Officer
Lynn Zilka - Assistant Vice President, Corporate Secretary
Deborah Arndell - Chief Risk Officer
Quotes From Participants
" Interviews with everyone is different and can be very stressful. For me personally, it's very nerve wrecking especially with it being my first time getting interviewed. My initial ideas on interviews were grim. I figured every interviewer's task was to find out what I can offer to the company. As a result, I had the impression where work shouldn't be fun. My interviewer, Deborah proved me wrong. She proved to me that not every interviewer's purpose is to find a serious hard working person.She told me her job was to find somebody compatible with the organization's culture. It's about finding someone who does well in what they do and still have the ability to have fun while doing it. These were some of the wisest and most important advice I've ever received" - Hongfa Liu.
"Attending the Mock interview on February 14 was both a great experience and a wonderful opportunity to meet a professional. For me, the interview was successful for everyone who attended, leaving them with a lesson to learn. However, I was caught by multiple surprises that day. At first, i thought it was just for practice, but I never expected it to be done with an actual CEO of a company. Someone with his status made me really nervous; however conversing with him has given me a better understanding about what my core values and ethics were. Furthermore, I learned that being able to promote myself as a leader is what most employers seek. Attending the Mock interview has had a positive influence on me, and I hope that ISY will hold more events like this in the future" - Justin Li
"The mock interview is a great opportunity to hear feedback from a professional - Mark from The First International Bank. It is also a great platform for me to apply what I learned from Wendy's work readiness workshops. Mark's feedback assisted me in gaining self-confident to perform better in future college interviews and job interviews. There were areas I didn't know prior that required a lot of improvement." - Tina Li
Thank you First American International Bank, Mark Ricca, Lynn Zilka, and Deborah Arndell, for making our community a better place.
The In-school Youth program (ISY) is an afterschool program for juniors and seniors in high school. With a mission to promote career and academic growth, participants are able to further develop their skills through work readiness, college readiness, service learning, summer employment and leadership development workshops. Juniors in high school will be developing their self autonomy and begin their venture into college explorations. They will also learn the necessary skills and steps required for college applications, ensuing a smooth transition for the next year. Seniors will be taught skills vital to the professional world as they develop their career interests. Staff will be present to assist and promote growth through academic, economic and social obstacles.