Happy Hour for a Cause!
Main Content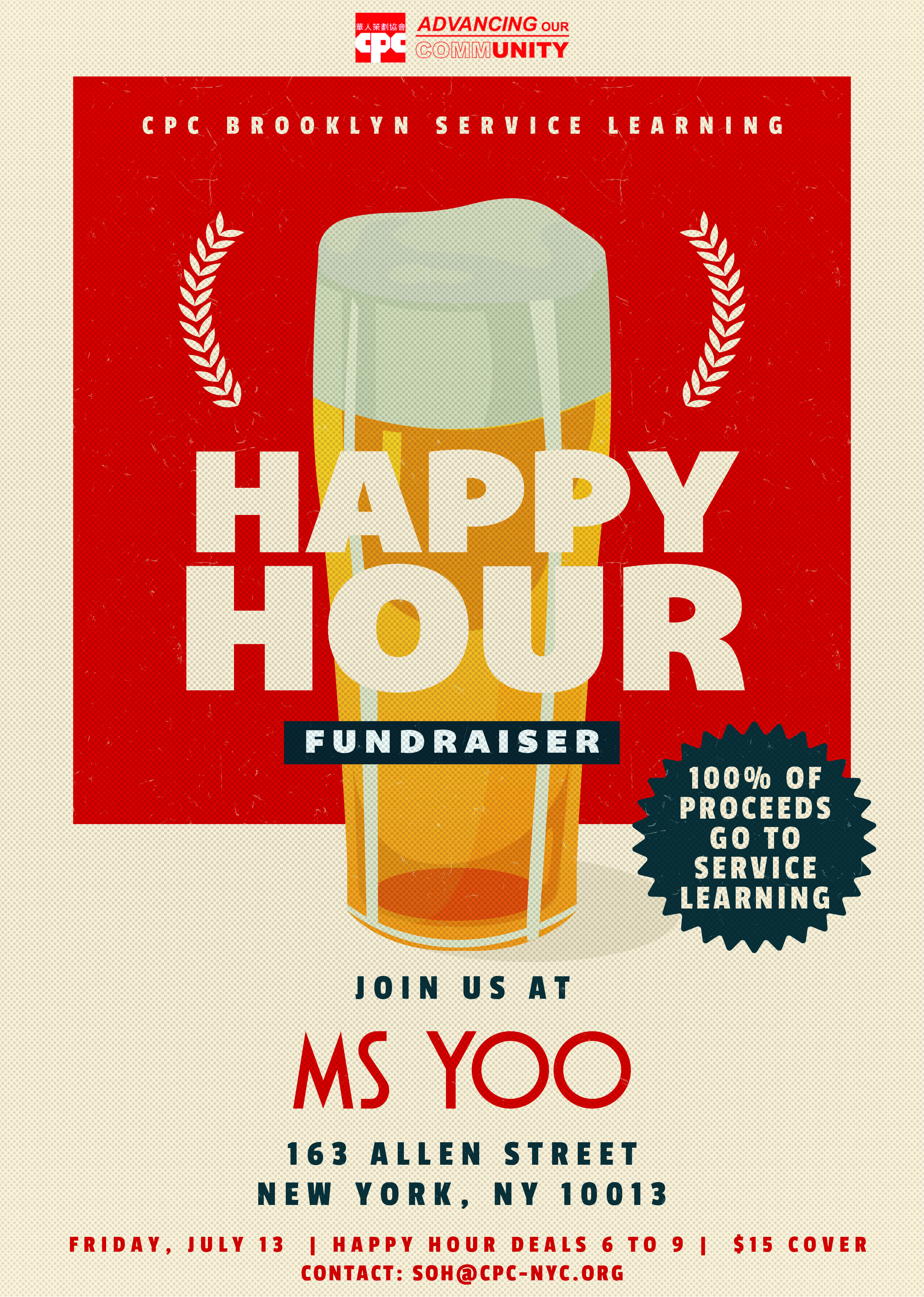 Happy Hour for a Cause!
Join CPC's Education and Career Services Division on Friday, July 13th for a Happy Hour Fundraiser at 'Ms. Yoo' (163 Allen Street) in the Lower East Side. Wristbands will be on sale for $15 in exchange for happy hour deals from 6:00pm to 9:00pm. 100% of the wristband proceeds will go directly to CPC's Service Learning Initiative.
CPC's Service Learning Initiative is a youth-led volunteer program that provides opportunities for participants to develop and engage in meaningful community service projects. The program specifically aims to educate youth about social issues that affect Asian-American and Pacific Islanders, and prepares them to take initiative in addressing these issues within their own community.Through guided workshops and activities, the program encourages youth to reflect upon their personal experiences and use them as a guide in their approach to community service. The Service Learning Initiative operates without any public funding and relies solely on the support of individuals committed to the program's mission.
Thank you for your support and we hope you can join us on July 13th!
Date: Friday, July 13th
Time: 6:00pm - 9:00pm
Location: Ms. Yoo (163 Allen Street, New York, NY 10002)
Learn more about CPC's Service Learning Initiative here.