HIV/AIDS Services May Newsletter
Main Content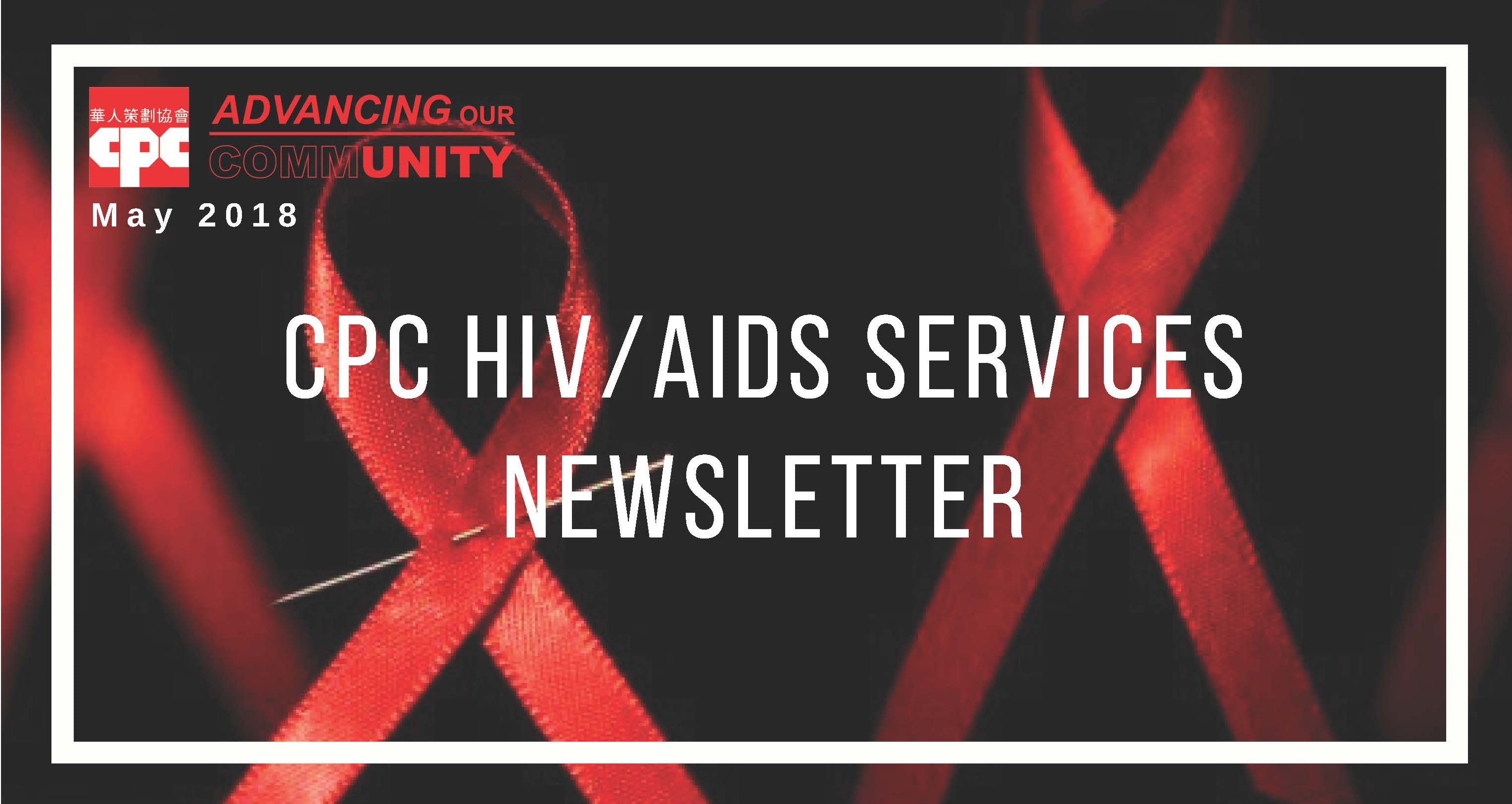 HIV/AIDS Services May Newsletter
HIV/AIDS Services has many events going on in May. We made a newsletter to show what we have planned.
Click here for our May's Newsletter
Upcoming Events
API HIV/AIDS AWARENESS DAY
Date: May 18 2018
Location: 39 Eldridge St. 4th Floor
Time: 4:00 PM - 6:00 PM
Learn about the stigma of HIV/AIDS on the API community. Everyone can design their own T-shirts for the AIDS Walk.
AIDS Walk
Date: May 20 2018
Location: Central Park
Time: 8:30 AM to 12:30 PM
We welcome our youth participants to join us for the Annual AIDS Walk to promote awareness of and inspire others to combat HIV/AIDS.
亞太裔愛滋認知日
日期: 5/18/2018
地址: 39 Eldridge St., 4th floor New York, NY 10002
時間: 4:00 pm – 6:00 pm
為了了解對愛滋病亞太裔居民的歧視, 每個人都會為愛滋病善步行活動自己的T卹。

愛滋病慈善步行
日期: 5/20/2018
地址: 中央公園
時間: 8:30 am – 12:30 pm
我們歡迎青少年參與者加入我們的一年一度的愛滋病活動,以提高對愛滋病毒的認識,並激勵他人對抗愛滋病毒
For more information, contact CPC HIV/AIDS Services:
Phone: 646-613-8420
Email: hiv@cpc-nyc.org
想了解更多信息,請聯繫CPC愛滋病服務:
專線: 646-613-8420
郵箱: hiv@cpc-nyc.org