Happy Retirement, Li Chan
Main Content
Happy Retirement, Li Chan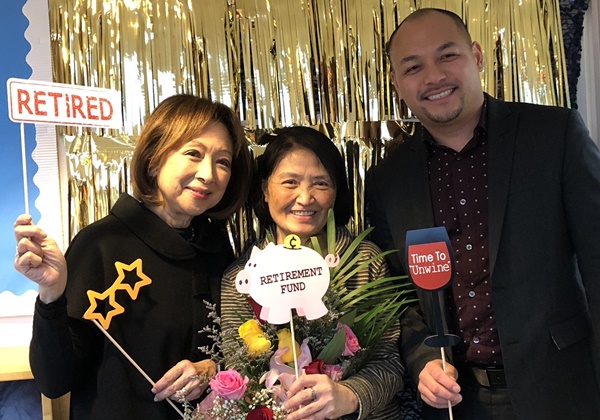 On January 31, 2018, Li Chan retired as an assistant teacher at Chung Pak Early Childhood Center, For 29 years, Li has been a friendly, familiar face to the families and staff of the center. As an assistant teacher, Li has molded many new teachers who were transitioning into their positions. She is a person who is young at heart and is always learning with the children and her peers. The respect and guidance she provides to everyone has made her a pillar in the center.
"She has been a true advocate for the staff, families and children of CPC." said Mary Cheng, Director of CPC Early Childhood Services.
"Li's devotion not only to the children but to her peers and staff at Chung Pak Early Childhood Center inspired me to stay in the nonprofit field and do better in my role." said Edgar Pereira, Chief Program Officer.
Thank you Li; for your dedication and compassion for our families and children.
Click here to learn more about the Chung Pak Early Childhood Center