CPC LEAD Celebrates MLK, Jr. on Trip to Washington, D.C.
Main Content
CPC LEAD Celebrates MLK, Jr. on Trip to Washington, D.C.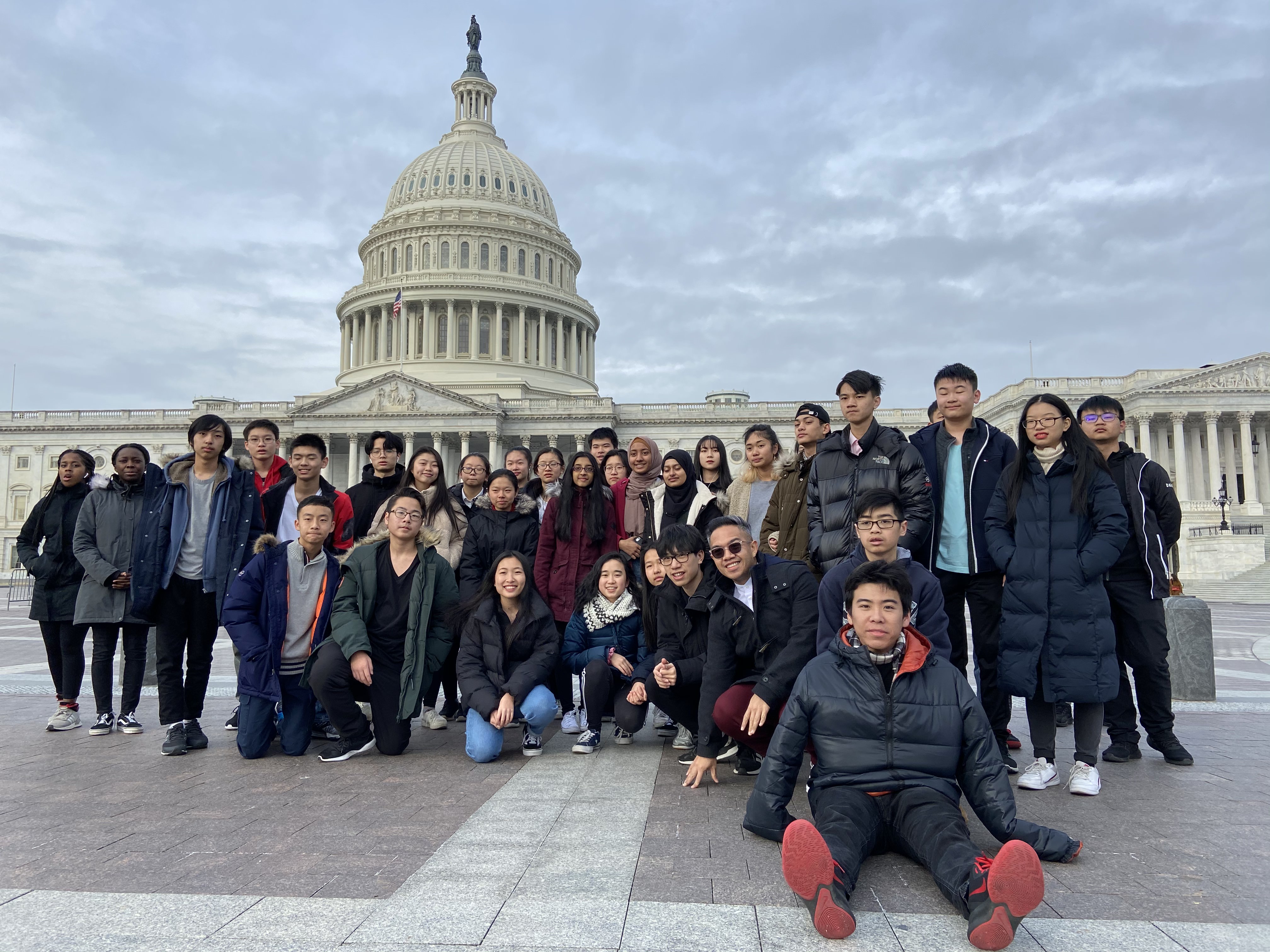 CPC LEAD students from the High School for Dual Language and Asian Studies went to Washington D.C. from January 21st to 23rd to visit many of the national monuments, Smithsonian museums, and the Capitol Building.
The trip to Washington "was a great way to learn more about the world around us. It was also a great opportunity to get to know and meet more people, " said Catrina W., a student of CPC Lead.
A majority of students did not have to retake their state regents exams, so LEAD staff took this opportunity to bring 36 students on a three-day cultural excursion to our nation's capital. The group started with a monuments tour around the Tidal Basin and National Mall that covered the Thomas Jefferson Memorial, Franklin Delano Roosevelt Memorial, Martin Luther King Memorial, Lincoln Memorial, Korean War Veterans Memorial, Vietnam Veterans Memorial, World War 2 Memorial, and Washington Monument.
The students also took advantage of the vast array of Smithsonian Institution museums, including the National Museum of African-American History, the National Natural History Museum, the National Air and Space Museum, and the National Portrait Gallery.
"I learned a handful of lessons that history textbooks could never teach," said Yi Z.
Lastly, the students took a tour of the Capitol Building and learned more about the legislative process and how their representatives work on their behalf. While they were not able to see the Senate gallery, as originally planned (the impeachment proceedings began earlier the same week), they were able to see the original Supreme Court chamber used during landmark cases such as Dred Scott v. Sanford.
Many of the students went home truly inspired by their experiences. "It was a great experience to explore a new city," said Angela Z. Elma C. said that they "brought back many learning experiences as well as unforgettable memories."
"Among the fire surrounding the ocean, the ocean stays still," wrote Jacob A., who says it means though there are problems going on in the world, nothing could stop our positive energy.
Learn more about CPC's LEAD program at the High School for Dual Language and Asian Studies here.