CPC Community Health Services Keeps 600 Youth Engaged Online
Main Content
CPC Community Health Services Keeps 600 Youth Engaged Online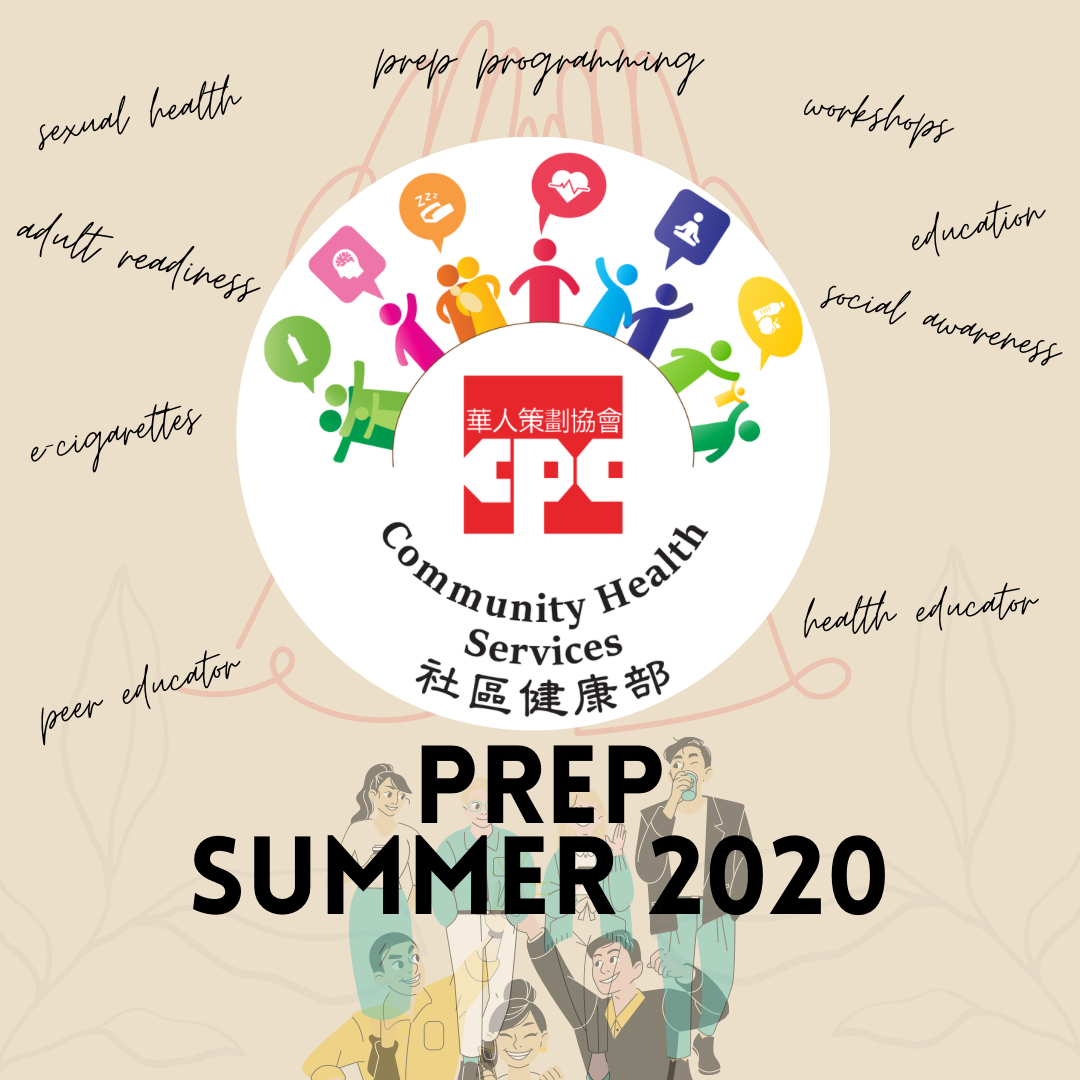 This summer, CPC Community Health Services (CHS), formerly known as HIV/AIDS Services, has overcome many challenges brought about by the ongoing COVID-19 pandemic. The Community Health Services PREP team has adapted in-person workshops to reach youth by providing services via Zoom and other platforms. The team has also utilized Discord as a platform to communicate with youth and team members.

Our summer Peer Educators, including Yeda Dayao, Amanda Sowah, and Carolyn Zhuang, delivered Adult Preparation Workshops to youth from different CPC programs, including Learn and Earn, and Manhattan and Queens SYEP Summer Bridge Programs. The Peer Educators created content such as Managing College Finances, Mental Health Awareness, Healthy Relationships, and Body Image presentations. They have delivered these educational workshops to approximately 600 youth throughout the summer.

As part of the shift to on online services, the peer educators launched a social media campaign on Instagram @cpcchs promoting the importance of topics such as mental health, college finances, and career exploration.

In addition, our Health Educators have been delivering interactive dance and exercise workshops to CPC IRA Housing (Queens Community Services, Special Needs Program). This workshop began in late April to help mitigate stress for IRA residents, and exercise songs have included Baby Shark, Wheels on the Bus, Little Teapot, and Itsy-Bitsy Spider. The residents at CPC Queens IRA have enjoyed the sessions and have suggested songs for future workshops.

CPC Community Health Services has partnered with NYU Langone Health, Population Health to educate the community about e-cigarettes. The primary goal of the project is to increase the awareness of the potential harm of e-cigarettes among youth and young adults. Using educational workshops, we hope to prevent young people from using e-cigarettes or encourage those who do use them to quit. CHS also collected surveys to assess youth attitude and perceptions of e-cigarette risk, with a focus on understanding attitudes in the Asian American and Pacific Islanders (AAPIs) demographic. To date, our program has collected more than 900 surveys from the youths on e-cigarettes knowledge and usage.

CPC Community Health Services has delivered 9 workshops on e-cigarettes throughout the year. Programs and high schools we have delivered the presentation to include: CPC Service-Learning, CPC Work, Learn, and Grow (WLG), CPC Summer Youth Employment Program (SYEP), West Brooklyn Community High school, and CPC ACE at New Utrecht High School youth participants.