CPC Deputy Director of Strategic Initiatives & Development Kevin Tse Speaks at the NYCETC Conference
Main Content
CPC Deputy Director of Strategic Initiatives & Development Kevin Tse Speaks at the NYCETC Conference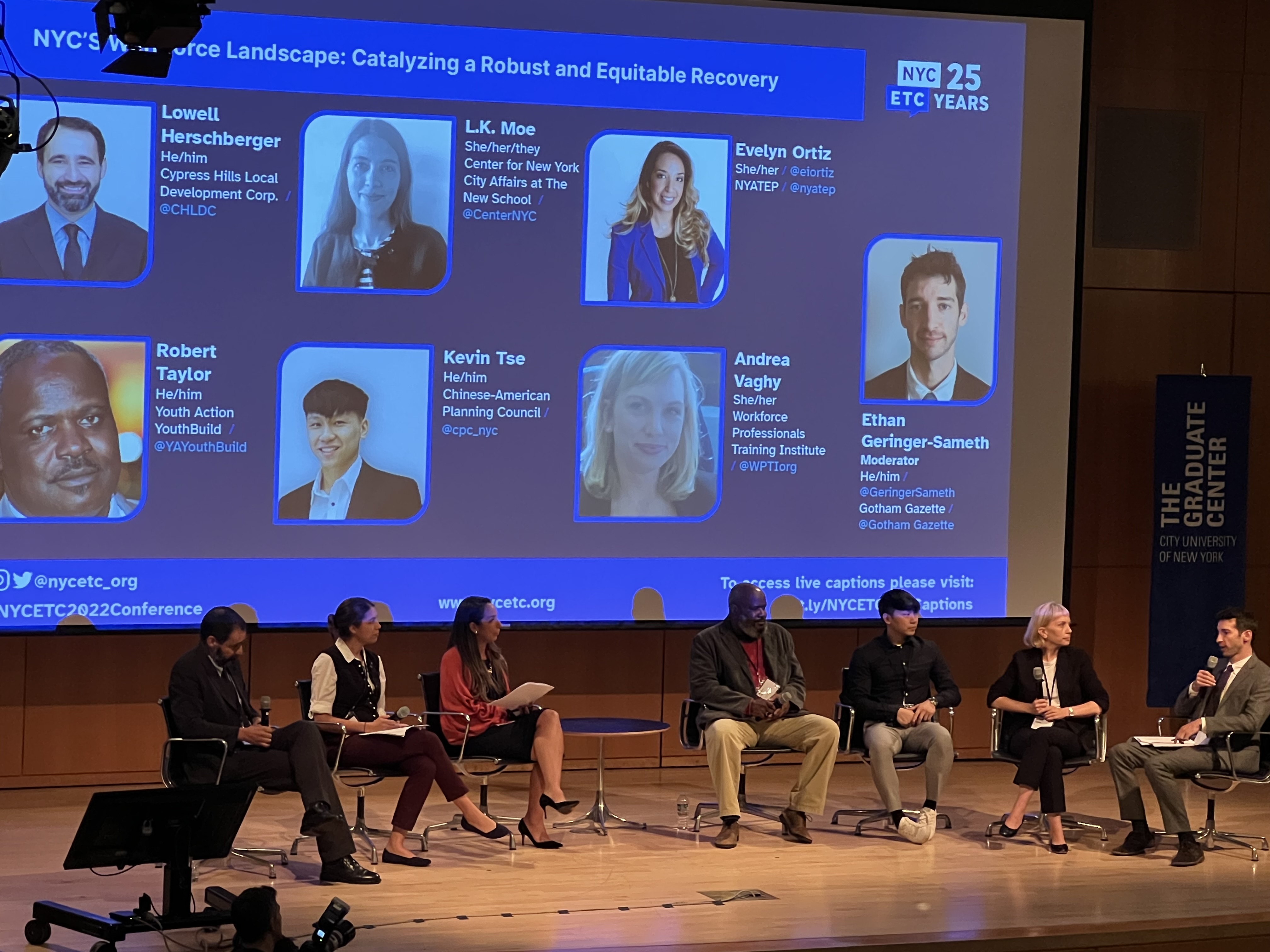 On October 13th, CPC Deputy Director of Strategic Initiatives & Development Kevin Tse was invited to speak at the NYC Employment & Training Coalition (NYCETC) Conference. As one of the panelists for the "NYC Workforce Landscape" session, Kevin discussed the findings of the NYC Workforce Landscape report and emphasized the need for additional workforce funding from the city to support job placement and training programs.
The NYC Workforce Landscape report examined the injustices that the workforce system itself perpetuates, as well as the issues that service providers faced during and after the pandemic. Some findings include:
- Workforce providers faced difficulty recruiting and retaining staff due to pay equity and other job opportunities
- Many training programs such as Retail & Hospitality Sectors were impacted by the pandemic
- Instead of enrolling in a training program, community members found new jobs easily
- A lack of funding from the city and private funding for staff, capacity building, and developing new workforce programs
Kelvin suggested that the city increase funding for bridging programs, which allow community members with limited English proficiency to enter job training programs, as well as training programs that pay for stipends, transportation costs, childcare services, and other wraparound support needed for community members to successfully complete job training programs.