The Race to the Finish Line
Main Content
The Race to the Finish Line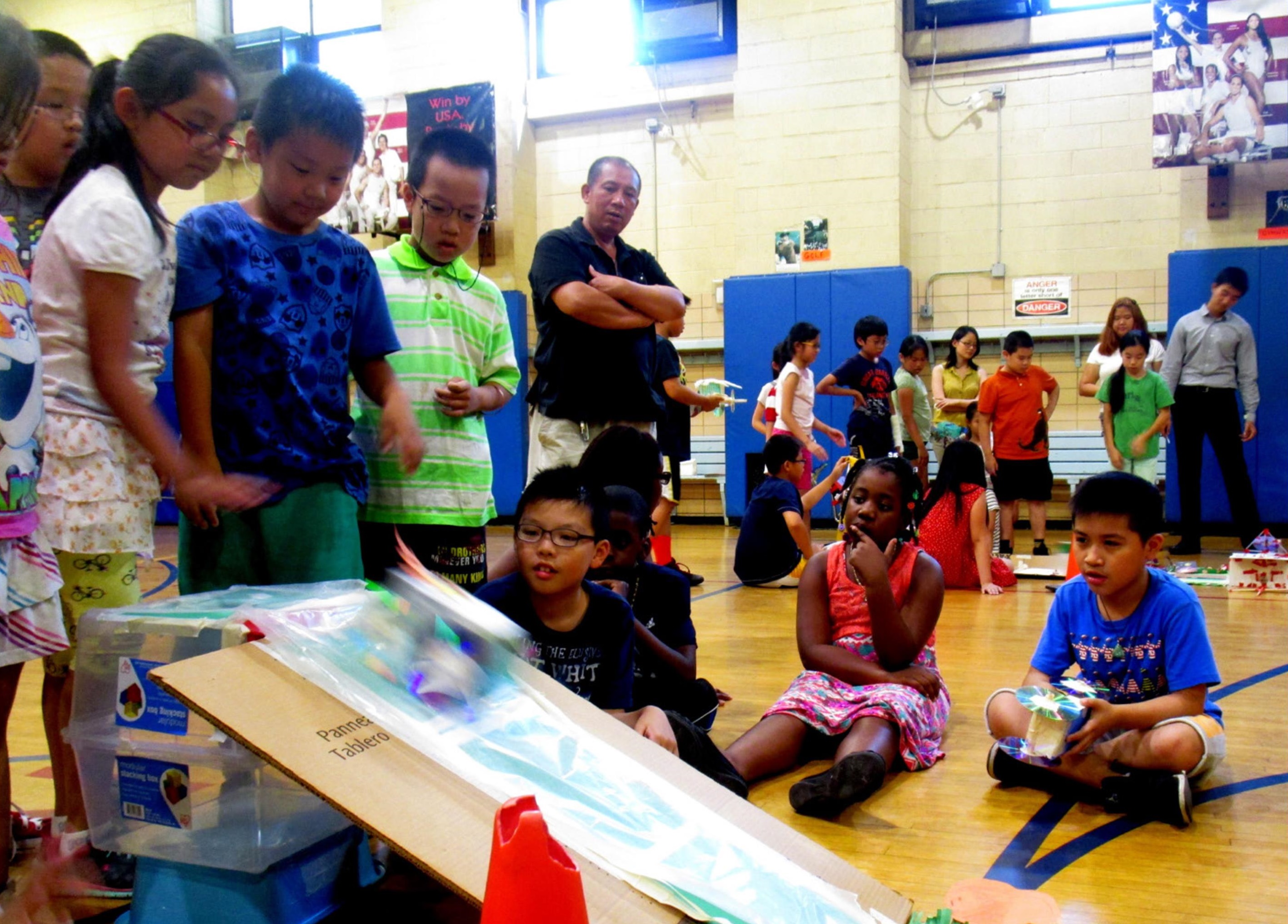 Introduction by CPC staff, article by Pike Street COMPASS @ PS2 Participant E. Chen
During Summer 2015, CPC's Pike Street COMPASS @ PS2 partnered with TASC to conduct STEM (Science, Technology, Engineering, Math) workshops with our summer camp students. With the help of TASC Science Manager Lisa Mielke, the students were able to create their own functioning race cars and race tracks. Continuing with their STEM curriculum and lessons of recycling during the school year, CPC's Pike Street COMPASS turned their race cars and tracks into a wreath. The Pike Street COMPASS wreath was entered into the Parks Department's 33rd annual Wreath Interpretations exhibit at The Arsenal in Central Park.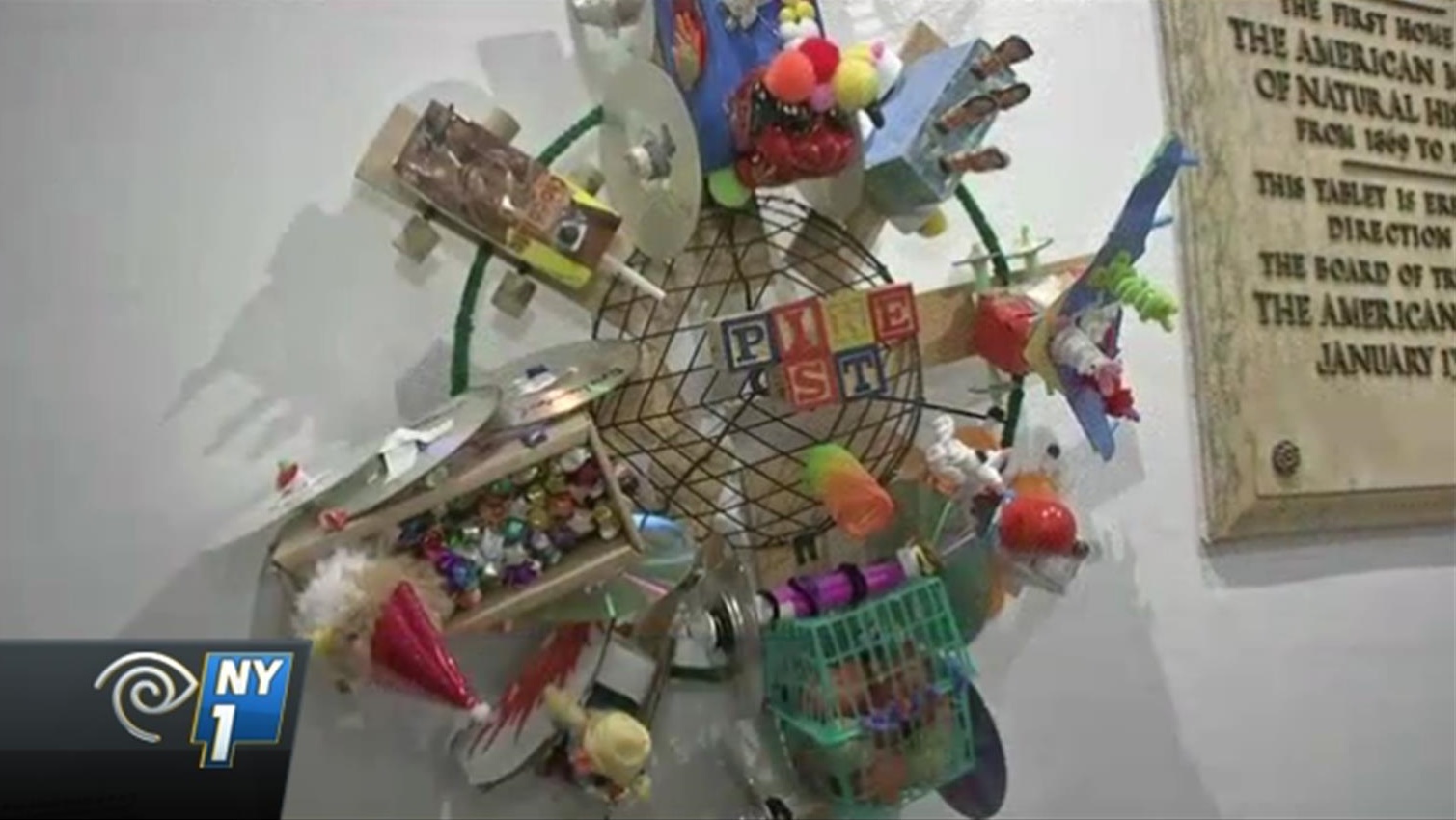 Coverage of the exhibit was provided by NY1 and can be viewed here.
We are proud of our student's accomplishments and hope to explore more STEM enrichment partnerships in the future.
---
This summer CPC Pike Street held their first recycled racer car race!
As part of our STEM Engineering Workshops, we learned how to be a green engineer; when you create something, you do it in a way that doesn't harm the environment. One way to protect our environment is by reusing materials that otherwise would have ended up in the garbage. Students collected recyclable materials (such as CD's, straws, cardboard boxes, paper plates, washers, cups, etc.) in the CPC Scrap Market, and reused them to build their own tracks and cars.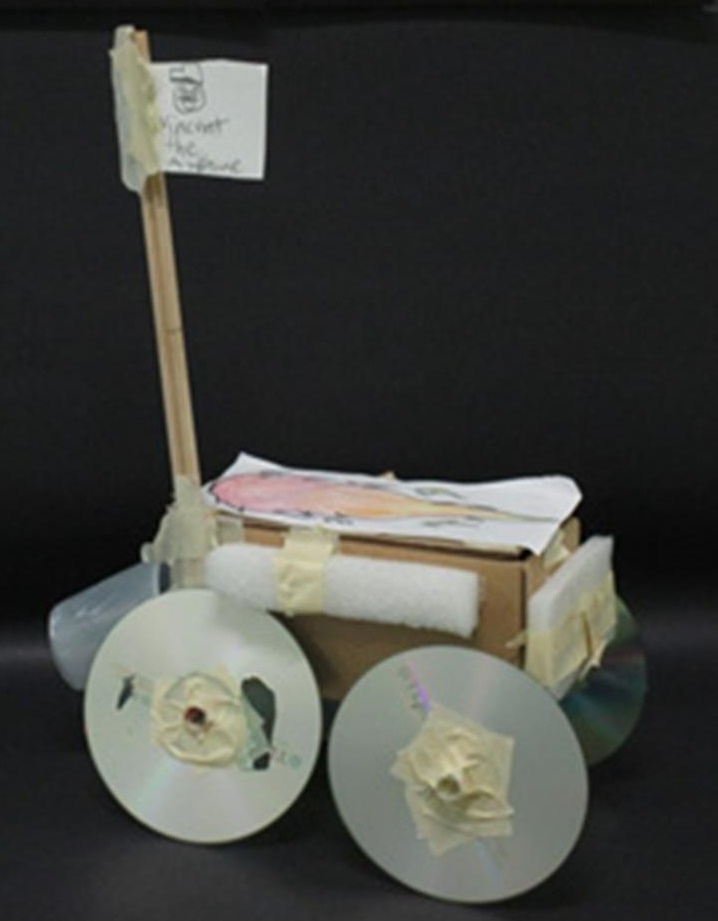 To prepare for the big race, students first learned how to make the wheels out of straws, washers, and CD's. Then students spent a few weeks working in teams to build their own racers. Then they had to use the Engineering Design Process to test and improve their cars. The cars were both unique and creative.
Some racers had gigantic wheels. Some only had two wheels. One even had wings!

Next, students had to construct the raceway. Students built tracks based on different terrains and added different obstacles. The arctic track had wax paper that made racers slip and slide! The desert track was covered with sand that made them bump and the jungle track had trees that made racers crash! There was even a candyland! After all the building, it was time to race!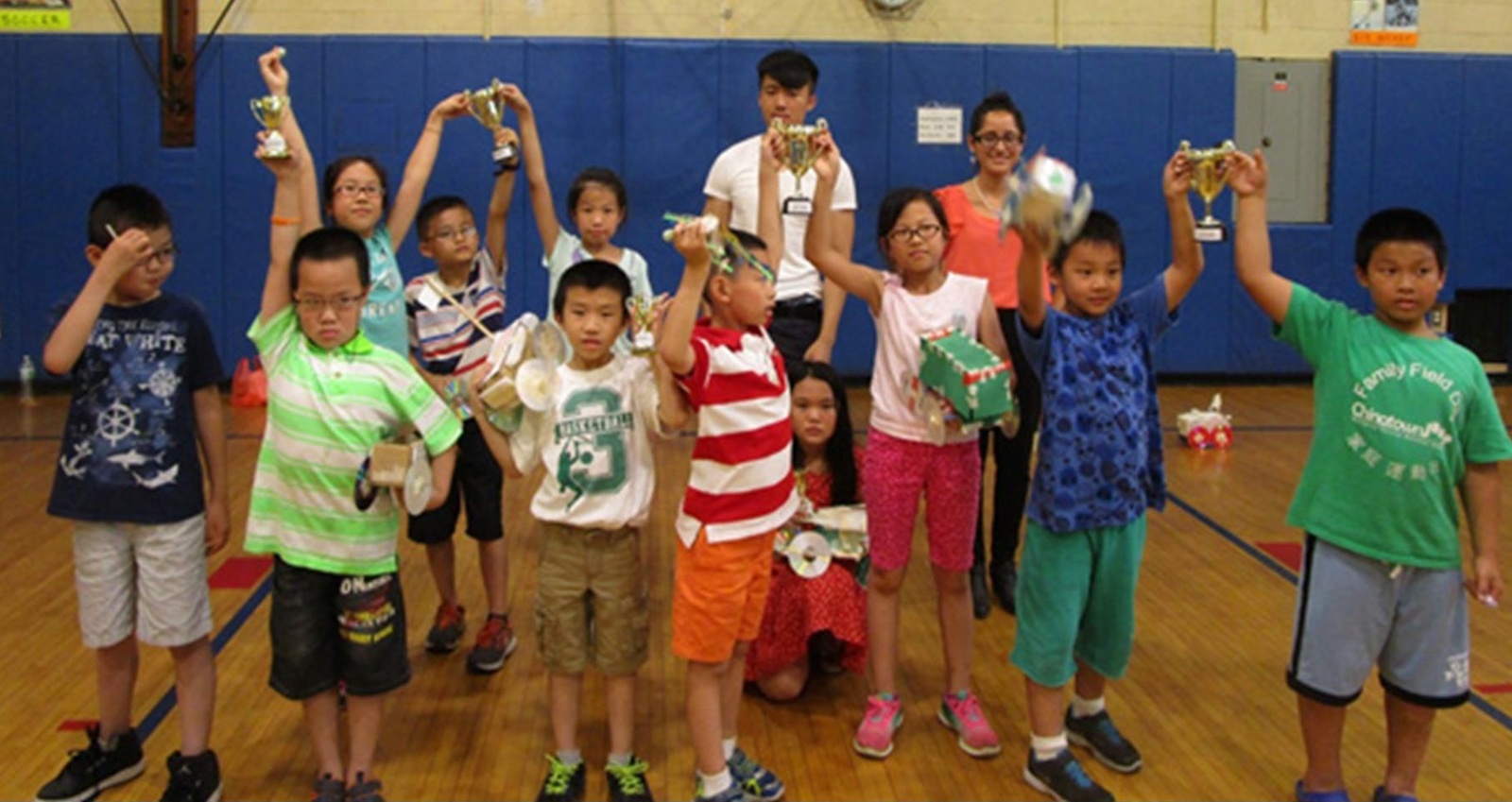 On the day of the race everyone was excited. Parents gathered around the three raceways to cheer for their kids. Students were excited to see how their racecars would perform. Racers lined up their racecars. The race started. Everyone cheered when the racecars finished the track. Some went off the track and didn't stop until they crashed into the wall! Some giggled when their racecars crashed.
It was amazing to see how everyone managed to turn junk scraps into colorful and creative racers! The winners got trophies for going the farthest and everyone got a lollipop for trying really hard.