CPC Queens Special Needs Families Celebrate the End of Summer
Main Content
CPC Queens Special Needs Families Celebrate the End of Summer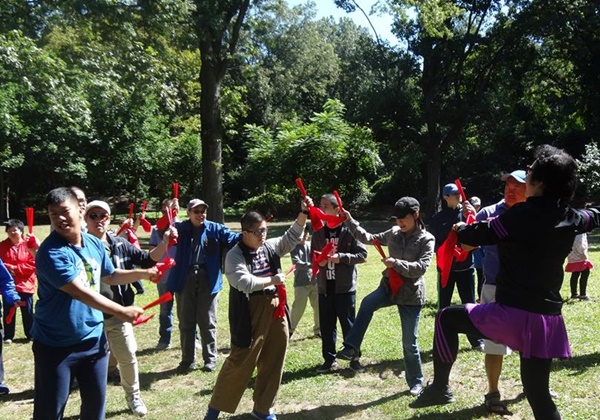 On Saturday September 9, 2017, participants, families, staff and volunteers of CPC Queens Special Needs Program gathered for an outing to celebrate the end of summer at Alley Pond Park. Everyone participated in the activities such as dancing, singing, ball tossing and team building activities.
CPC has been a long term advocate for this particular population by providing them with support, disseminating information, and direction to resources. We help special needs individuals to develop skills, participate in the community to the best of their ability, and to feel included as an important member of the team or activity group. The outing was a perfect opportunity to show a wide variety of capabilities they have.
For individuals facing developmental disability, each day brings challenges that are ever-present. Whether the person is a child or adult, whether the challenges are physical or intellectual, each individual must persevere to enjoy a quality of life and sense of independence that so many of us take for granted. We are committed to enhancing the lives of children and adults with special needs. Our goal is to promote their personal growth and development, and an experience that is safe, engaging, and fulfilling.
To learn more about CPC Queens Services for Families with Special Needs Program click here