CPC Urges for Salary Disparity in Early Childhood to be Addressed
Main Content
CPC Urges for Salary Disparity in Early Childhood to be Addressed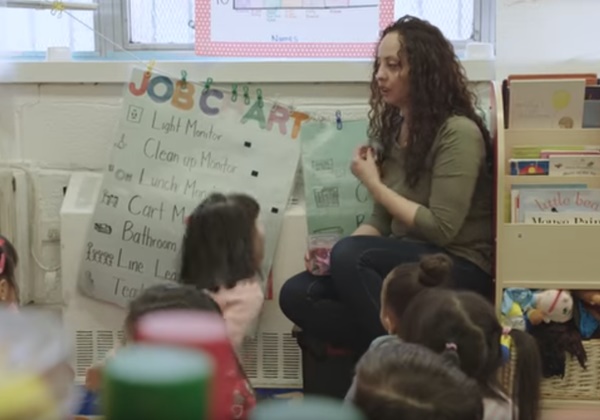 CPC joins our peers in Campaign for Children to advocate for the salary disparity in the Early Childhood field to be addressed. Certified teachers at community-based early childhood education programs (CBO's) in New York City earn as little as 60% of what Pre-K teachers earn at schools operated by the Department of Education (DOE). The teachers who work in CBO's have the same level of education and experience. They also work more annual hours than their peers at the DOE, because their programs operate for longer days and in the summer months. Many teachers start in CBO's but leave for teaching positions in the DOE because of the higher salary. This makes it hard for CBO's to retain quality staff, which affects the education of the children in the community. CBO centers are a needed resource to serve the community because there are often not enough slots in DOE school based programs for all of the children in dense population communities such as the Lower East Side.
CPC's Director of Childhood Development Services, Mary Cheng, and CPC Little Star of Broome Street Assistant Teacher,​ Marnie Montalvo (pictured above), spoke about the importance of education provided by CBO's for the community. Watch the video below to hear from Ms. Cheng, Ms. Montalvo and other CBO directors and teachers about how pay inequity in NYC's early childhood workforce is both unfair and destabilizing to the children, families and teachers at community-based early childhood programs, as experienced teachers leave these programs for higher-paid positions in schools.
On April 11, 2018, Little Star of Broome Street Early Childhood Center Assistant Teacher Marnie Montalvo also spoke at the Campaign for Children's salary parity rally. Ms. Montalvo spoke about why she wants to stay at a community based organization and the importance of addressing the salary parity between her peers and their counterparts in the NYC DOE.
Click here for more information on CPC Early Childhood Services