Trinity Church Wall Street: Partners in Music Education [Video]
Main Content
Trinity Church Wall Street: Partners in Music Education [Video]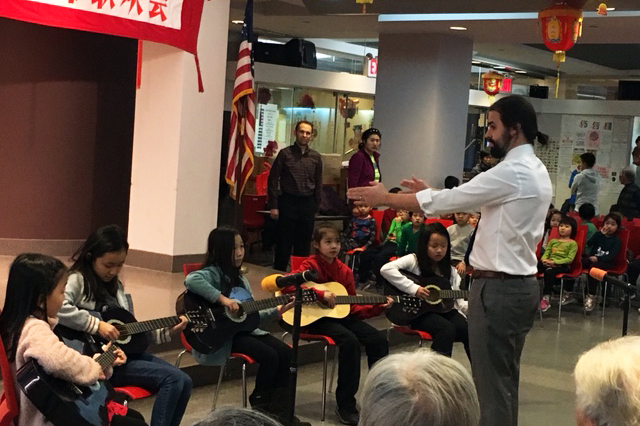 Trinity Church Wall Street partners with the Chinese American Planning Council's afterschool childcare programs to provide music education to more than 280 children across Manhattan's Chinatown.
You can see the impact of the program in a new video produced by Trinity embedded below. Stephanie Lee, the Director of Afterschool Programs at our Chrystie Street center, describes how teaching artists work in collaboration with the participants of her program to keep them engaged in creating and developing music. Children are also interviewed on their experiences songwriting and learning about new instruments. The partnership provides teaching artists to four of CPC's afterschool programs, including Baxter St. SACCC (P.S. 130), Chrystie St. SACCC (P.S. 42), Confucius Plaza SACCC (P.S. 124), and Pike Street SACCC (P.S. 2). At each of these sites, students are given the opportunity to participate in choral education, and recorder, ukulele and guitar instruction.
CPC began the CPC Youth Arts Network during the 2014-2015 school year through a grant from the Trinity Church Wall Street Grants Program. We are grateful to be able to provide opportunities like this to our students for the last four years with the generous support of the Trinity Wall Street Grants Program.
Learn more about our School-Age Child Care Service here.