CPC BEST Speaker Spotlight Series: Asian American Game Changers in Entrepreneurship and Tech
Main Content
CPC BEST Speaker Spotlight Series: Asian American Game Changers in Entrepreneurship and Tech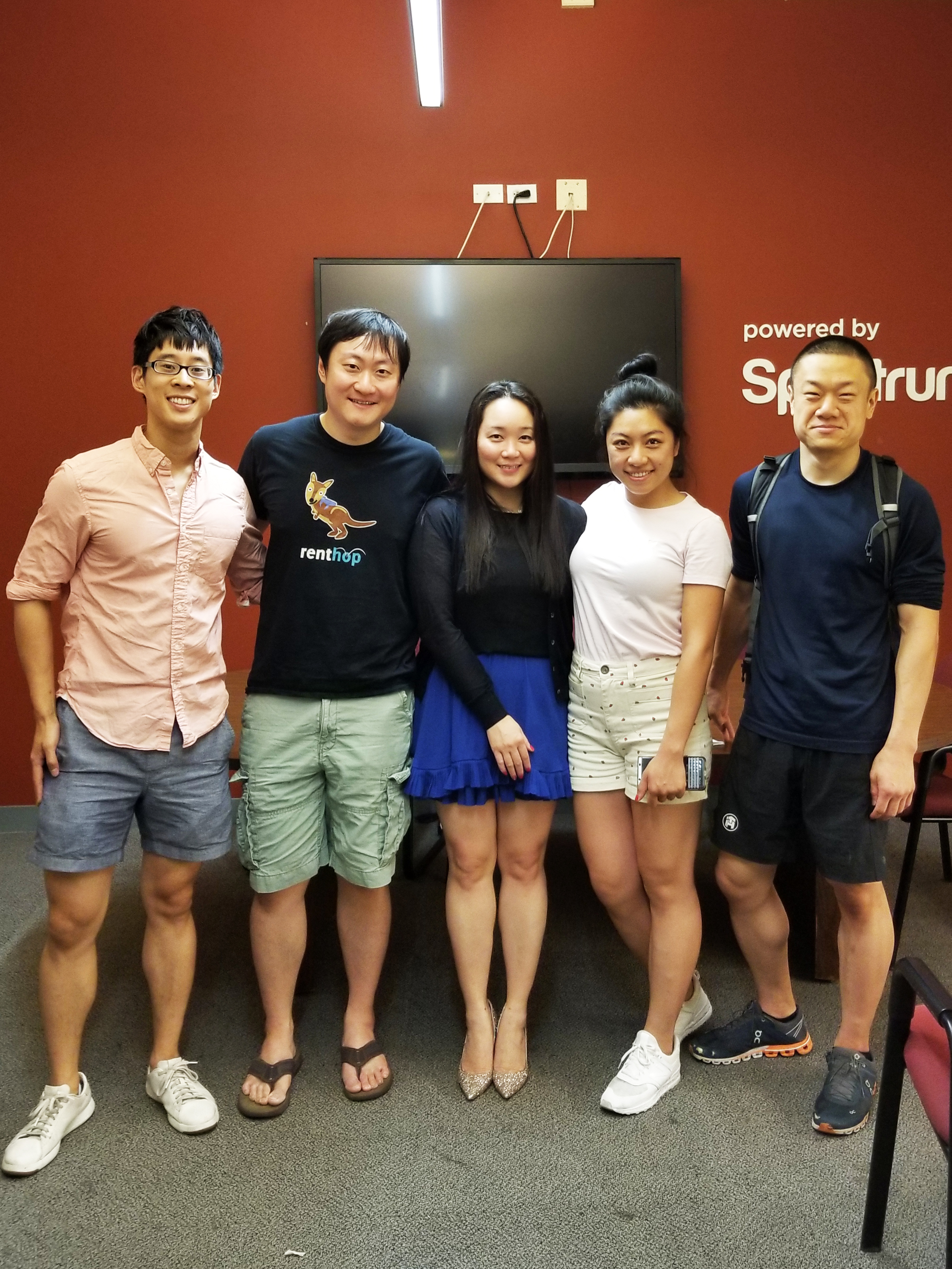 On Friday, August 3rd, 2018, the Chinese-American Planning Council coordinated a successful panel discussion about career navigation partnering with Lai Ling Li, a Vice President at JPMorgan Chase (JPMC) and a pioneer who launched the Business Exploration Student Track (BEST) Mentorship Program with CPC.
This event was a product and divergence of the BEST collaboration for an on-going series which aims to reconnect Alumni of CPC's youth programs while providing insight into business-related careers. The event on Friday leaned away from the corporate side of the business, titled "Asian-American Game Changers in Entrepreneurship and Technology," and instead focused on the underrepresented topic of young Asian entrepreneurs in America.
The panel discussion introduced four entrepreneurs of varying backgrounds who often encountered similar issues but faced them head-on in different ways. The young audience was inspired by the panelists' experiences and valor to sculpt their business from the bottom-up. The diversity and overlap in the four opinions painted a more realistic picture of the startup path through advice about acquiring skill sets, gaining experience, managing, and finding inspiration.
Lawrence Zhou, co-founder of RentHop and RealtyHop, stressed the practicality of owning hard skills such as programming and always making the time to foster the soft skills. The UPenn and Princeton graduate found that harnessing hard skills was only half the work needed for successful business execution; there was still a whole other set of skills he needed to pick up. As Lawrence, a risk-taker, and his co-founder started their business spontaneously, they risked the possibilities of financial instability and lack of support from immediate circles. Through years of patience, and eventual successful turns of events, they were able to grow the company to its current size.
Luxiou Chen, the Director of Product for RentHop and RealtyHop and a graduate of MIT, focused on the importance of enduring a high-pressure environment. He viewed these experiences most graduates and employees face as learning moments and opportunities to grow independently. He also reminded the audience of the vital roles a mentor plays in education and the workforce. As it is rare to have readily available guidance when you are starting a business, it is important to acquire skills early on and continually learn outside of your comfort zone.
Amelie Ning Kang, Co-founder of MaLa Project and Tomorrow and graduate of the Culinary Institute of America, elaborated on her struggles as a young, Asian woman and her unconventional methods of running a restaurant. She talked how bringing a humane and personal component to the table when working with her staff, particularly how frequent communication will grow a relationship and keep turn-over rates low. Her team, for the most part, have grown with and within the business.
Along with Lawrence and Luxiou, Amelie supported the notion of introducing unfamiliar tasks to individuals who may not even realize they want to experiment in. "Throwing people in the fire," as the three frequently referred to, was one of the best ways to learn and provide a diverse experience to others.
Tony Wu, co-founder of Nomz, viewed entrepreneurship as a balance of stability and risk. He takes into consideration the roots of all individuals who have varying levels of sacrifice, commitment, and responsibilities, translating them to how it affects the outcomes of their career path. For Tony, "playing it safe" for years at a consulting firm helped him build a sturdy financial foundation and improved his confidence in pursuing his business. The UPenn alum frequently discussed topics of a team and positive energy, and how they relate to the emotional journey of starting a business. A team of staff or even a partner will lend the helping hand for taking on the world-changing projects entrepreneurs envision.
All four panelists often stressed the importance of a guidance or support and honing an individual's soft and hard skills. Whether it be co-founders, family, mentor, or hired staff, a network will provide the emotional and sometimes financial support entrepreneurs need for success. Amiable and sociable individuals who have conquered their people-skills will be part of the networks that will guide them and encourage more positive learning experiences. Building these transferable and technical skills are important for any position because they will, as Luxiou says, guarantee the individual to "become undeniable."
Community members that have participated in Education and Career Services' (ECS) programming in the past are welcomed to join the ECS Alumni Network by filling out this form. Please contactECSAlumni@cpc-nyc.org with any questions relating to the network.
Photo (above, left to right): Tony Wu, Co-founder of Nomz, Lawrence Zhou, Co-founder of RentHop and RealtyHop, Lai Ling Li is the Co-chair of JPMorgan Chase's AsPIRE Community Involvement Committee, Amelie Ning Kang, Co-founder of MaLa Project and Tomorrow, and Luxiou Chen, Director of Product for RentHop and RealtyHop
The Chinese-American Planning Council (CPC) partnered with Lai Ling Li, a Vice President at JPMorgan Chase (JPMC) and launched the Business Exploration Student Track (BEST) Mentorship Program in January 2018. The mentorship program has three components: a workshop dedicated to coaching students on resume building, mock interview and leadership skills; a Spotlight Speaker Series panel featuring guest speakers to provide career navigation; and a networking session.