Wintership 2017
Main Content
Wintership 2017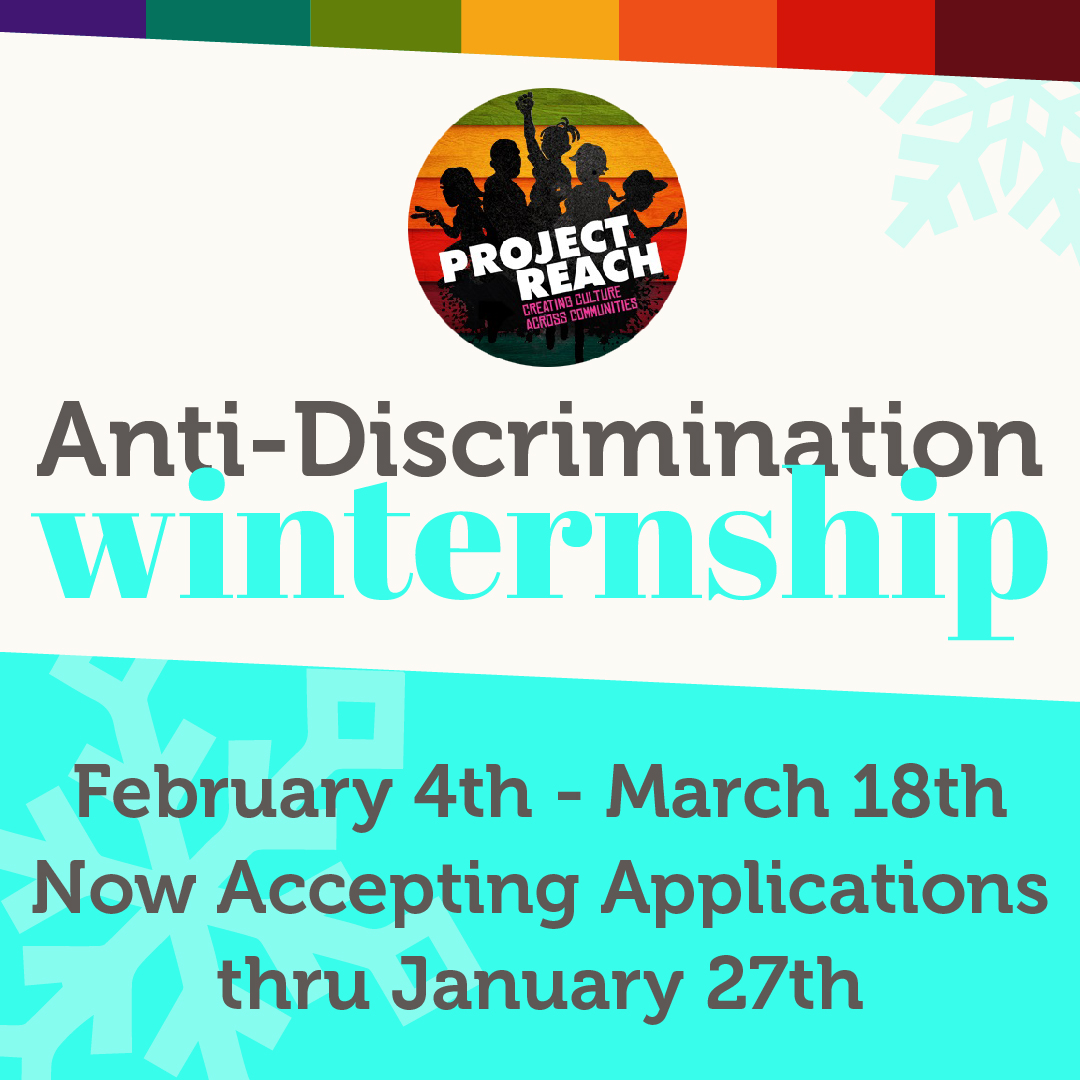 Do you know young people who have been harassed because they are lesbian, gay, bisexual, transgender or intersex?
Do you get harassed on the street because of your race, sex, gender or sexual orientation?
Do you want to learn how to stop and interrupt discrimination when it happens in your school and community?
MAKE A DIFFERENCE !!
with
PROJECT REACH's
Anti-Discrimination WINTERNSHIP
WHAT: A significant, 20-hour, interactive, participant-centered, city-wide, cross-community, Anti-Discrimination Training and Internship designed to train young people to identify, examine, and understand discrimination – personal, institutional, systemic, and global – and develop interventions which proactively challenge bias, bullying, and discrimination in their schools and communities.
WHO: 10-15 Interns, ages 14-21, 2-3 young people per borough
WHEN: Every Saturday, February 4th, 2017 thru March 18th, 2017
WHERE: Project Reach, 39 Eldridge Street, 4th Floor, NYC 10009, (212) 966-4227
The Winternship will include interactive workshops, use of film and visual media, and cultural work activities with topics covering discrimination (race, class, gender, age, sexual orientation, immigrant and ability bias, etc.), bullying and a range of social justice issues.
If you are interested, please fill out the Anti-Discrimination Winternship Application by Friday, January 27th, 2017 at: http://bit.ly/Winternship17