CPC Hong Ning Housing Residents Receive Vaccinations
Main Content
CPC Hong Ning Housing Residents Receive Vaccinations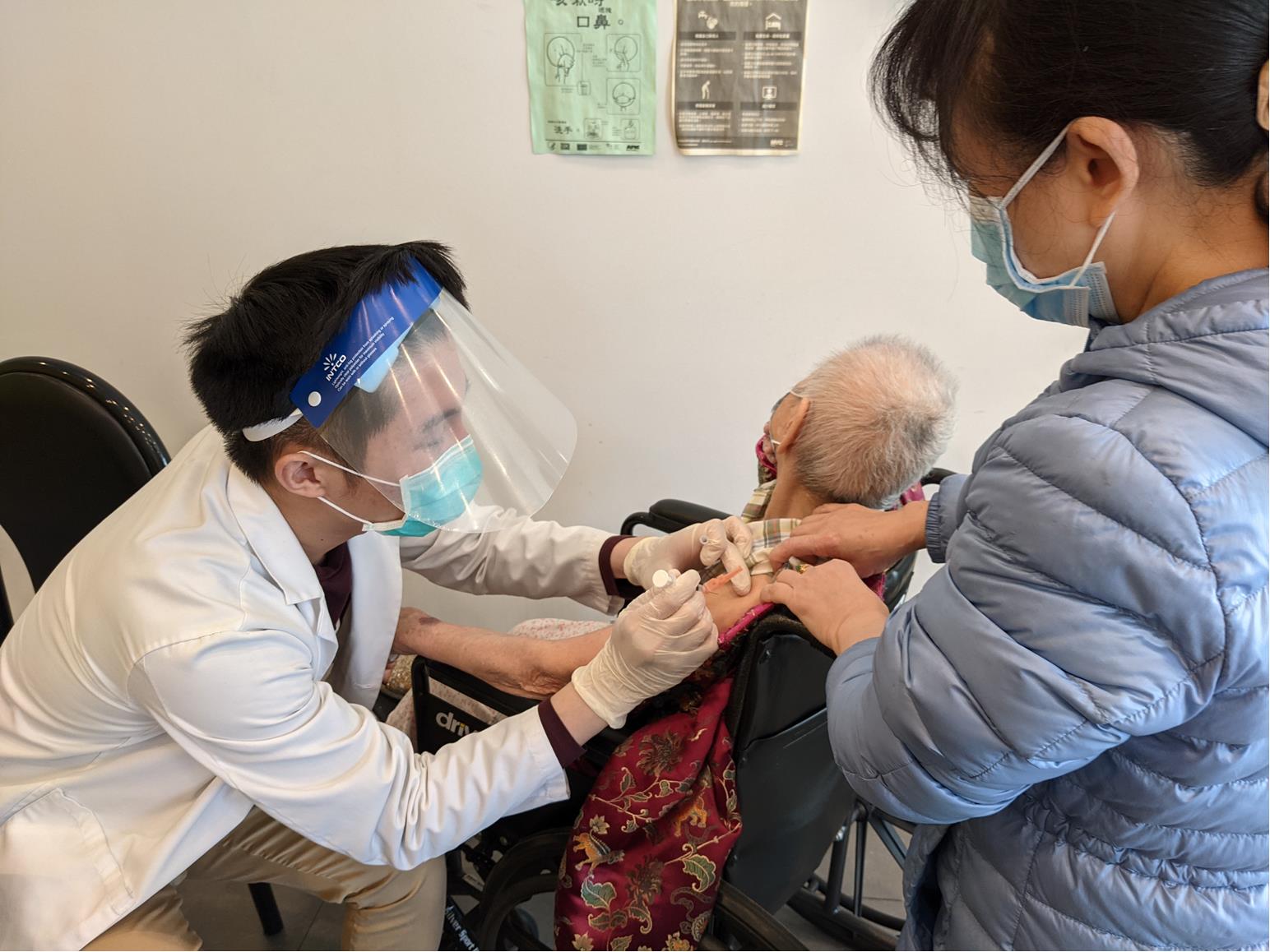 Thanks to the commitment of Mannings/Confucius Pharmacies and the MMS Group, CPC's Hong Ning Housing for the Elderly was able to bring the COVID-19 vaccine to its senior residents and essential services staff on February 25th. One hundred residents and staff received dose #1 of the vaccine.
Since mid-January, Hong Ning tenants, many of whom are homebound or disable, and lacking the adequate technology to find and make vaccine appointments, have expressed the need for in-house vaccination. It did not help that the frigid weather and long-waits made it difficult for the elderly to receive the first shot at a vaccine hub or clinic.
Ernie Ng, Pharm.D., of Mannings/Confucius Pharmacies, a long-time establishment in the Chinatown community, met our community members' need by bringing the vaccine into Hong Ning Housing. Mannings/Confucius Pharmacies followed through their commitment upon approval to receive and administer the vaccine. Once the vaccine supply was confirmed, the team at Hong Ning had already begun their preparations.
The team called and registered all interested tenants ahead of time so the pharmacy team can hit the ground running. Pharmacists Yao Guan and David Chen provided attentive service, making the medical process as comfortable as possible. The seniors and their families all feel relieved knowing the vaccine will protect them from the deadly virus. This was a model of community collaboration.
We thank Jonathan Klein of MMS Group/TUC Management for making the connections with Mannings/Confucius Pharmacies.
We thank Jonathan Klein SVP of MMS Group/TUC Management for making the connections with Mannings/Confucius Pharmacies.
Thanks to the Team: Margaret Wang (Administrative Assistant/COVID Prevention Coordinator) and Priscilla Fok (CPC Tenant Wellness Coordinator) for ensuring an organized and efficient first vaccination. The following were all involved in monitoring traffic, knocking on doors to remind tenants, and asking for tenants' pre-vaccination checklist questions, and with the distribution itself -- Kelly Liang (Assistant Manager), Ricky Velez (Acting Superintendent), Iris Wong (community volunteer), and Kenny Lie (Receptionist). Additional recognition to Nana Apreku and Francis Ade (Benedictine University Public Health Interns), who took on the pre-registration processing for all of the vaccine recipients.
By: Margaret Wang and Steve Yip