CPC Testifies at NYC Council's Committee on Youth Services Preliminary Budget Hearing
Main Content
CPC Testifies at NYC Council's Committee on Youth Services Preliminary Budget Hearing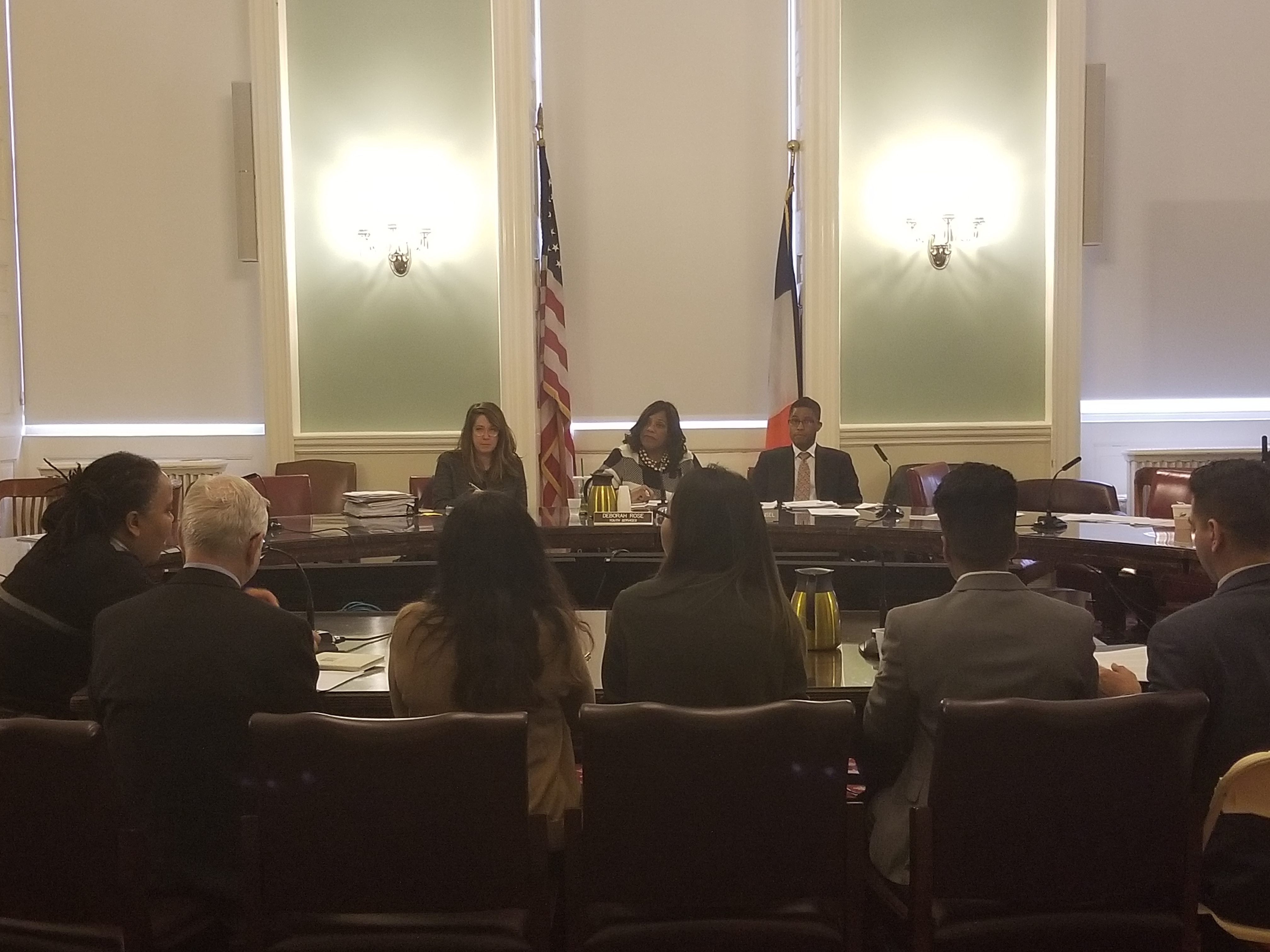 On March 11th, Emmy Lam, Program Assistant and Worksite Liaison with CPC's Education and Career Services Division, testified at the NYC Council's Committee on Youth Services Fiscal Year 2020 Preliminary Budget and Oversight Hearing at City Hall. Emmy shared CPC's concern about the preliminary budget not including funding for the Work, Learn and Grow (WLG) program, which provides meaningful work experiences for New York City youth during the school year. She shared her experience as a Worksite Liaison for WLG, including the program's overall impact and CPC's success in operating the program.
A few highlights from Emmy's testimony:
Through my experience as a Worksite Liaison at CPC, I have seen firsthand how WLG bridges the successes of SYEP. The WLG program gives youth participants an opportunity to better understand how to balance their academic and employment responsibilities, while cultivating self-empowerment and continuing to develop a strong and supportive foundation for their future.
At CPC, over 70% of our youth worked at least 90% of the maximum 250 hours allocated to each participant in WLG throughout the year. Additionally, over 20% of our youth were given part-time offers of employment by their WLG worksite upon program completion. Our data clearly shows that youth hold themselves accountable and are committed to the program, and that worksites are equally as committed to investing in each youth's success.
Reflecting on her first experience providing testimony, Emmy mentioned that she was nervous throughout the hearing, but appreciated the support from her colleagues and was ultimately glad she was able to share her thoughts about something so important to our community.
Read Emmy Lam's entire testimony here.