CPC Brooklyn Community Services hosts an Emotional Well-Being workshop
Main Content
CPC Brooklyn Community Services hosts an Emotional Well-Being workshop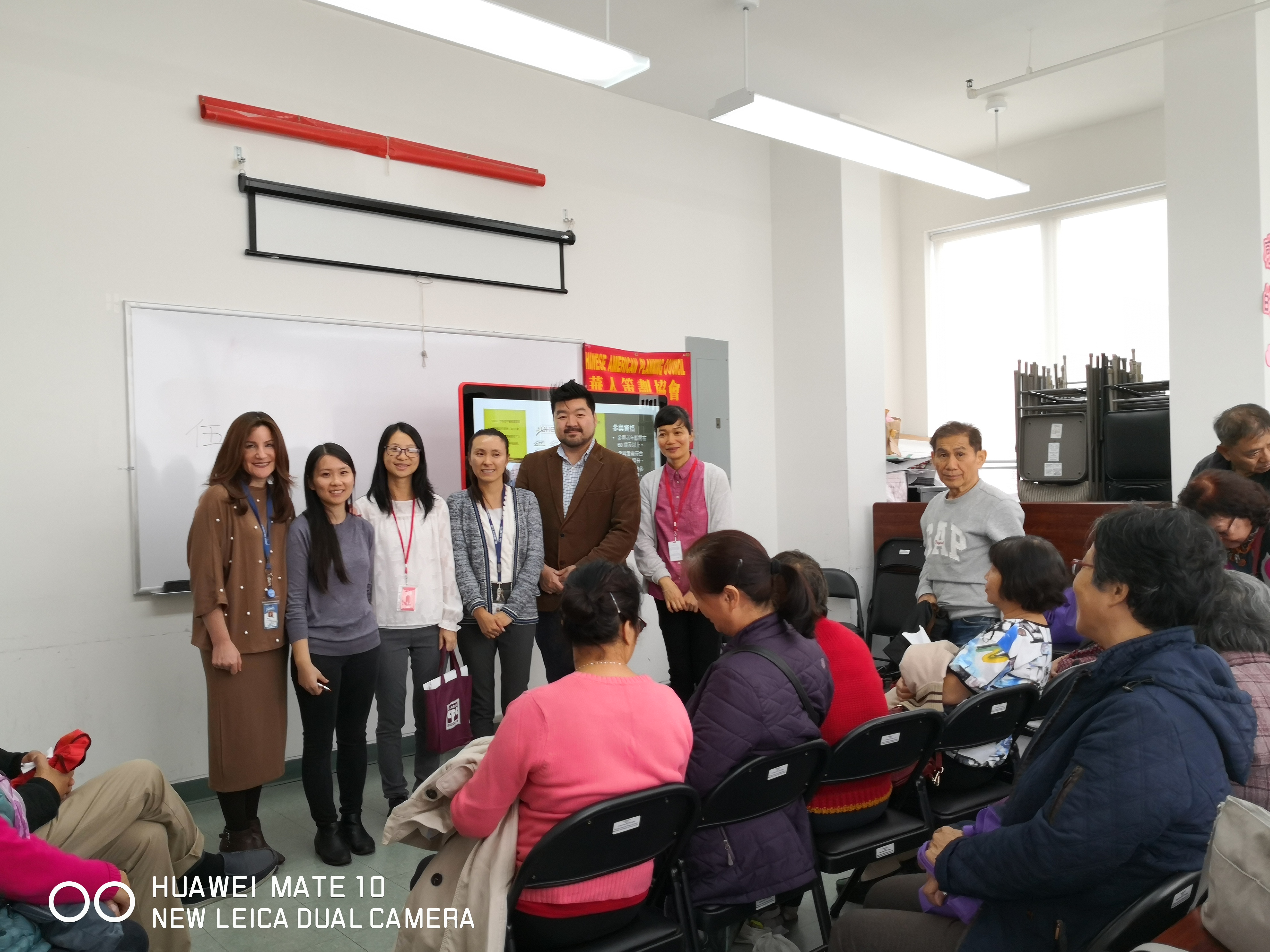 On Wednesday, October 30th, 2019 at 10:00 am, CPC Brooklyn Community Services hosted an Emotional Well-Being workshop for our Senior Services program. CPC Brooklyn Community Services partnered with OHEL Children's Home & Family Services to share a very important topic to our community. Ms. Caroline Ng Tam presented on the importance of having a strong emotional well-being and how decreases to one's well-being can affect their mental and physical health.
Members of our Senior Services program came out and expressed a desire to learn more about this topic and its importance. At the end of the presentation, many of our senior members asked questions about OHEL's Project Heal program and OHEL's PEARL (Program to Encourage Active, Rewarding Lives).
The Project Heal program is for participants 65 years and older who have a PHQ9 score that reflects minor and/or major depressive disorder and can partake in the treatment process. This program assist participants in breaking down their problems into small pieces in order to better solve their issues.
The PEARL program is for participants 60 years and older. PEARLS focuses on teaching each participant the skills necessary to move to action and making lasting life changes. A series of 6-8 sessions that take place in the participant's home and focused on behavioral techniques to empower individuals to take action to lead more rewarding lives.
---
For those who are interested in learning more about the OHEL Project Heal program, contact 1- (800) 603 - OHEL.
We would like to thank OHEL for coming out and presenting to our community members. This workshop was made possible by funding from Office for New Americans (ONA) and Department For The Aging (DFTA).