CPC Brooklyn Seniors Celebrate Lunar New Year
Main Content
CPC Brooklyn Seniors Celebrate Lunar New Year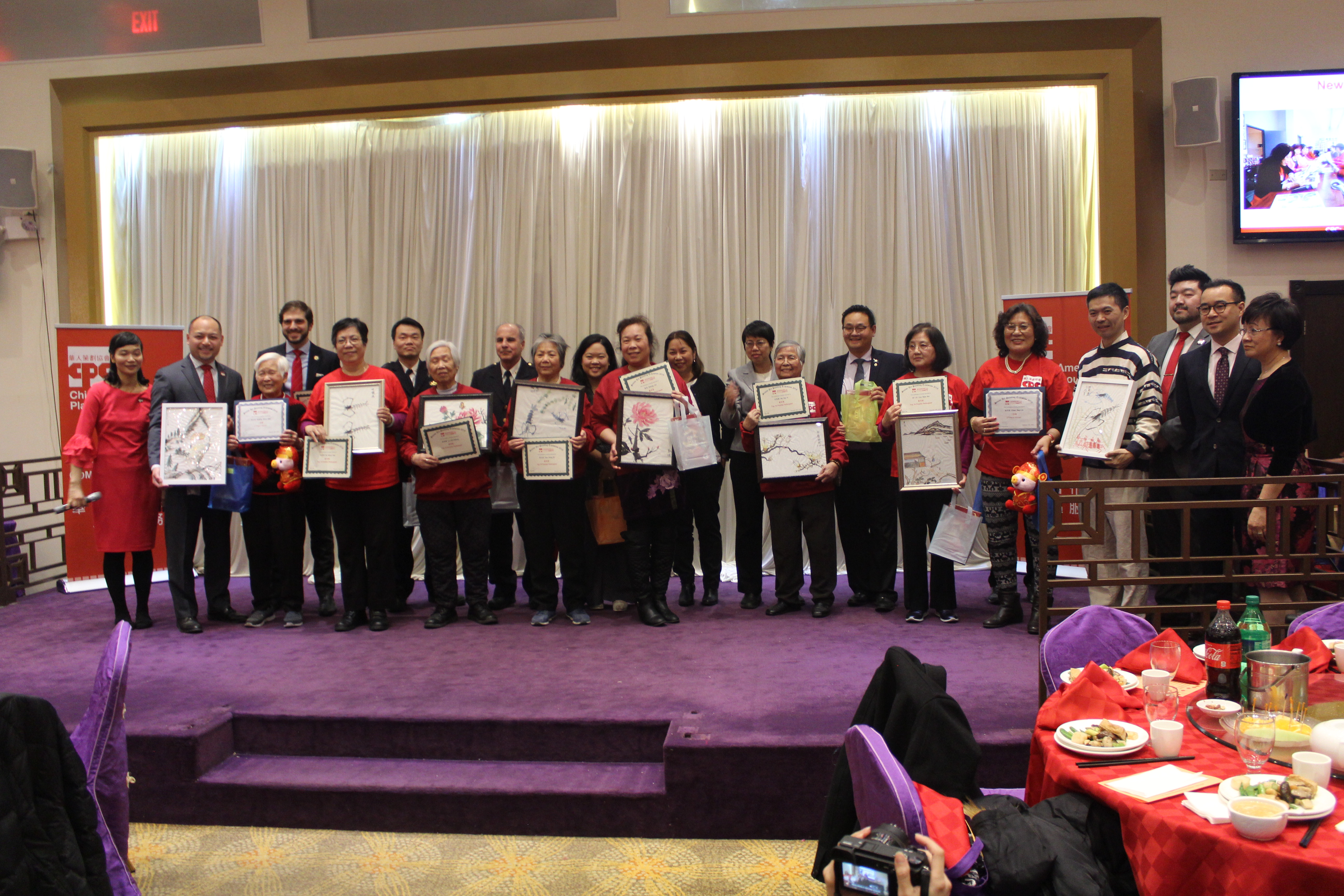 On Friday, February 15th, 2019 CPC Brooklyn Senior Services was joined by over 180 senior services community members, special guests, and elected officials to have dinner at Park Asia to celebrate the Lunar New Year, year of the pig. Seniors were able to enjoy the festivities through performances performed by senior service members, table games, raffle prizes and a big hearty meal.
Three seniors were in for a surprise as their artwork from the Art Exhibition (https://www.cpc-nyc.org/news/1872/cpc-brooklyn-senior-services-hosts-art-exhibit) were voted as a favorite among their peers. The three community members were given a gift that they adored, along with their paintings framed. Aside from these three seniors, every senior was able to take away a gift from this event, from table games to raffle prizes through the generous donations from our sponsors and community partners.
We are excited to share this special occasion with our senior services community members, as Lunar New Year is such a huge part of AAPI heritage and culture.
Special Shout-outs to our elected officials who stopped by to celebrate with our seniors. Thank You Assembly Member Peter Abbate, Senator Andrew Gounardes, Assembly Member Bill Colton and District Leader Nancy Tong. We'd also like to thank Karen He, from State Comptroller DiNapoli's office, Bob Zhou, from Assistant Speaker Felix Ortiz' office, Wai Yee Chan from Council Member Justin Brannan's office, Angel Fung from Council Member Treyger's office, Yi Liu, from DA Eric Gonzalez' office, and our friends from the NYPD (Inspector Nemoyten, Officer Phu Tran) and FDNY (David Lin).
We would also like to thank all our community partners and allies for attending and celebrating with us. Without your staunch support, CPC would not be able to provide the services we do to our community members.