Everyone's a Star this Halloween!
Main Content
Everyone's a Star this Halloween!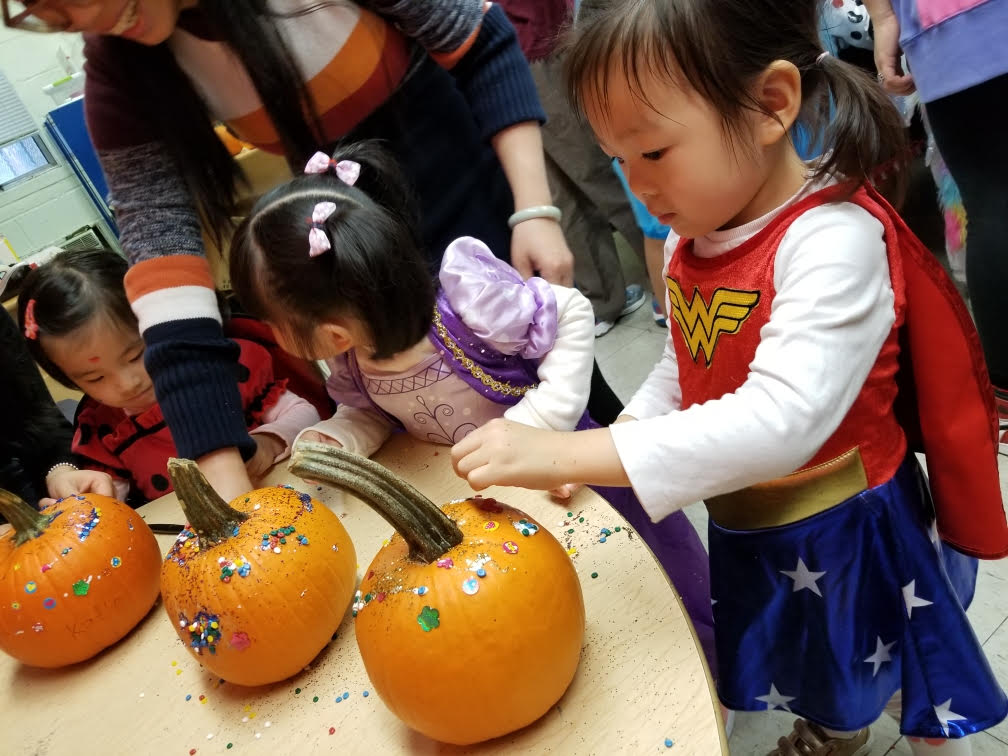 Halloween costumes on parade!
All the children came out in style this October 31st to scare up a good time. The kids at Lois Lee Child Care Center in Flushing, Queens took their class on parade throughout the building to share their costumes with CPC staff and participants while asking "Trick or Treat!". At Riis' swing site, the children joined with their families for fun, scary eyeball cupcakes and photos, and stopped by the local NYPD and Councilwoman Carlina Rivera's office. At Chung Pak Early Child Care Center, Garment Industry Child Care Center and Tribeca Early Child Care Center the children and staff gathered together for food, games and fun. Little Star's children and teachers went trick or treating in the neighborhood. P.S. 20 and P.S. 130 School-age child care students got into character and Chrystie St. got their own dinosaur! Thank you everyone for sharing your costumes and the spirit of this magical day with us!